Exhibitions
The Efficient Administration of Life
Single Works
Collaborative Works
The title reflects that A4 paper was the main material used for building op the exhibition, and it was processed by the use of a limited amount of office tools such as computers, printers, tape and staplers. The exhibition was organized as a workshop, which resulted in an exhibition that was in progress a week before the opening and a week after the opening.
By the use of a camera the surroundings of the exhibition space Wedding in Berlin was documented and used to form some of the individual exhibition components. Other elements made use of more universal thoughts and ideas, while others reflected the materials and tools limitations and potentials.
The exhibition was realized in collaboration with Heidi Hove.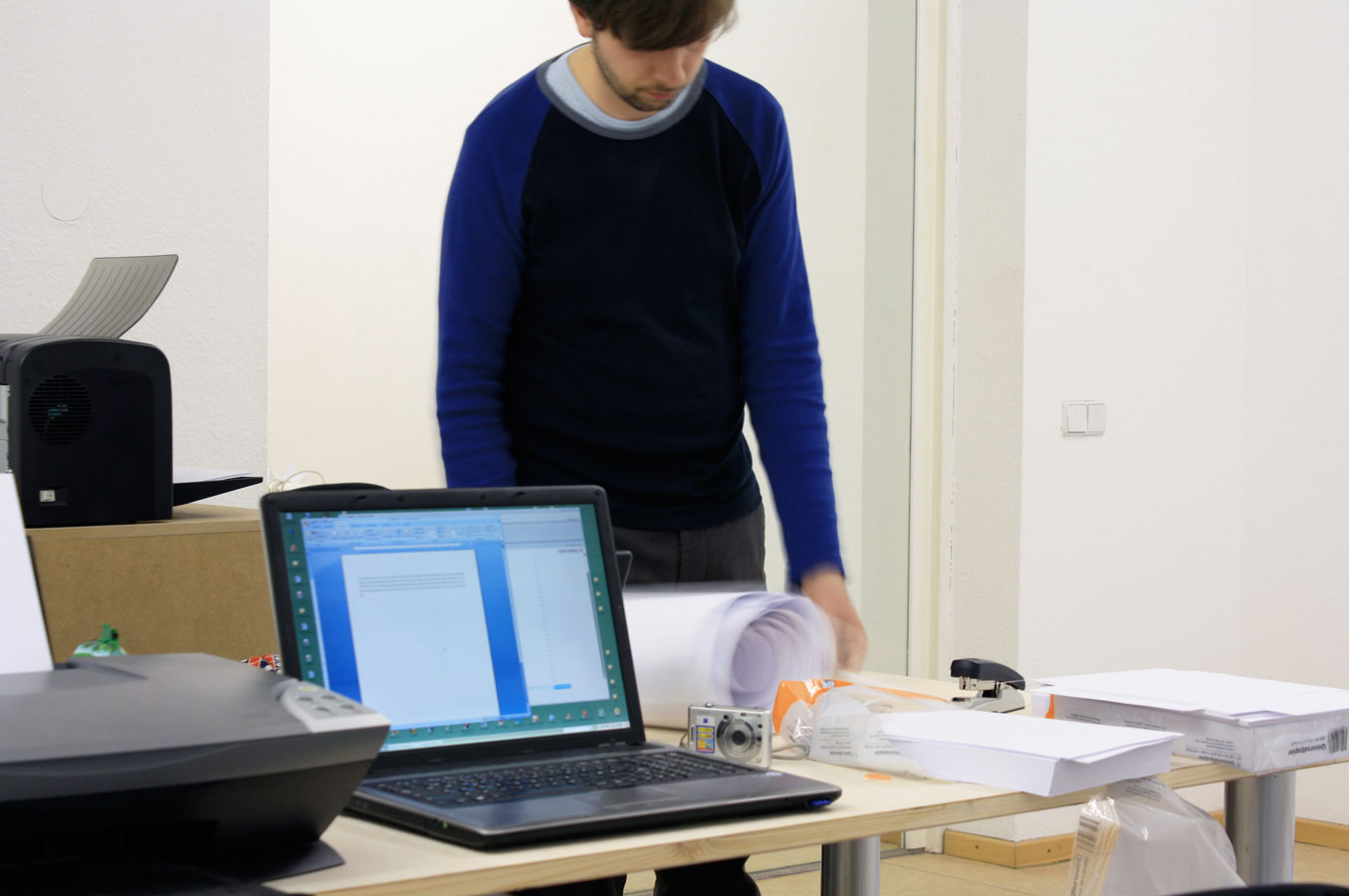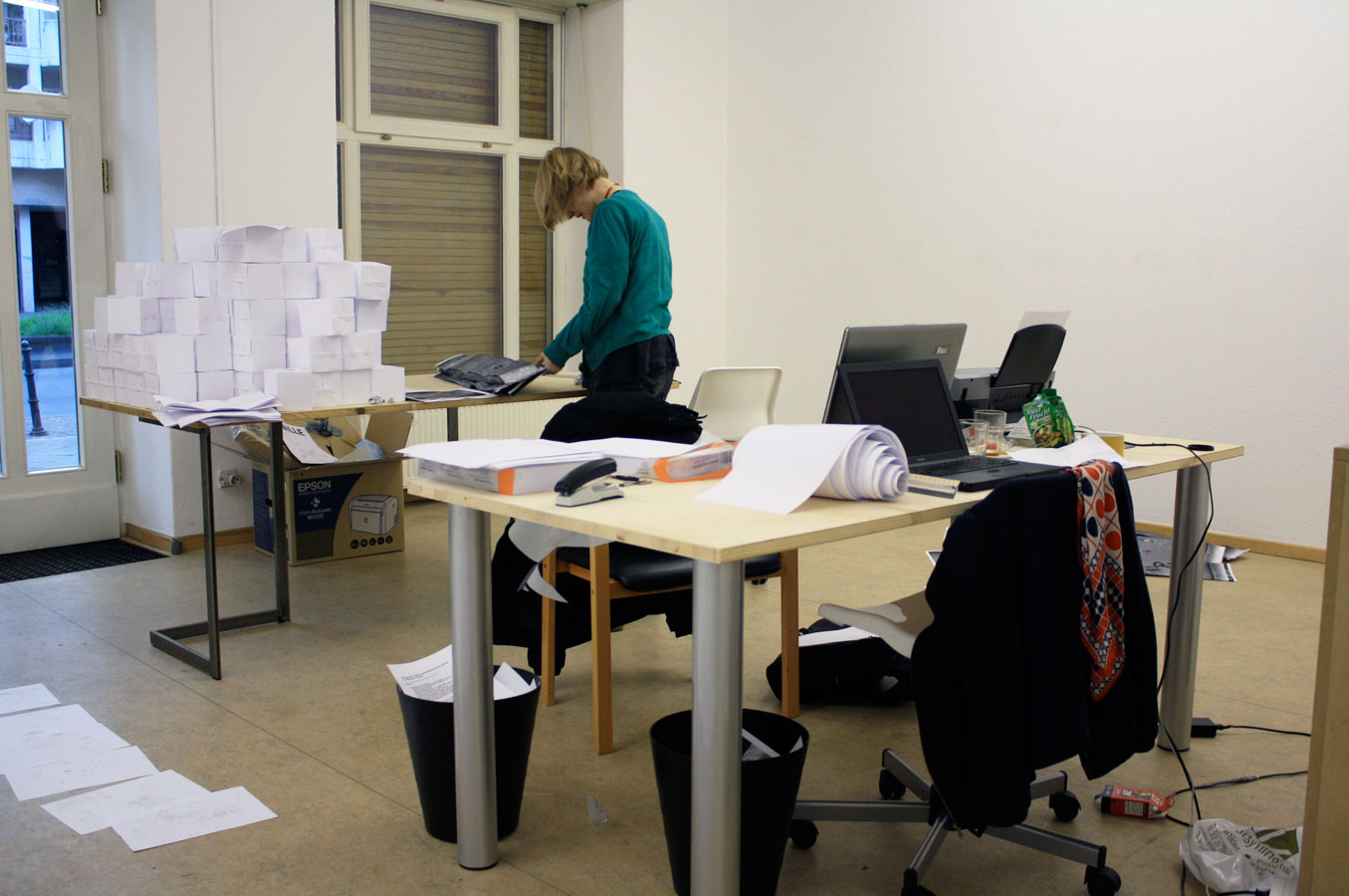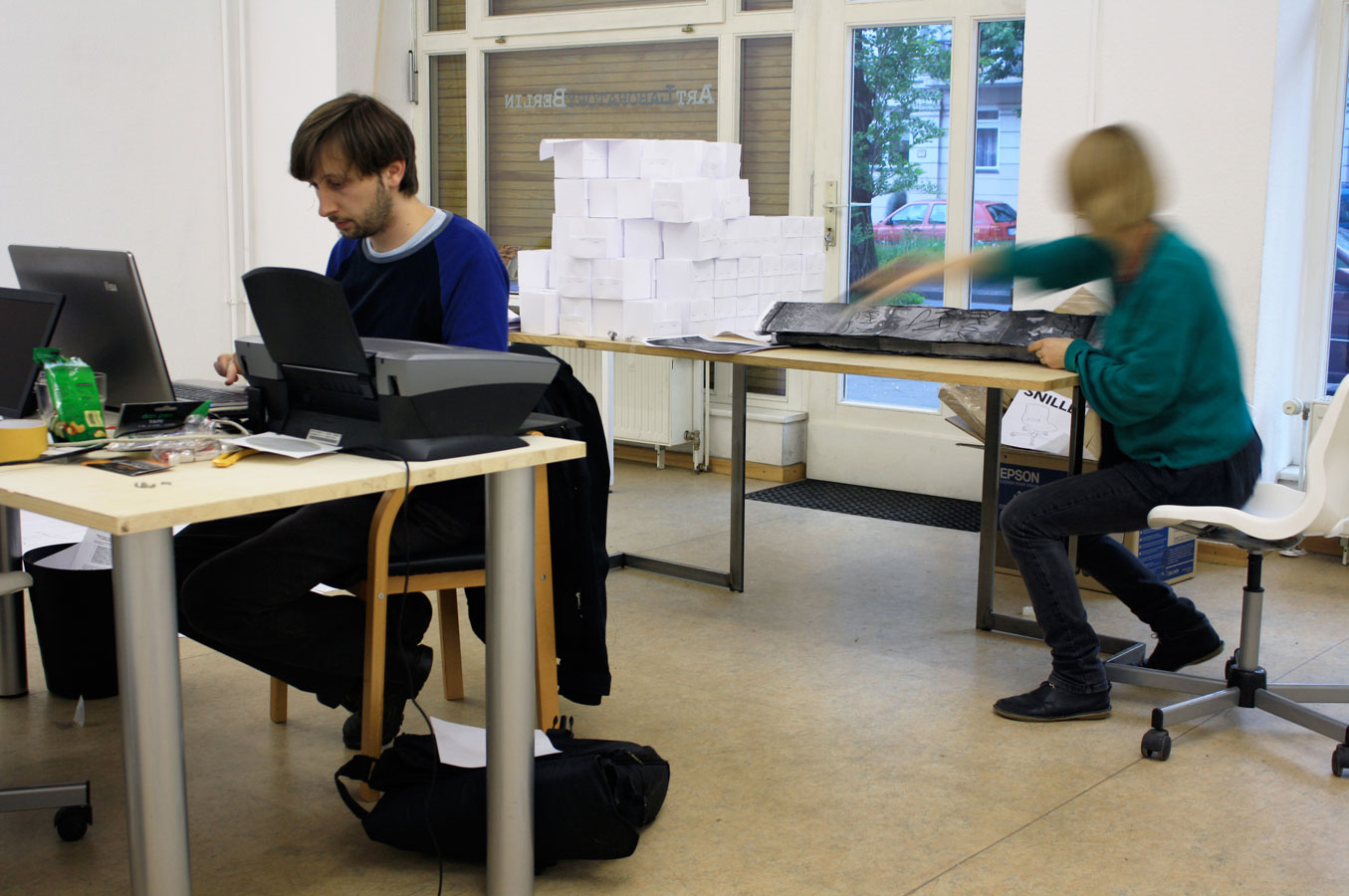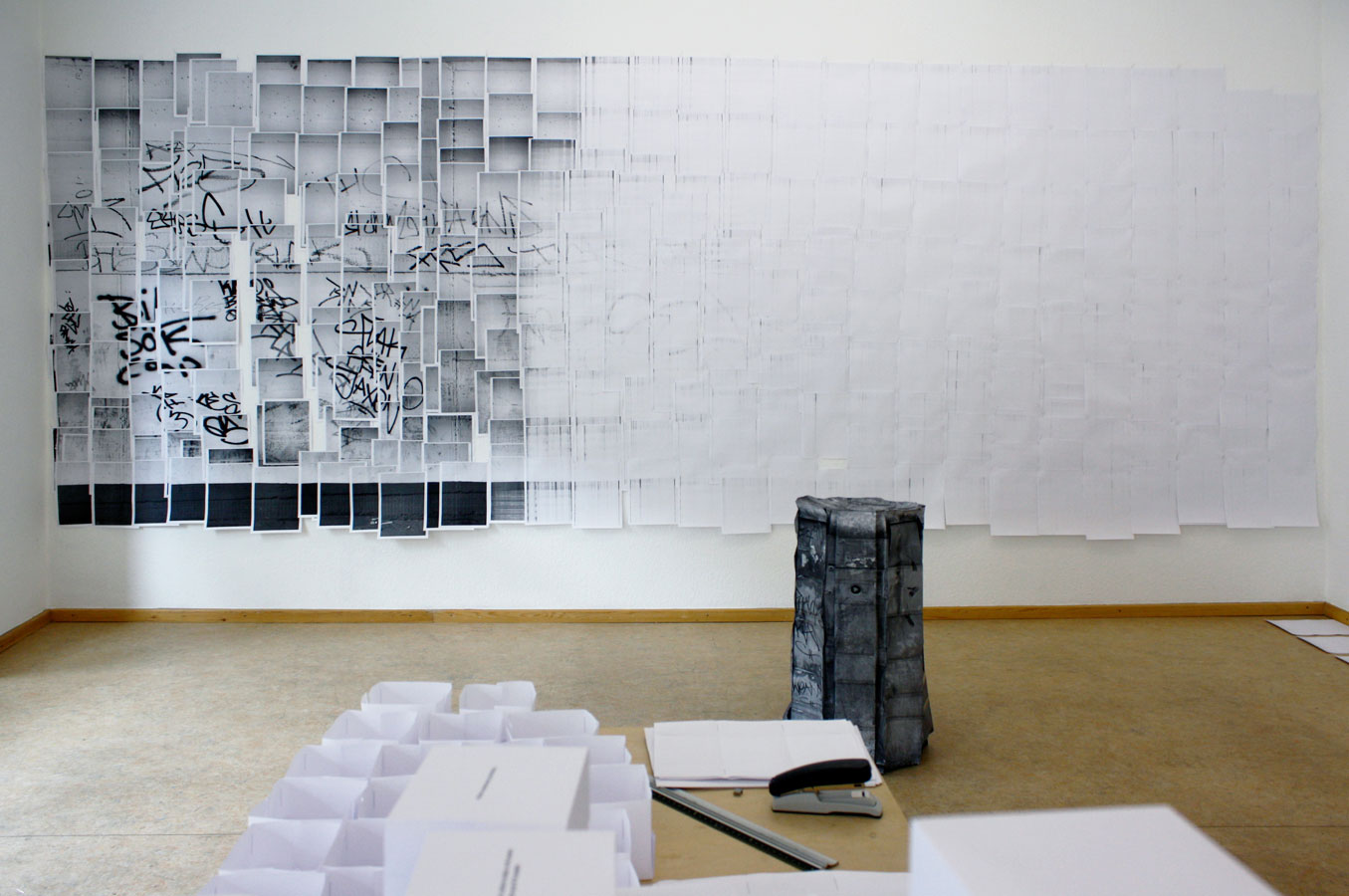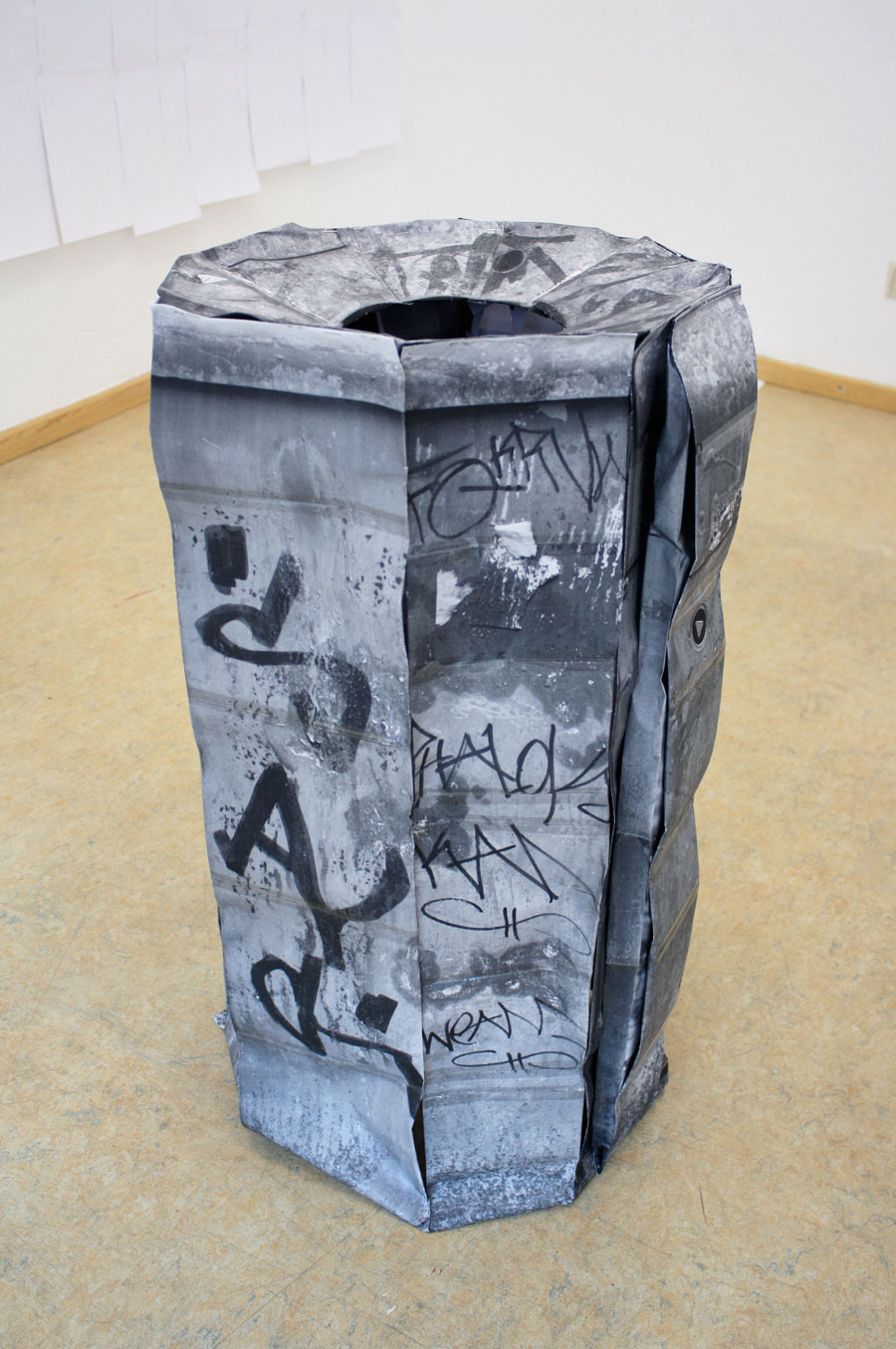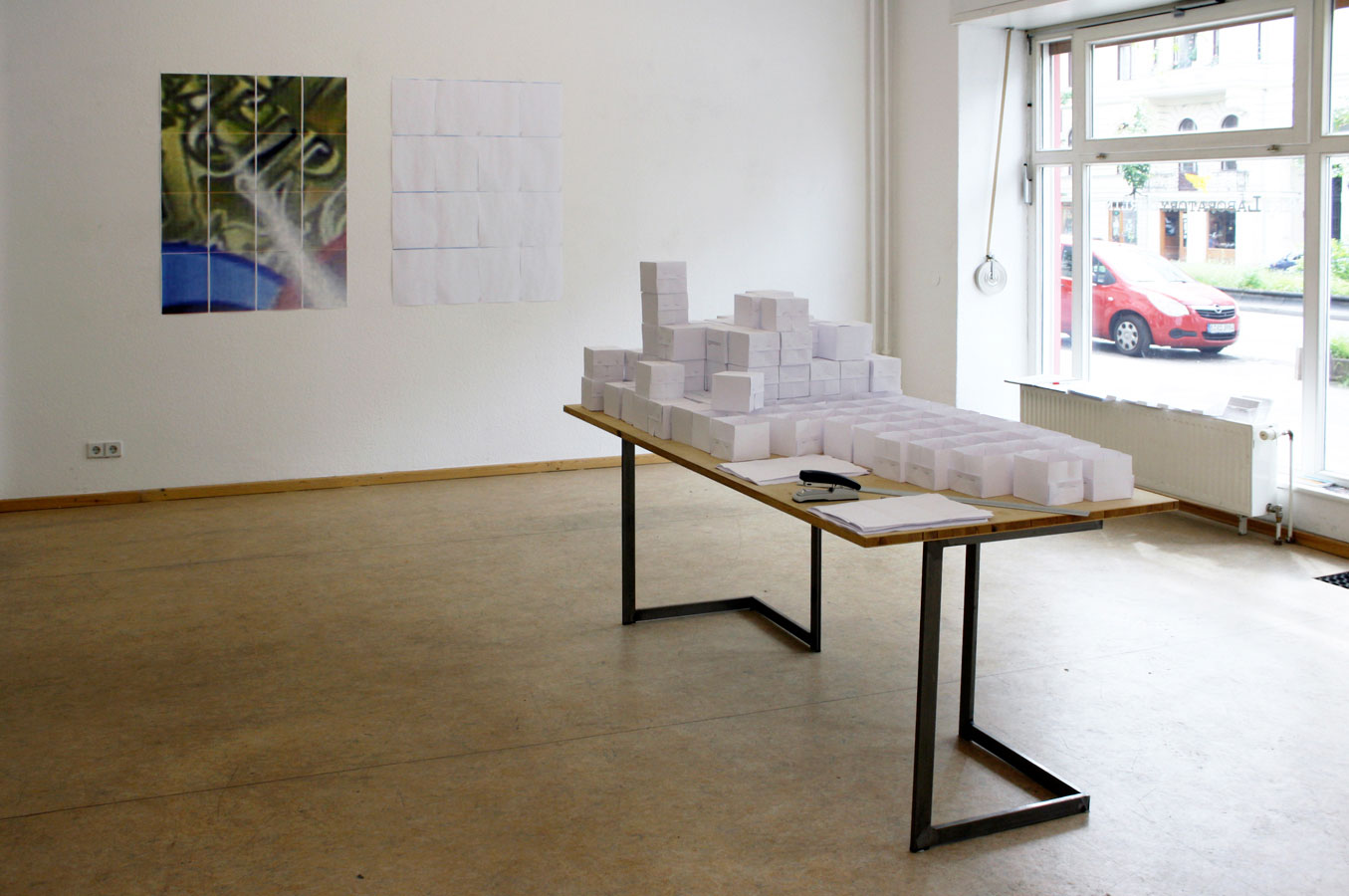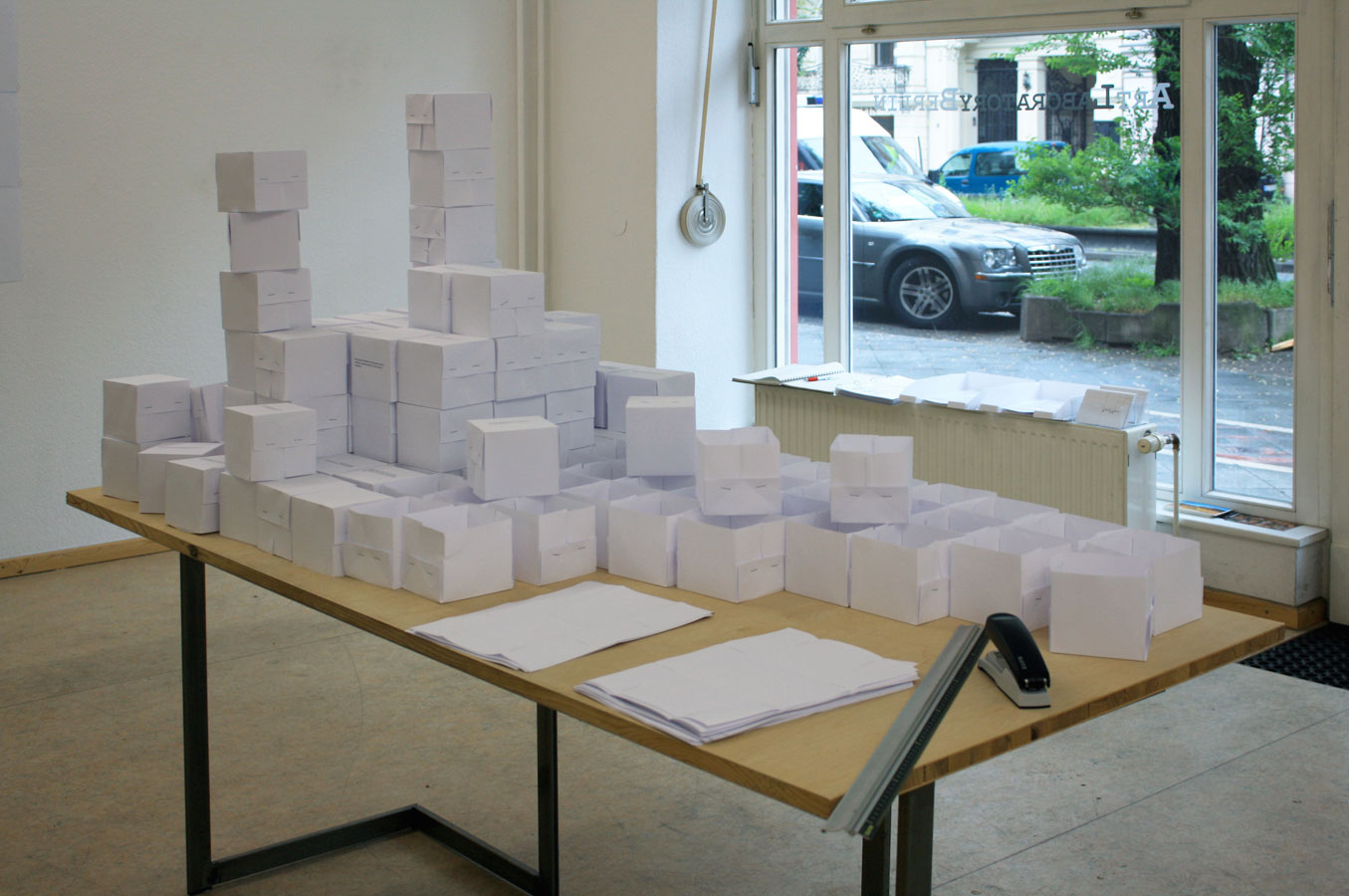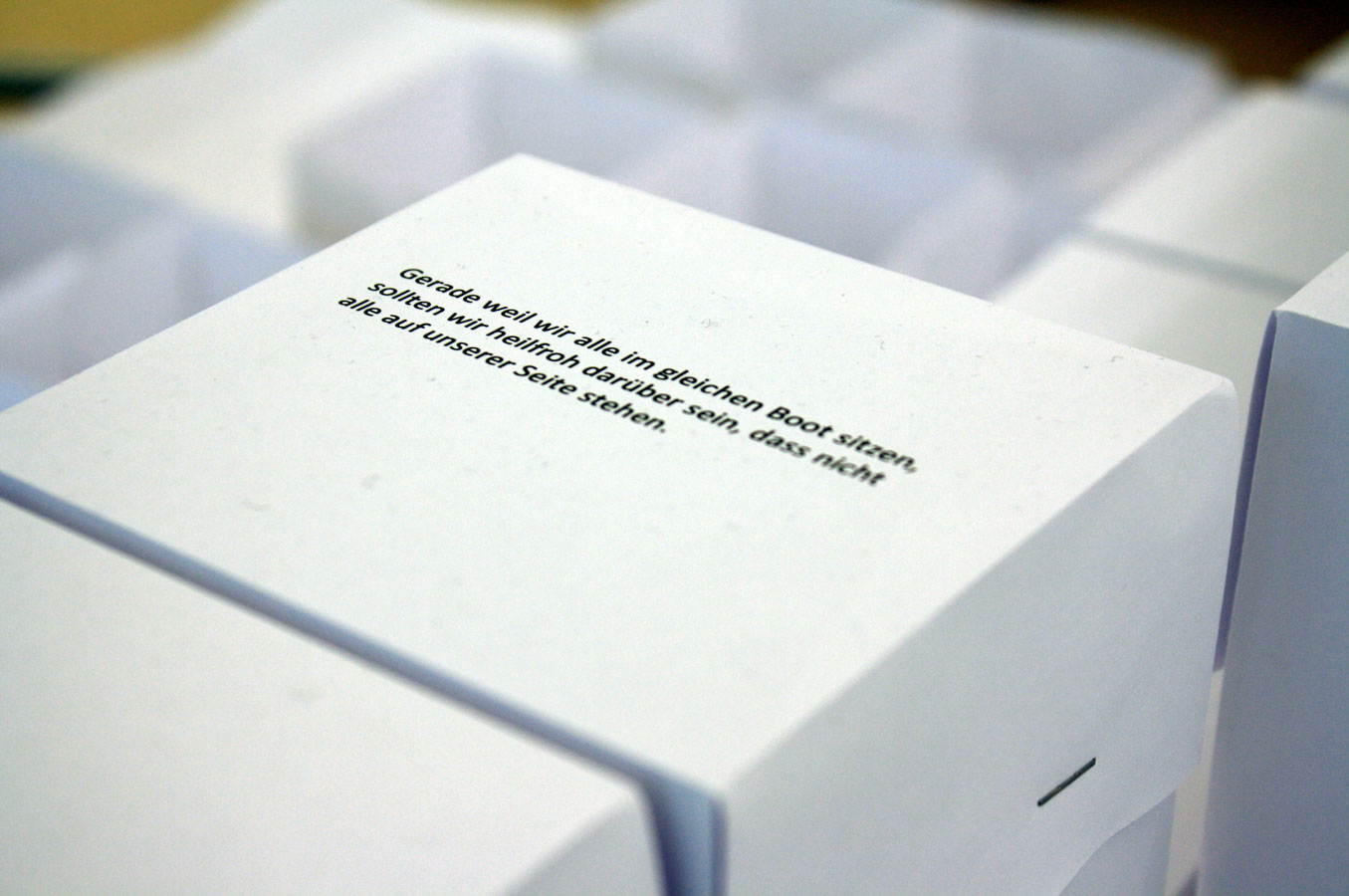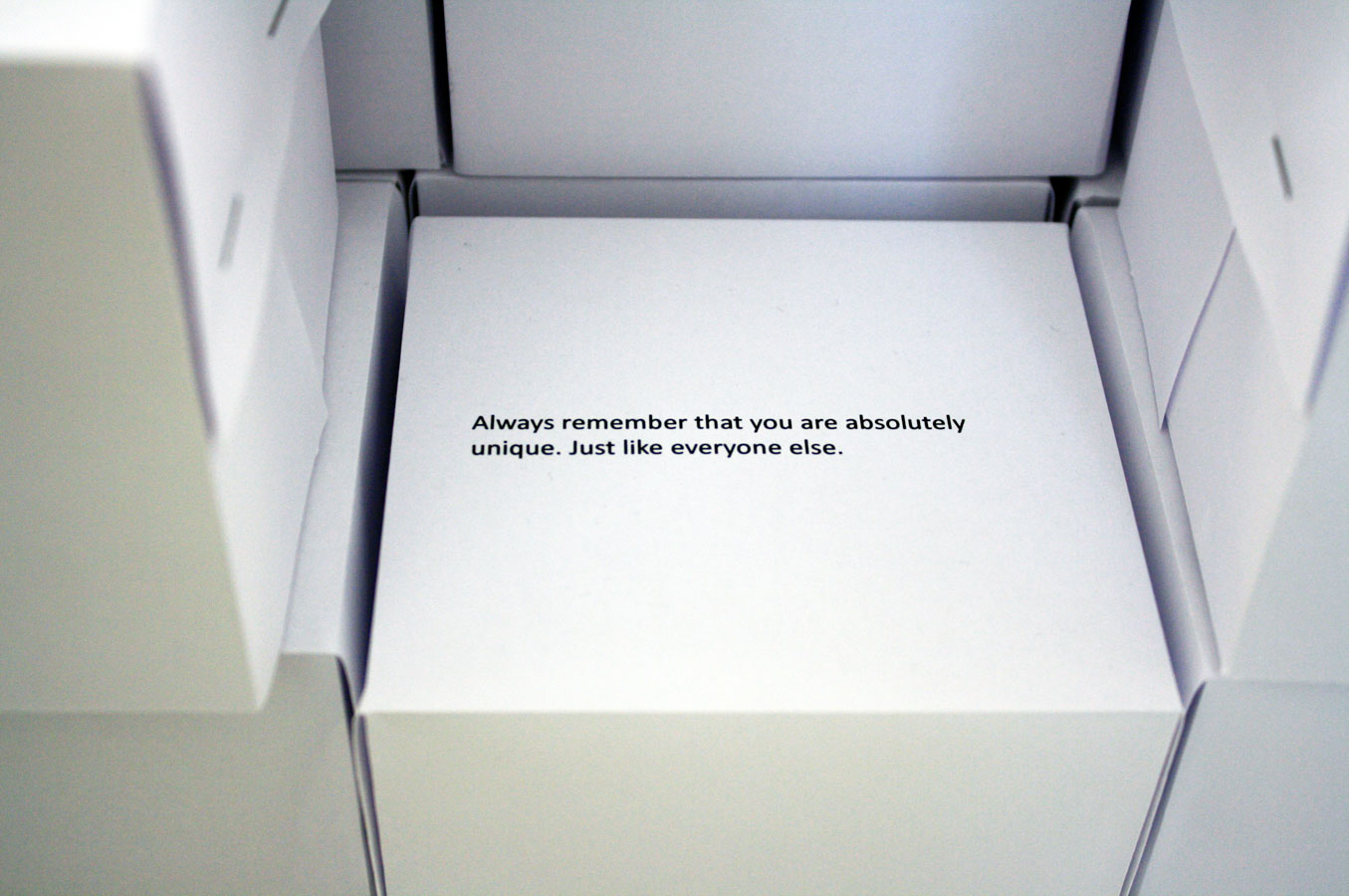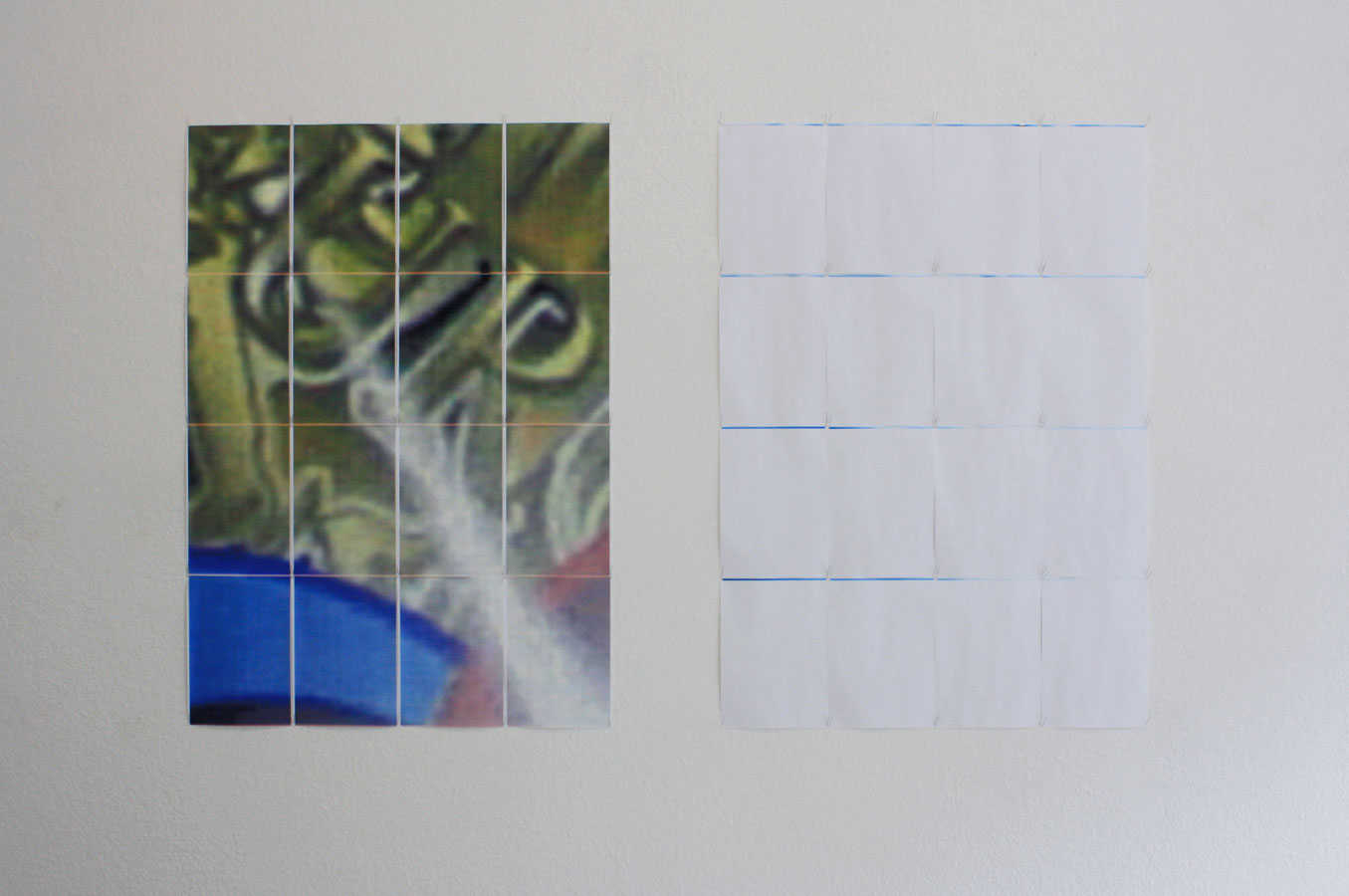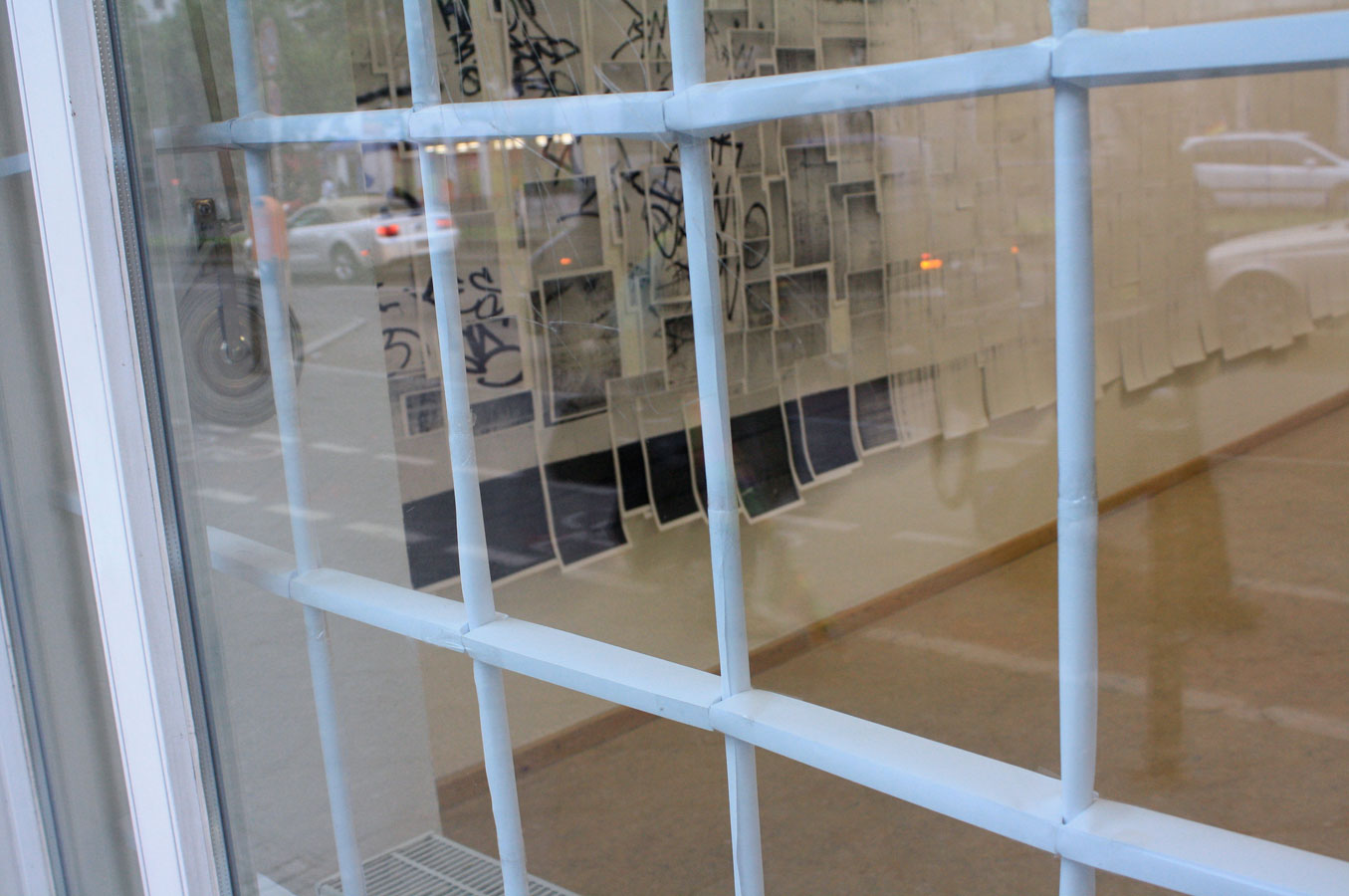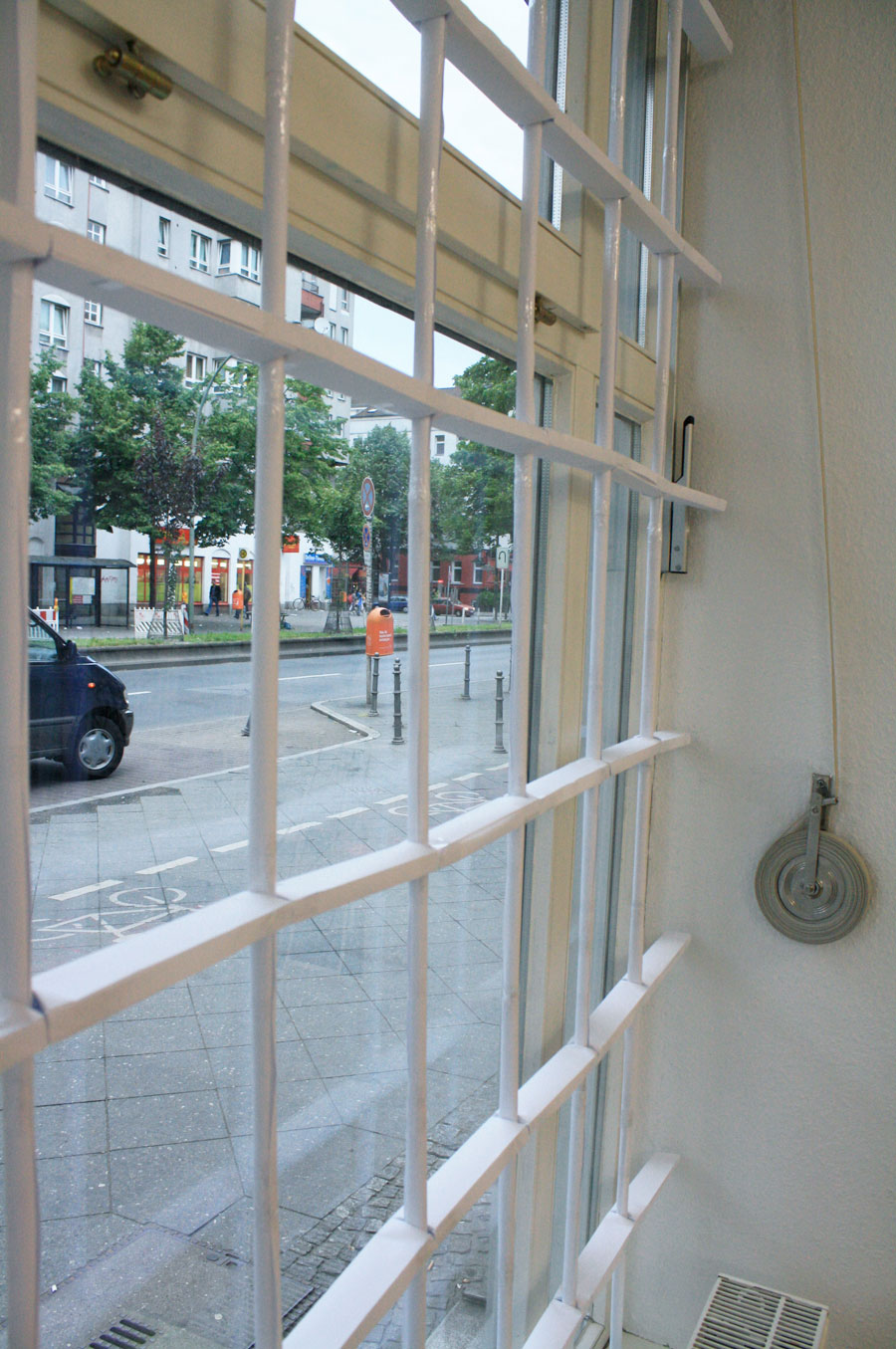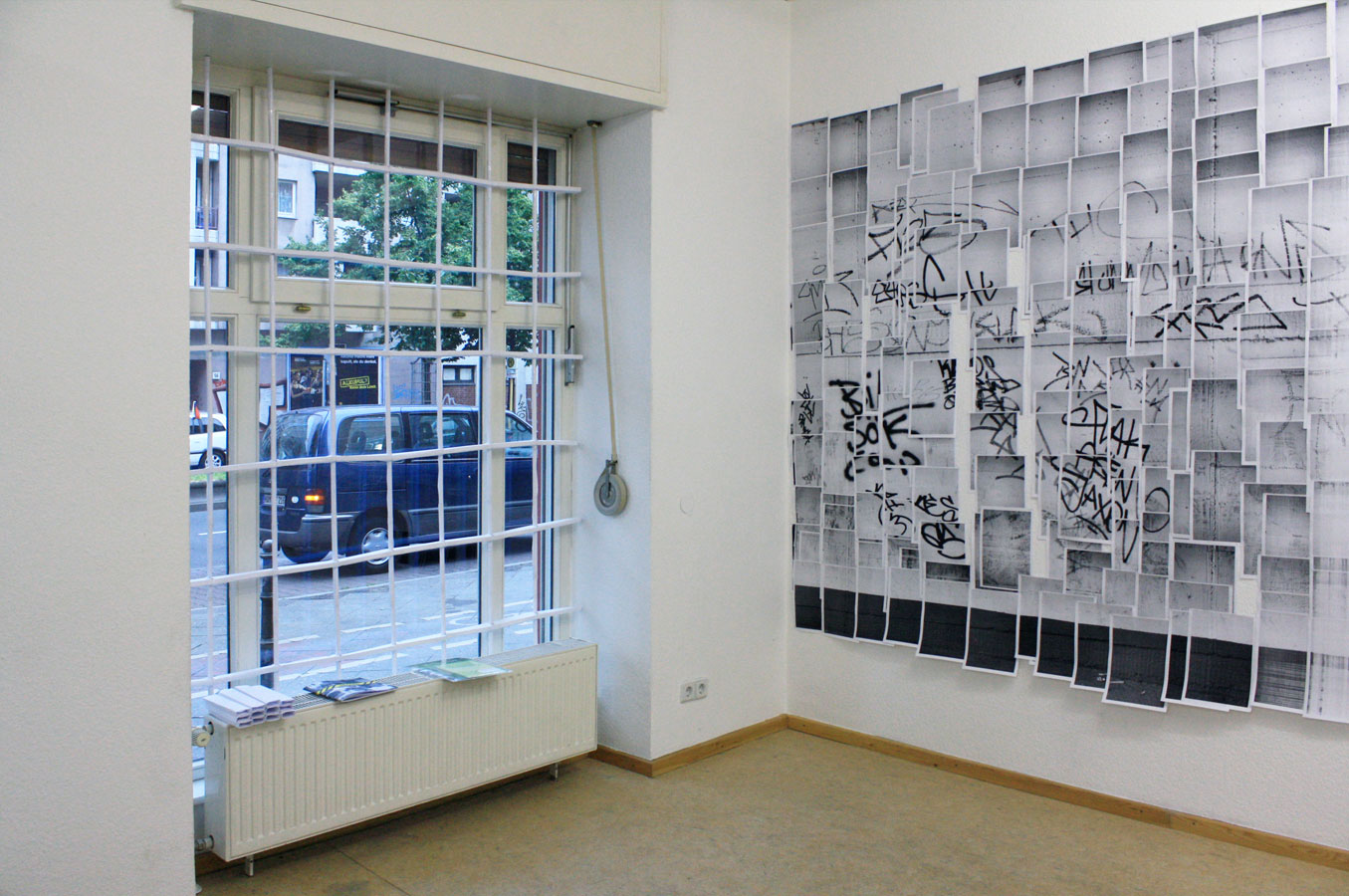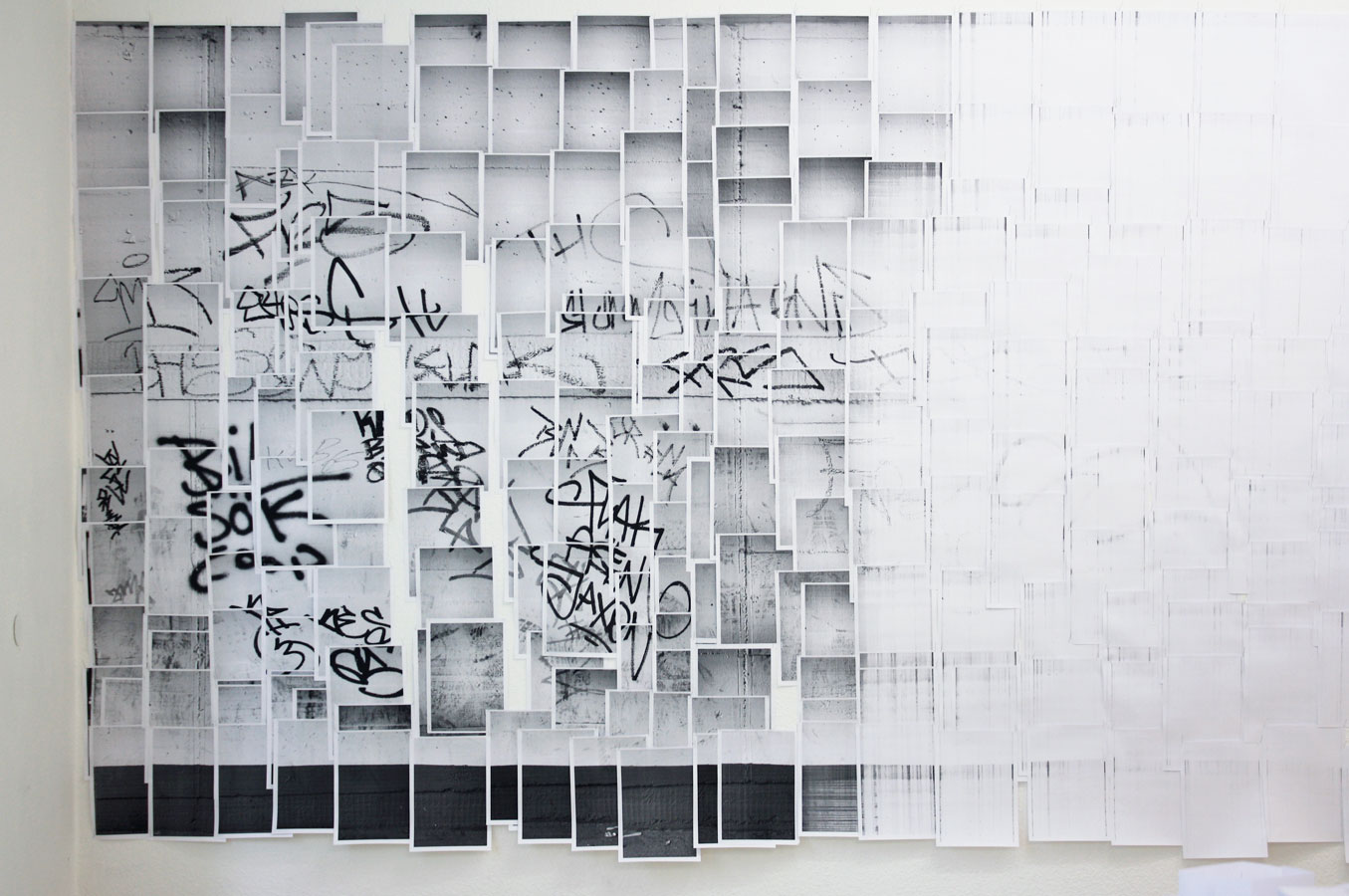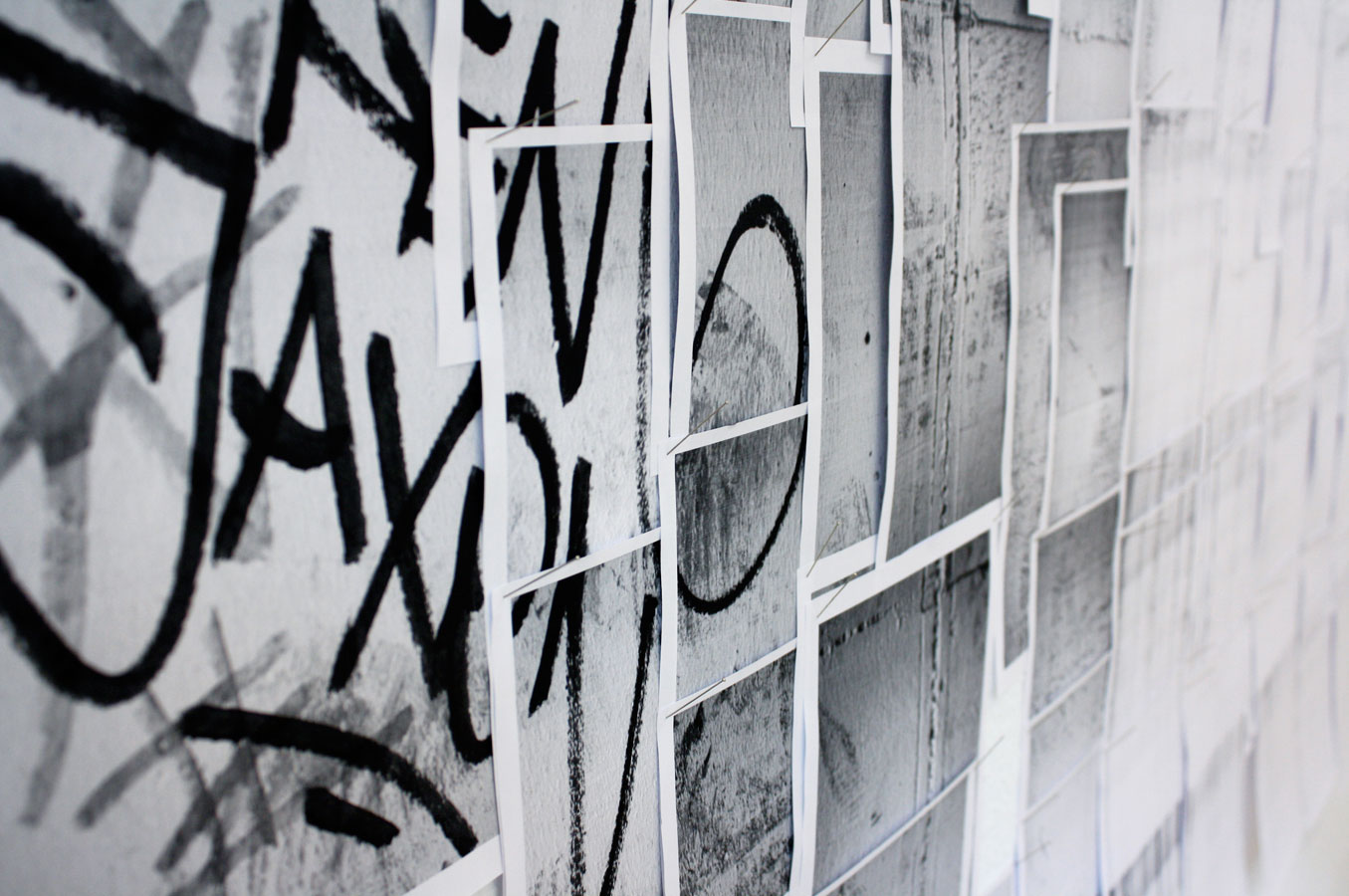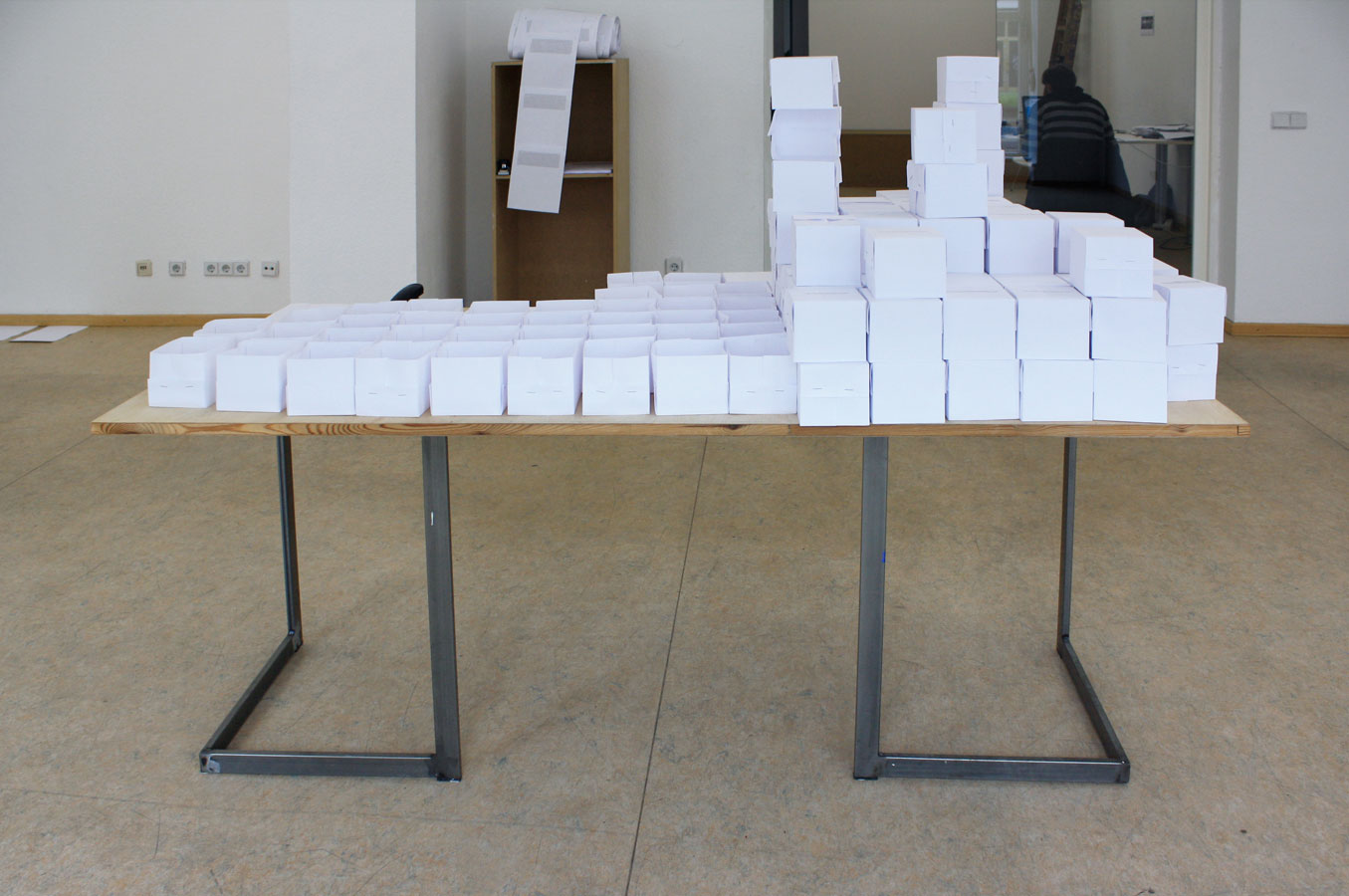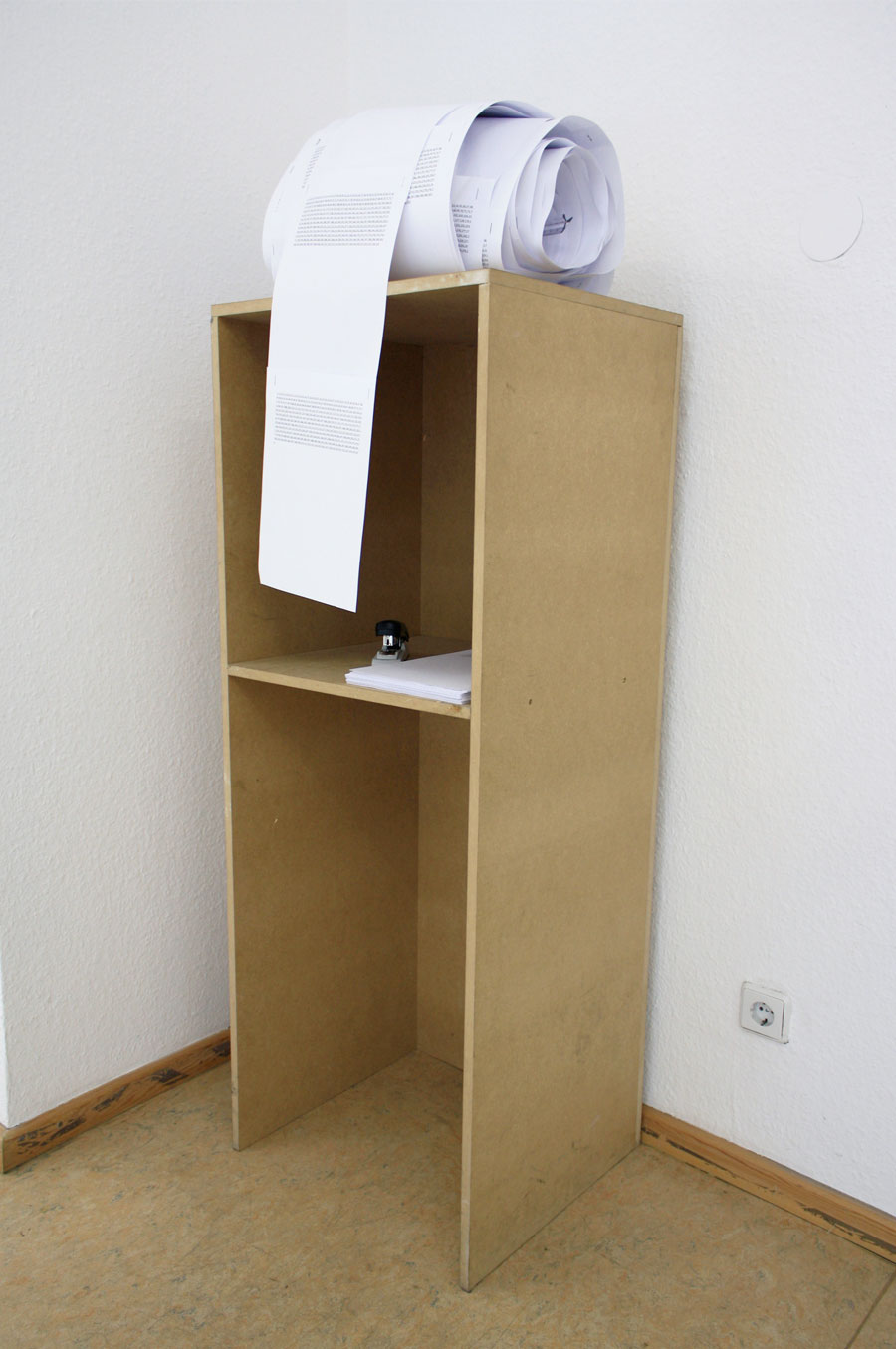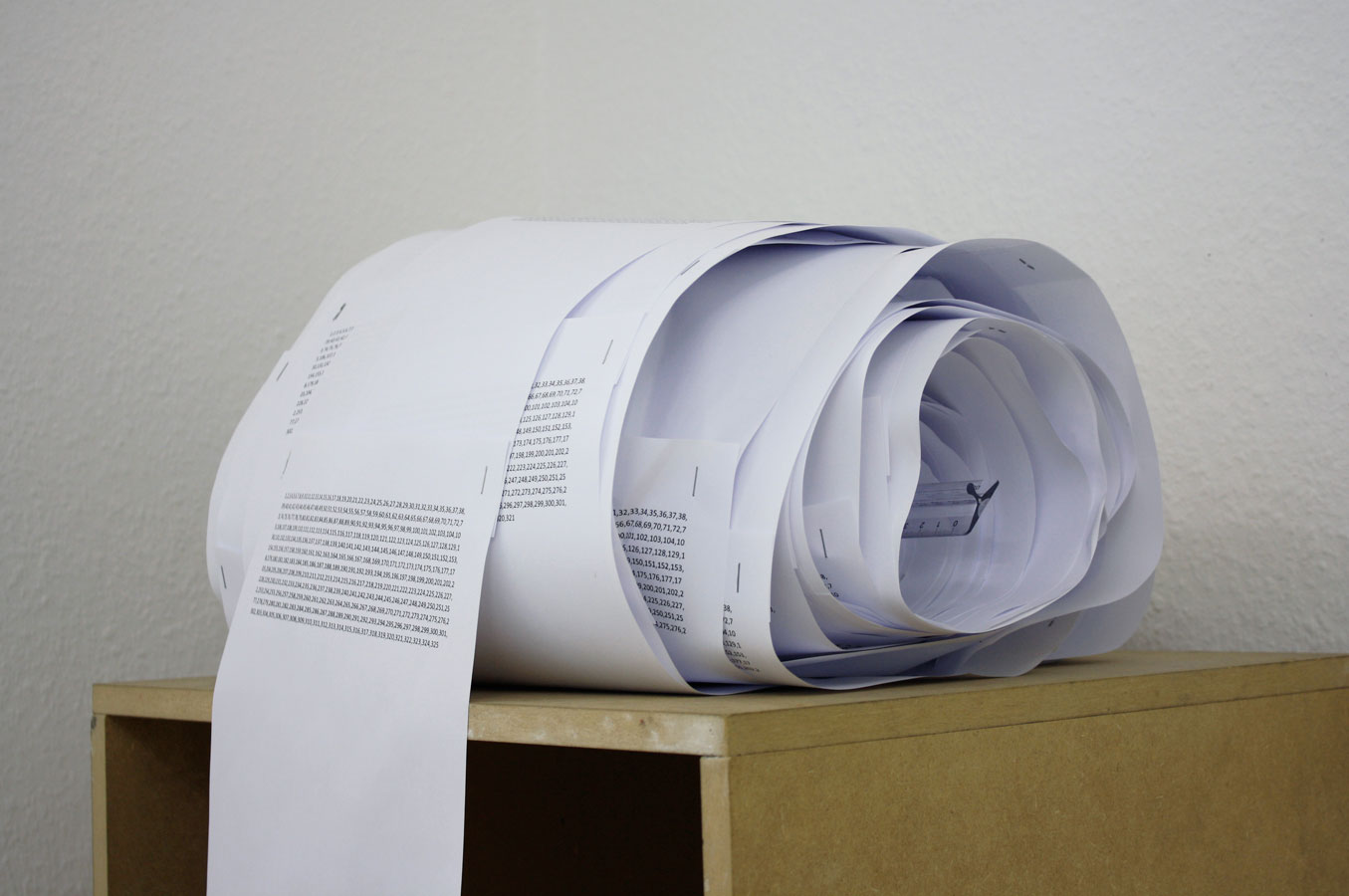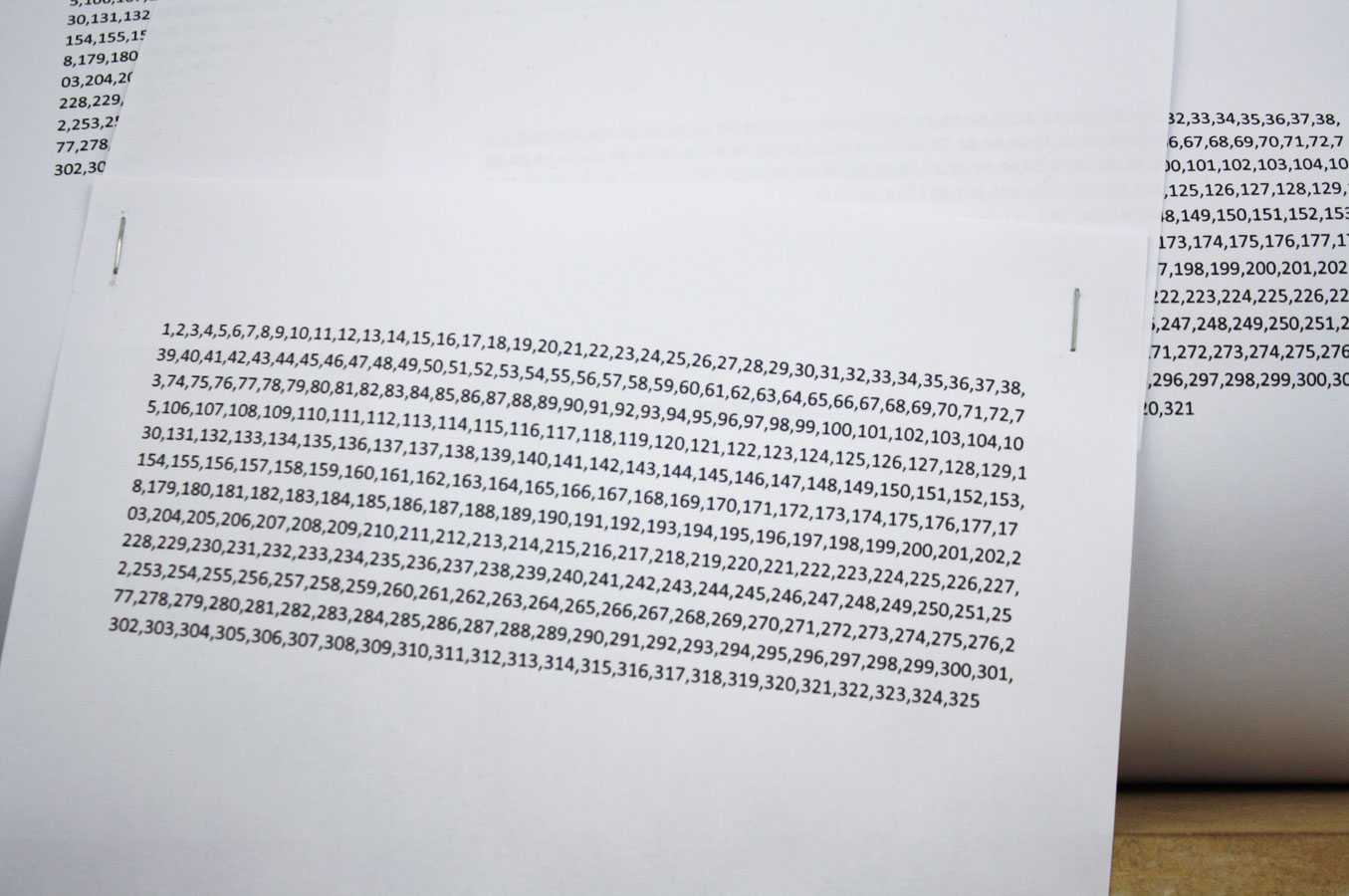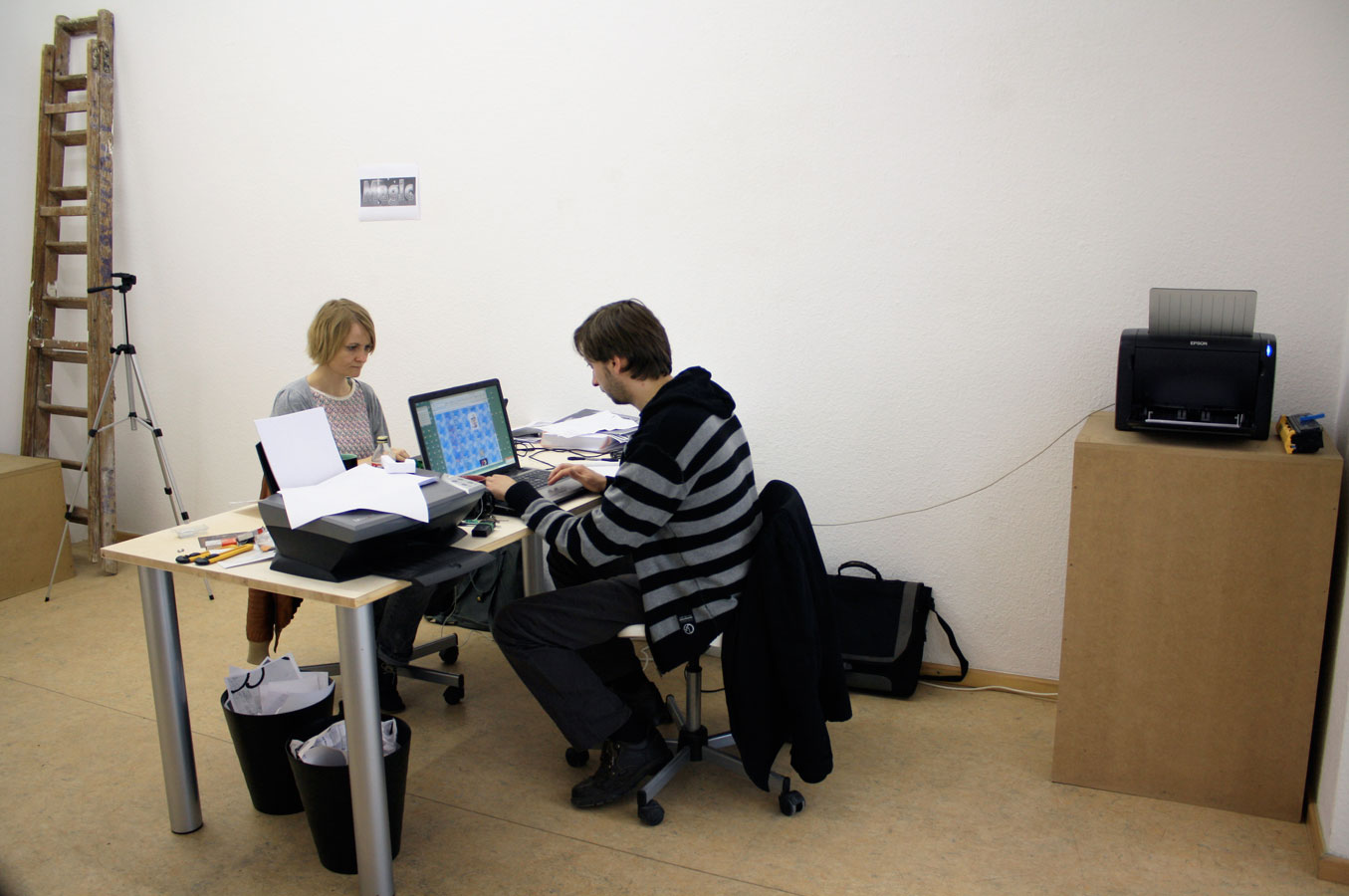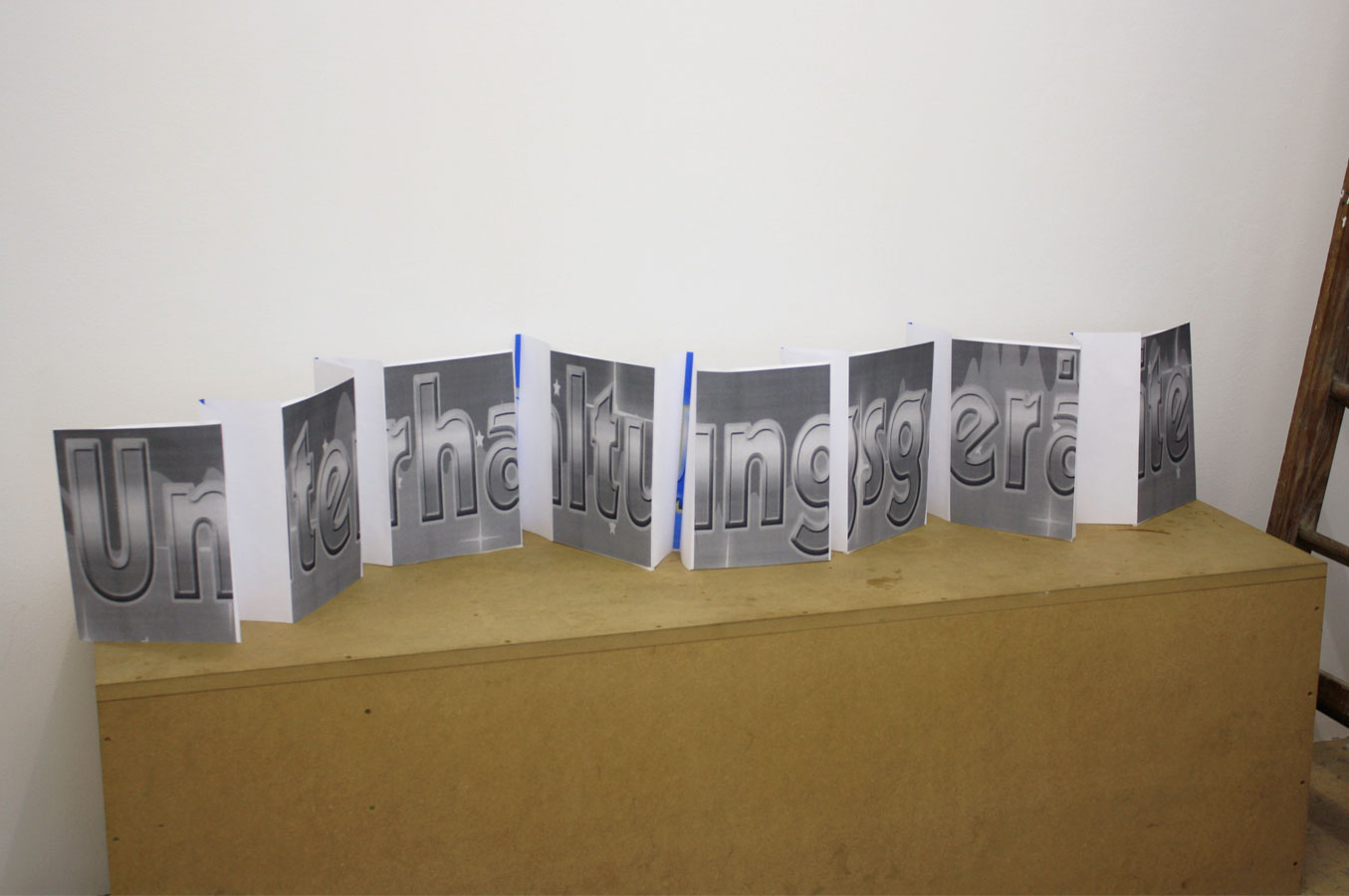 2-1/4-n/2 x 21/4-n/2, 2010
A4 paper, tape, staple, needles, pedestals, tables, chairs, trashcans and printers