Exhibitions
The Efficient Administration of Life
Single Works
Collaborative Works
Main Street Events was a project in two parts titled Be Remembered and Our History. The two parts was realized within the framework of a local community in the city of West Chicago, Illinois, USA. The project was a carried out in collaboration with Heidi Hove.
The point of departure for the two parts was the city's slogan: "Where History and Progress meets"
Be Remembered took place at the city's annual blooming festival. Among the other festival stalls we sat up a raffle with only one winner ticket, and the first and only prize was ones own memorial in the city park. The winner was The Herbst Family and an oak tree was planted in city park accompanying by a brass-sign reading: "In Honor of the Herbst Family", which was revealed in an official manner.
Our History consisted of an archaeological dig at a bare site in the city. We sealed off the area and set up information signs, which explained our enterprise. The project also consisted of an exhibition at the locale town museum where the founded artefacts from the archaeological dig was displayed, and this exhibition was arranged true to the museum's exhibition aesthetics.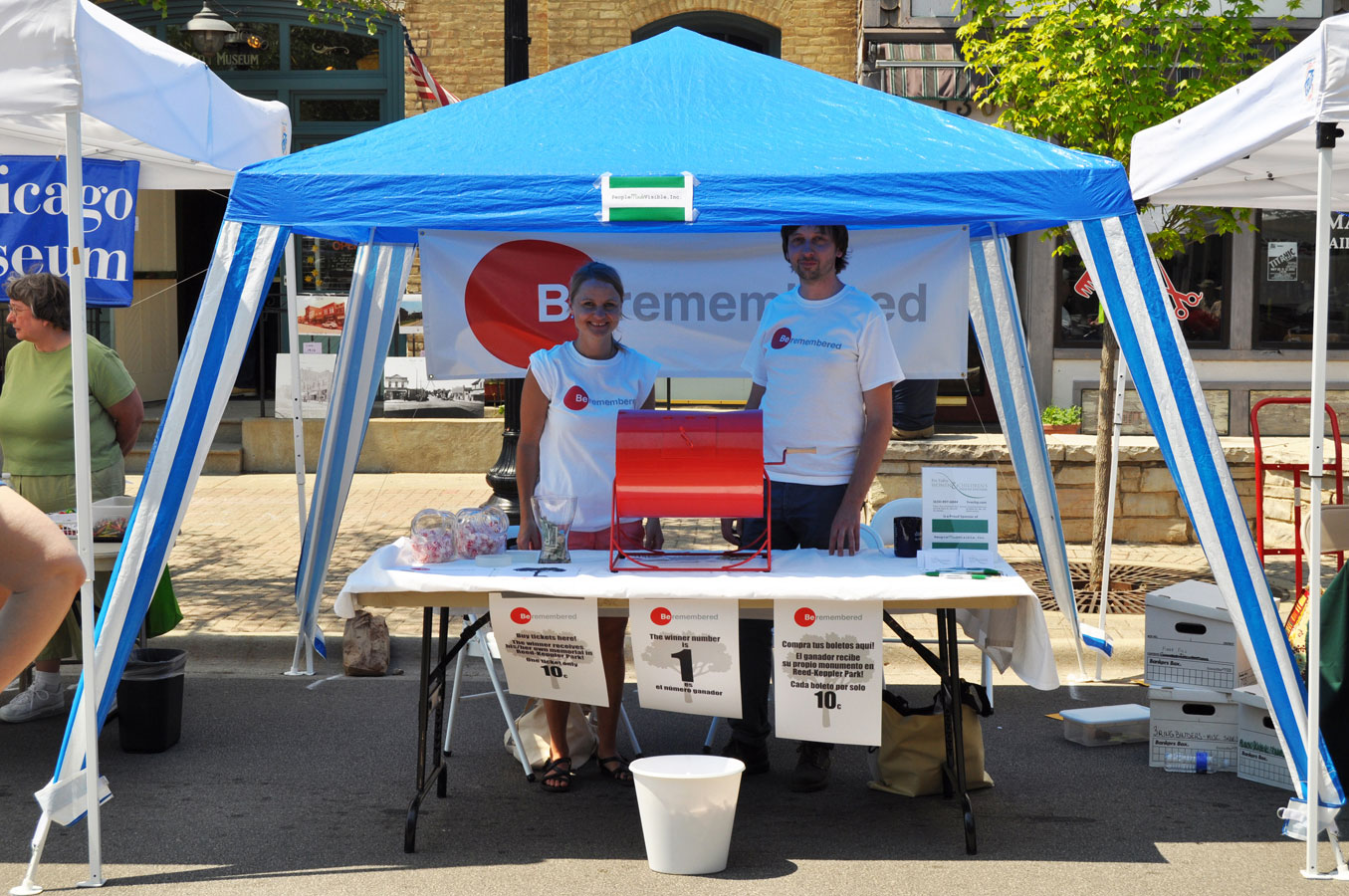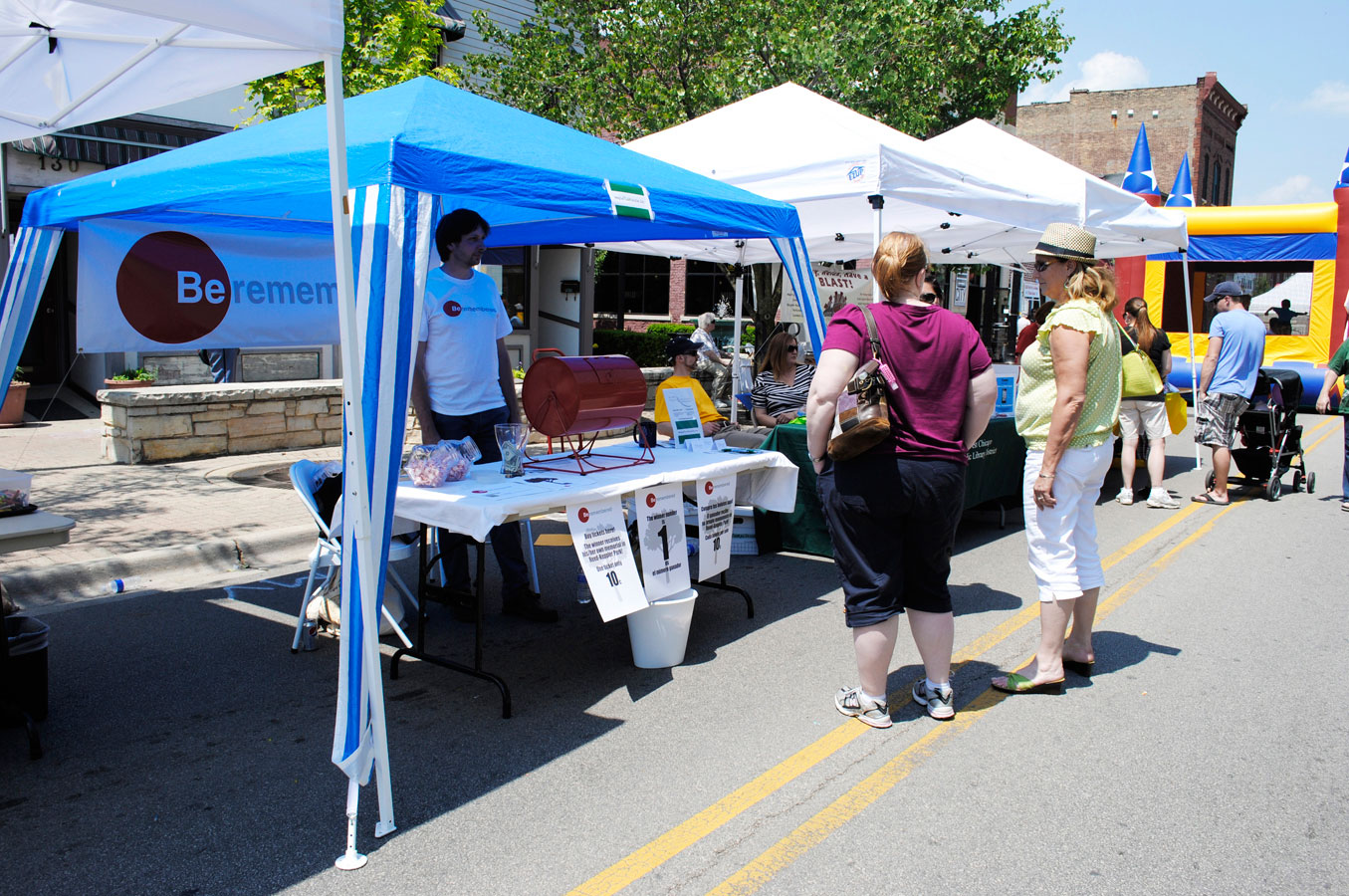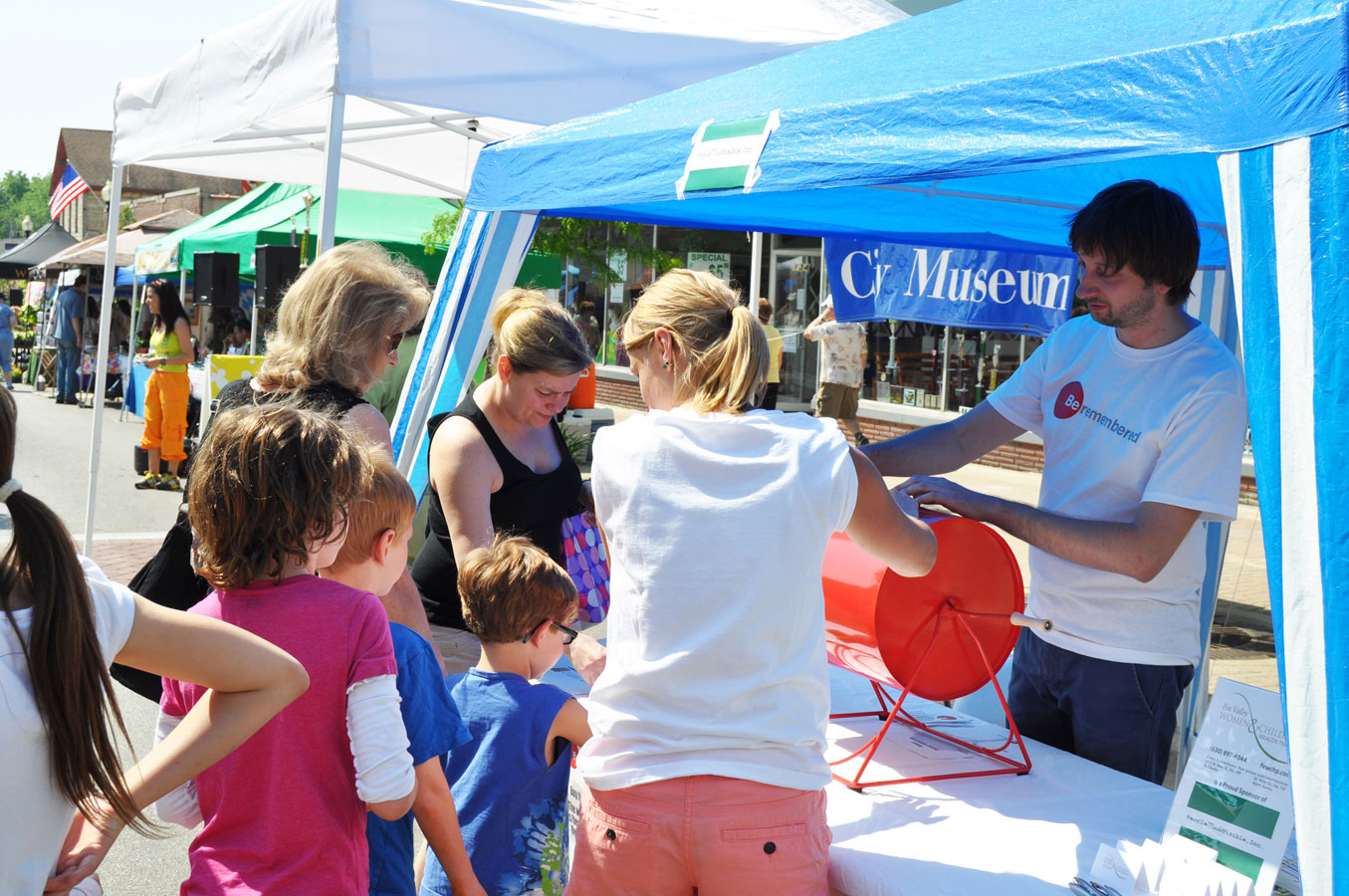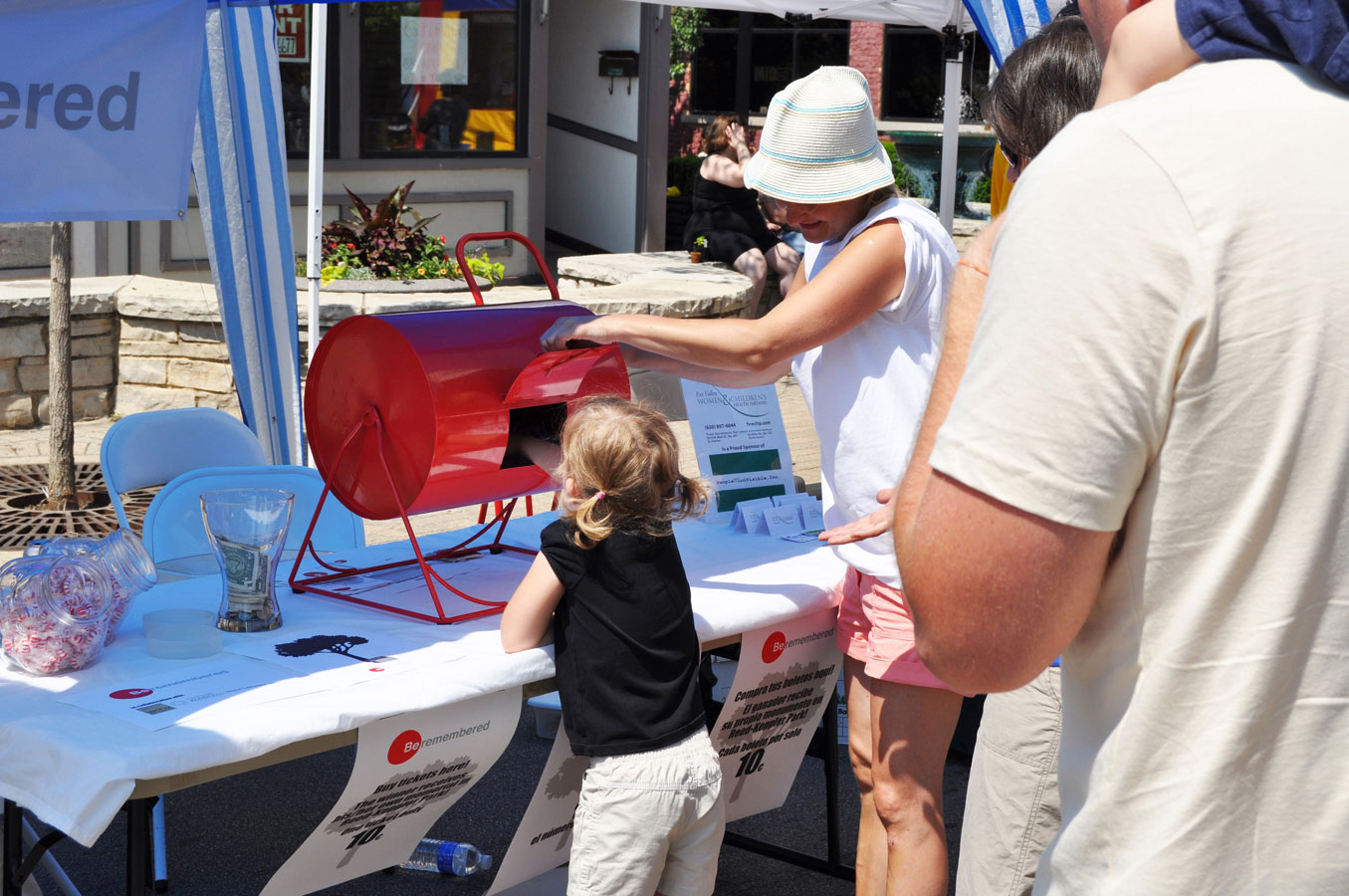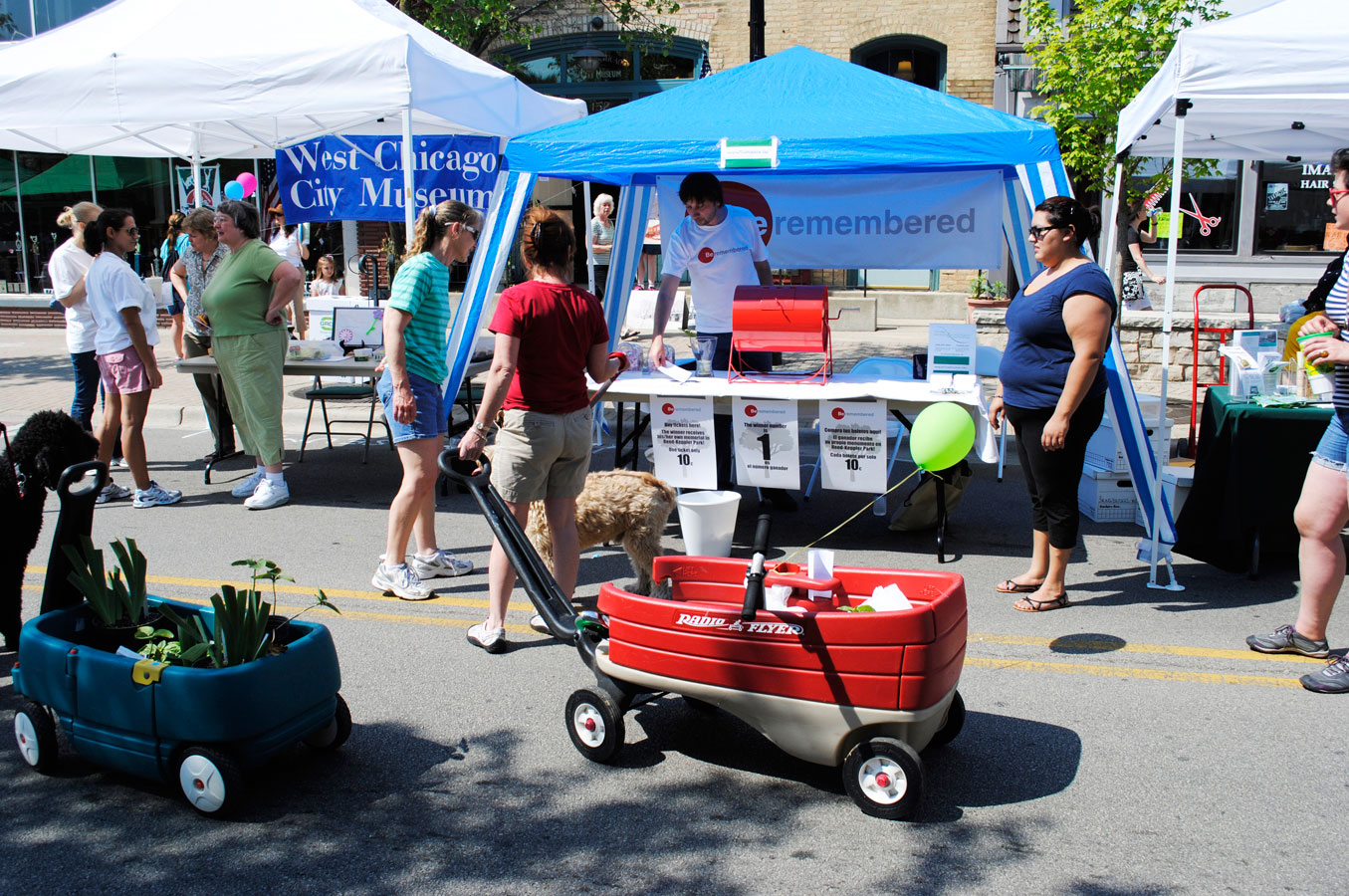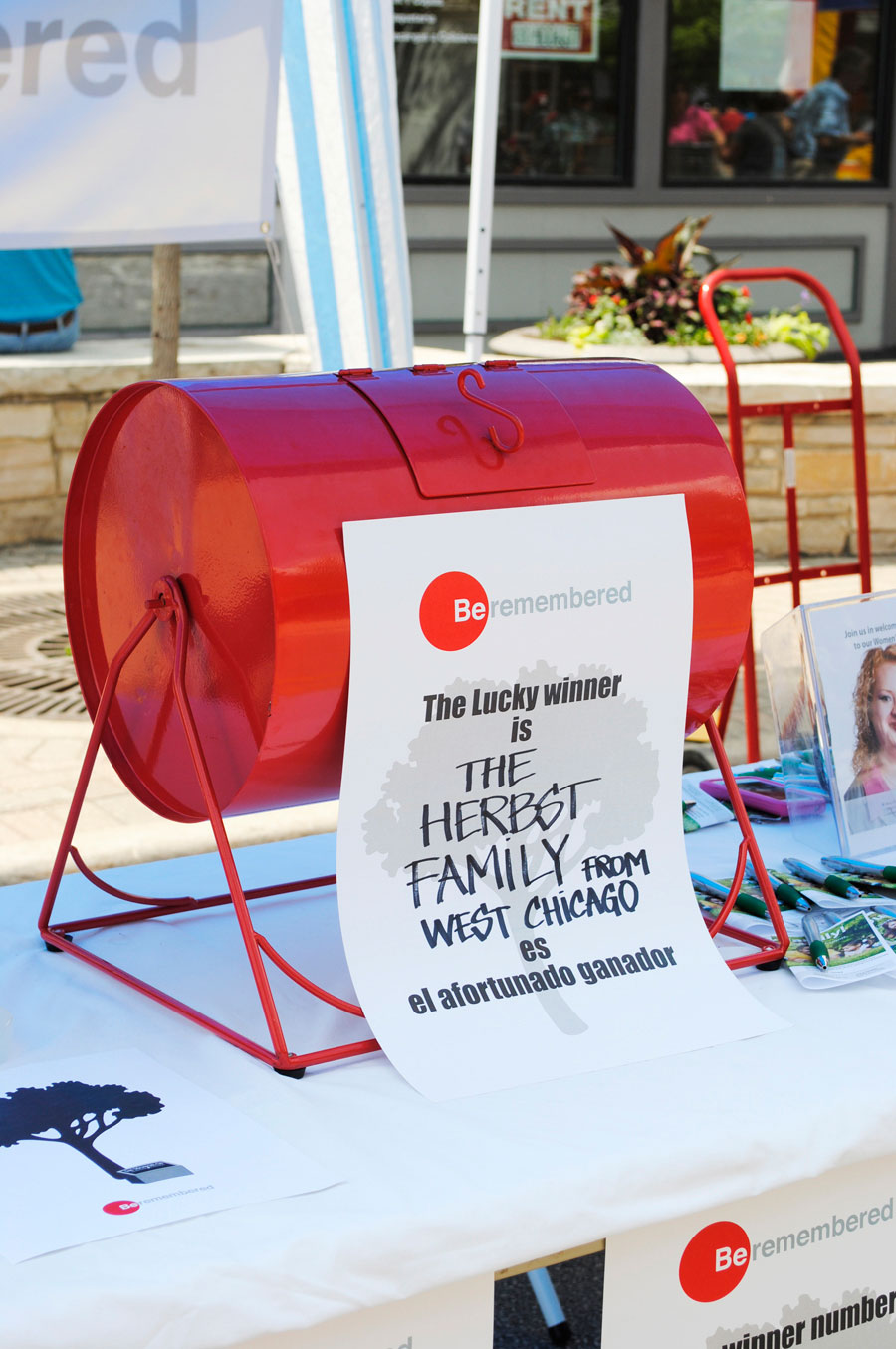 Main Street Events, Be Remembered, 2012, raffle stall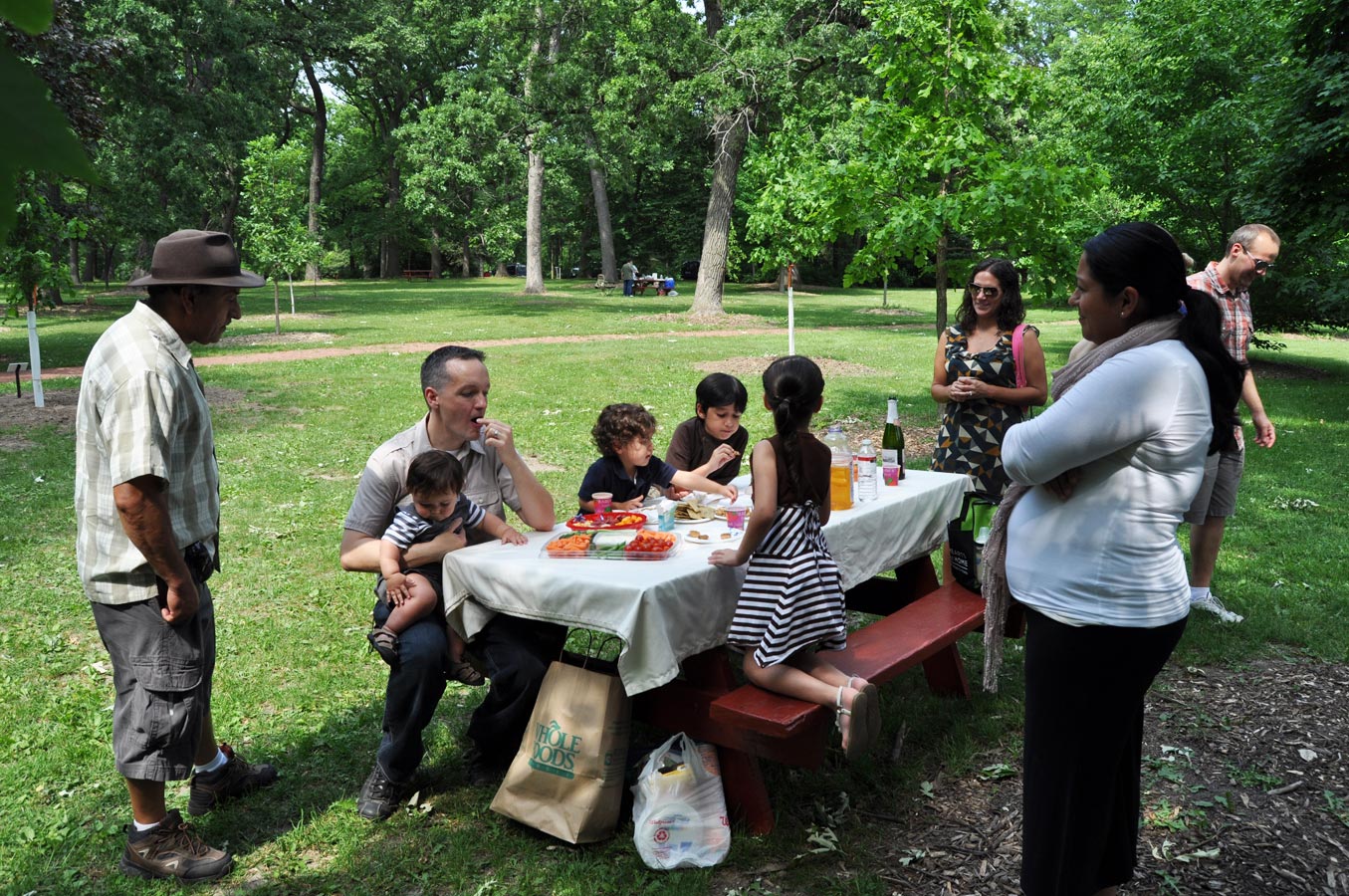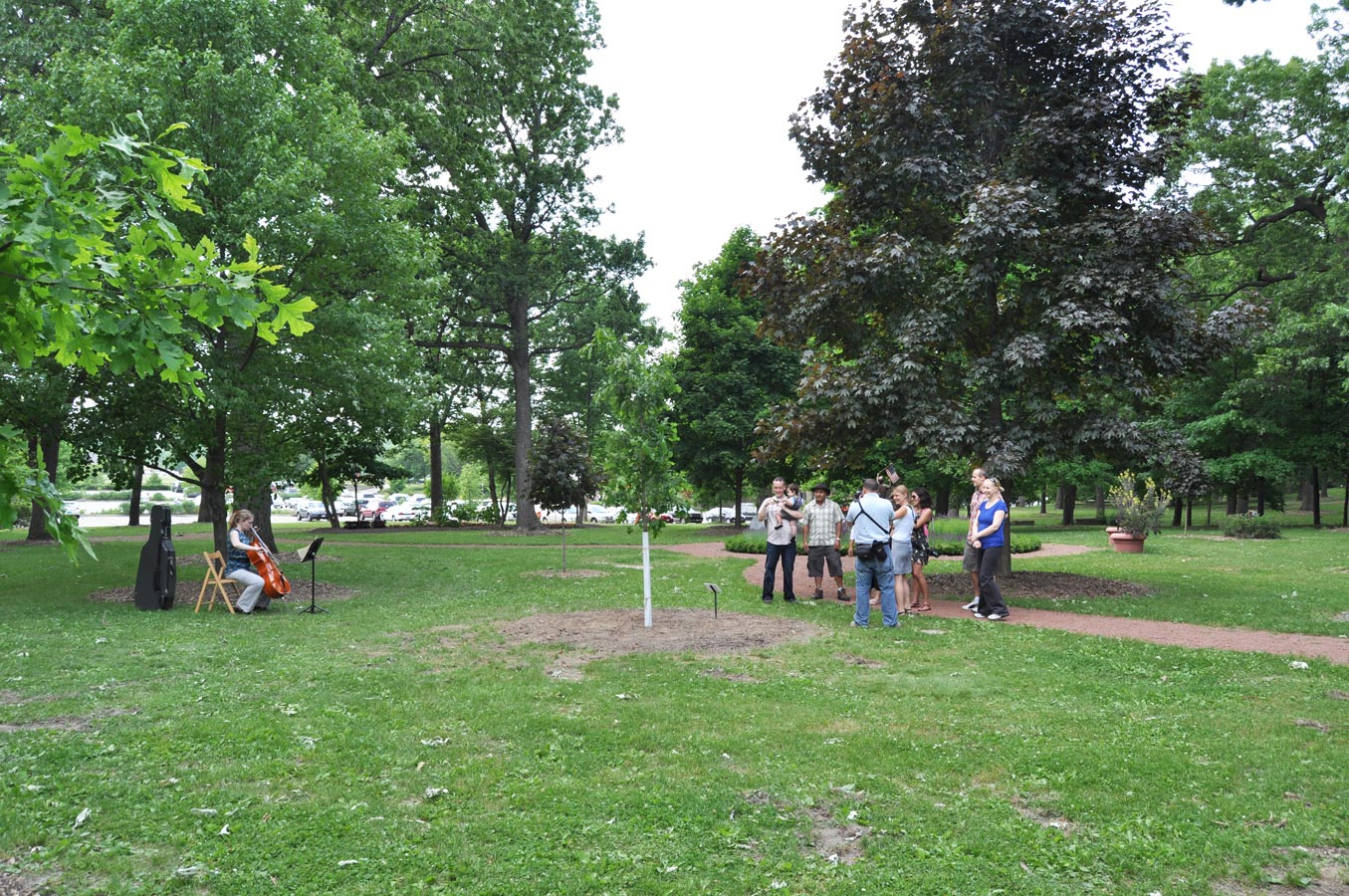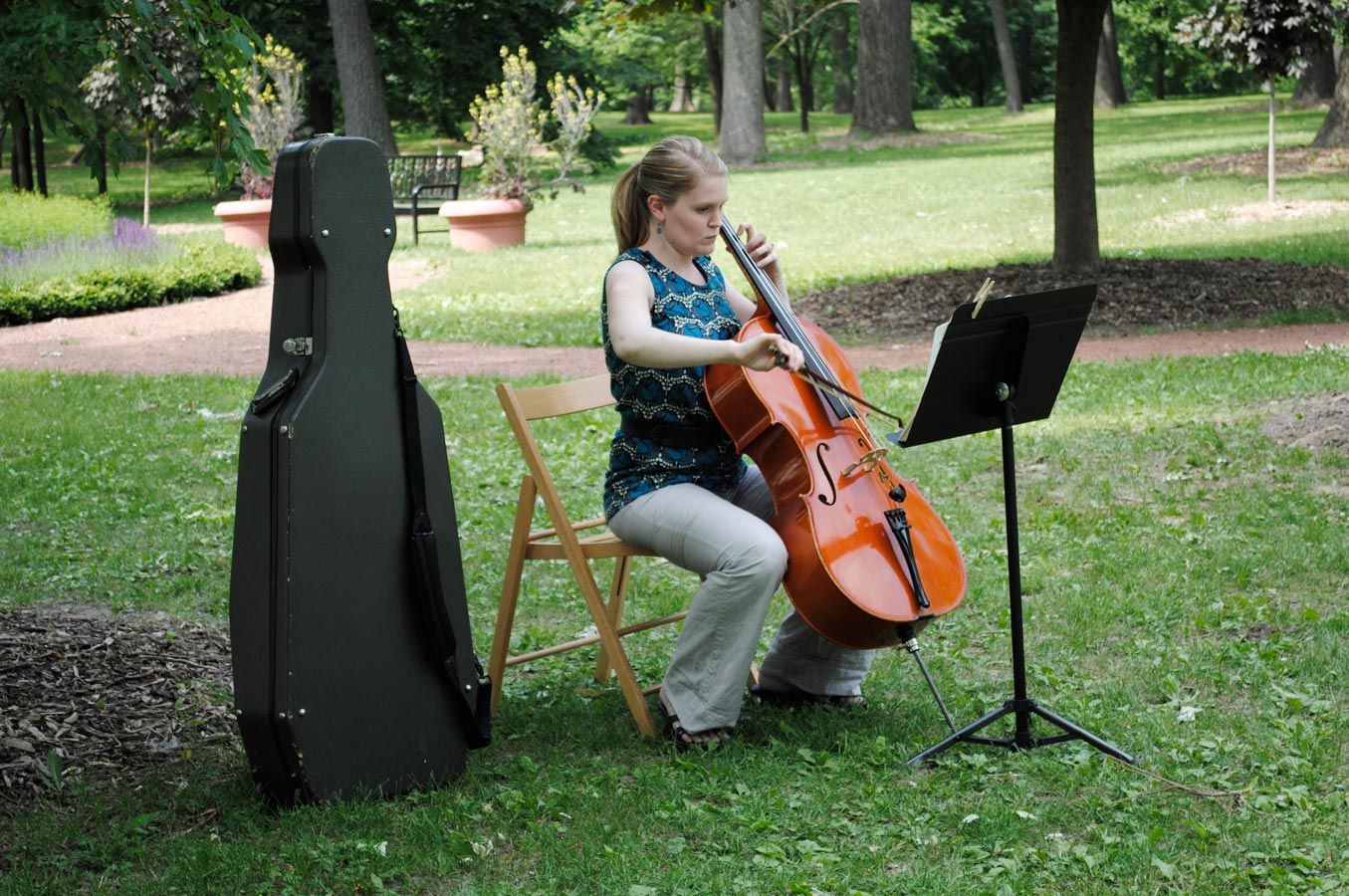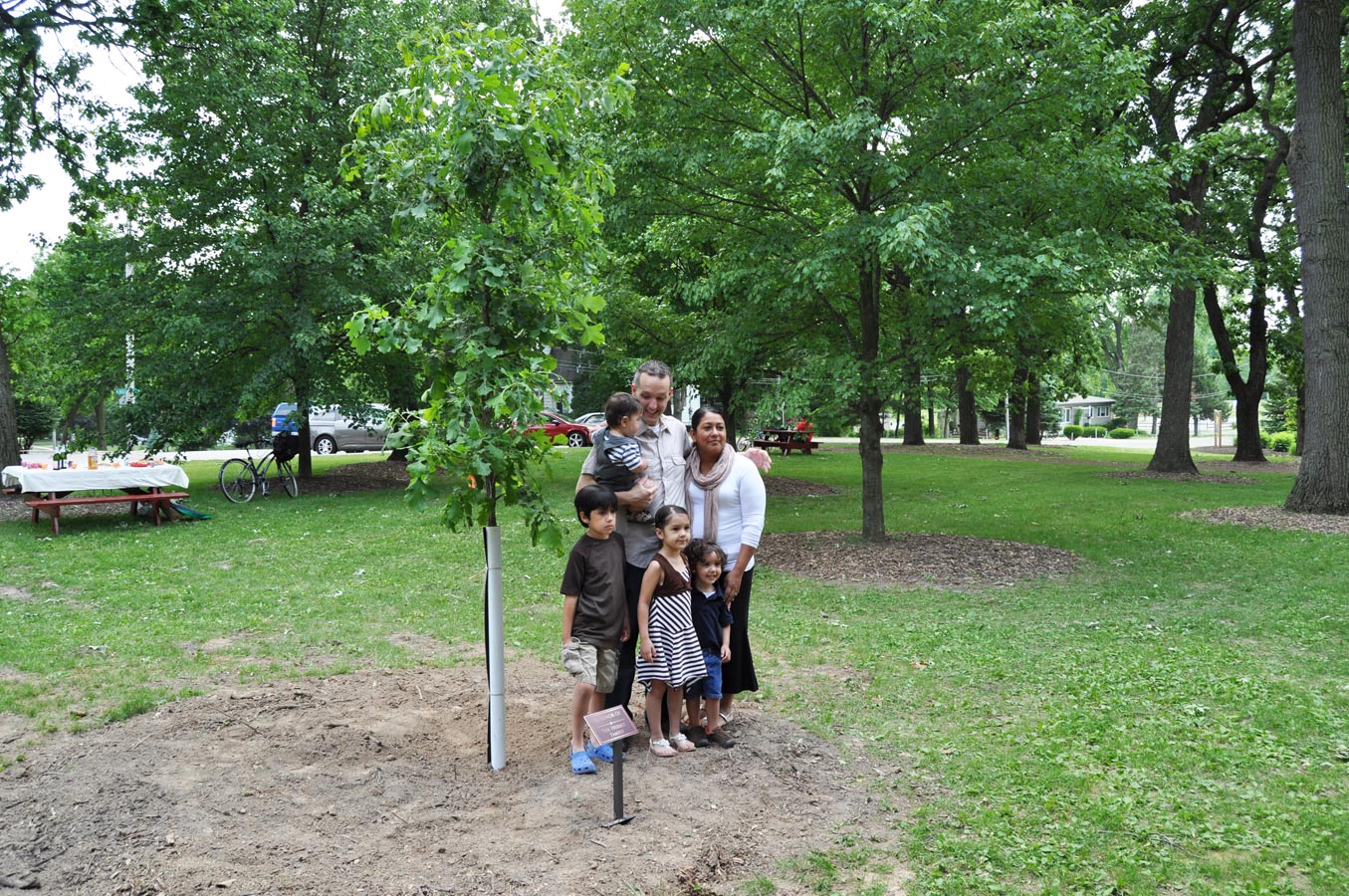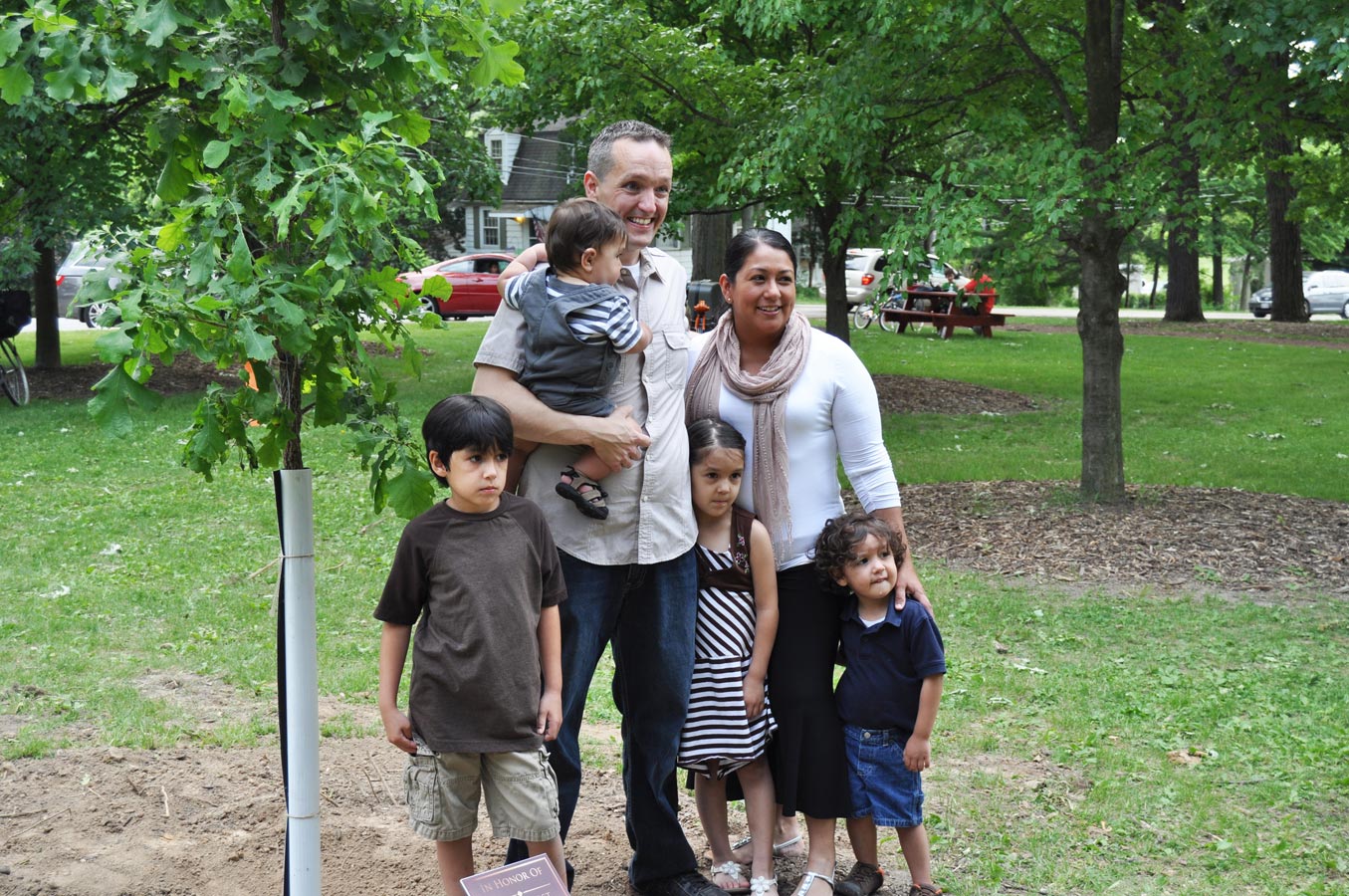 Main Street Events, Be Remembered, 2012, initiation ceremony
Tombola, ticket, banner, print, sweets, t-shirts, table, tent, fabric, cellist, food and drinks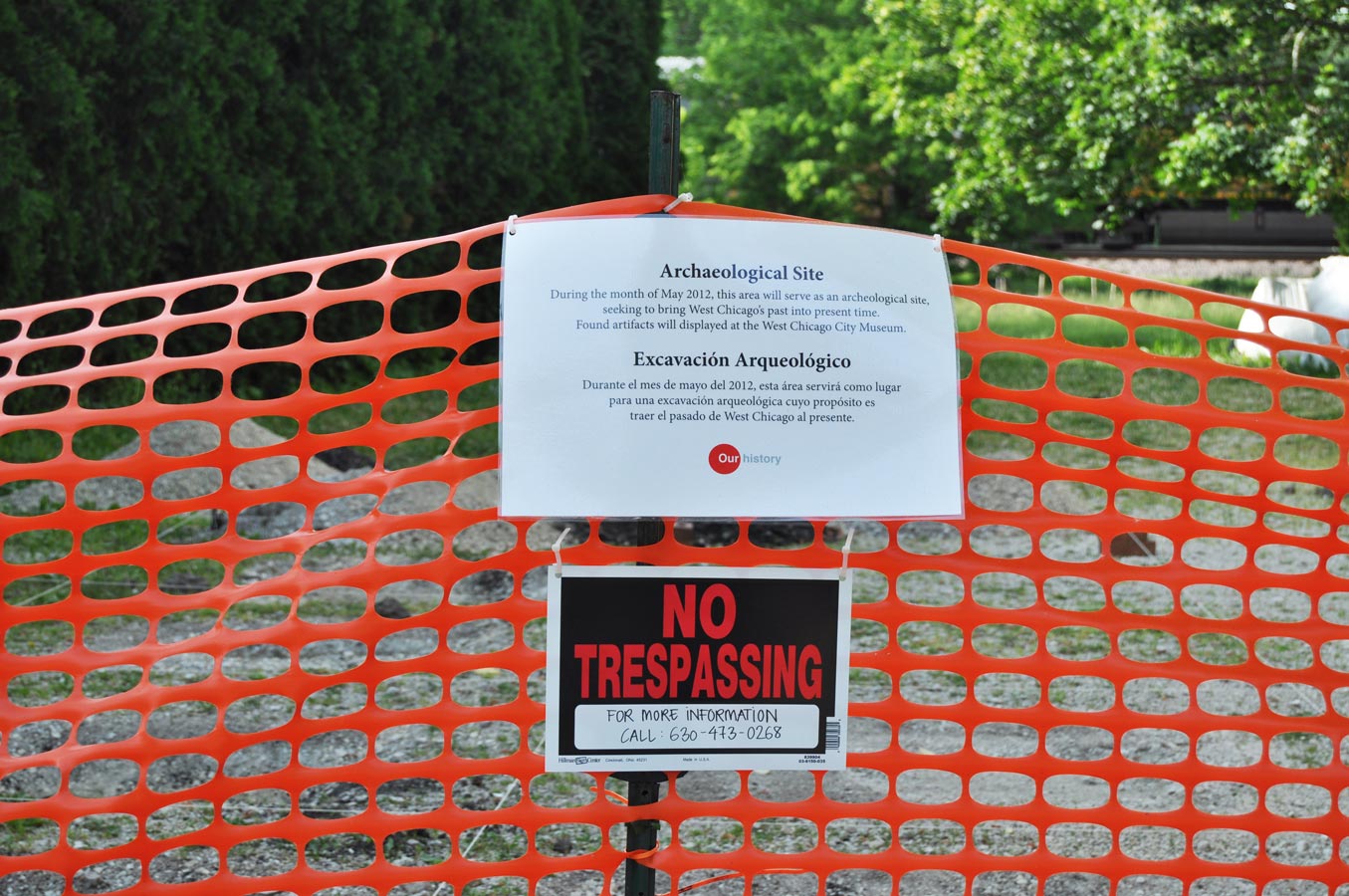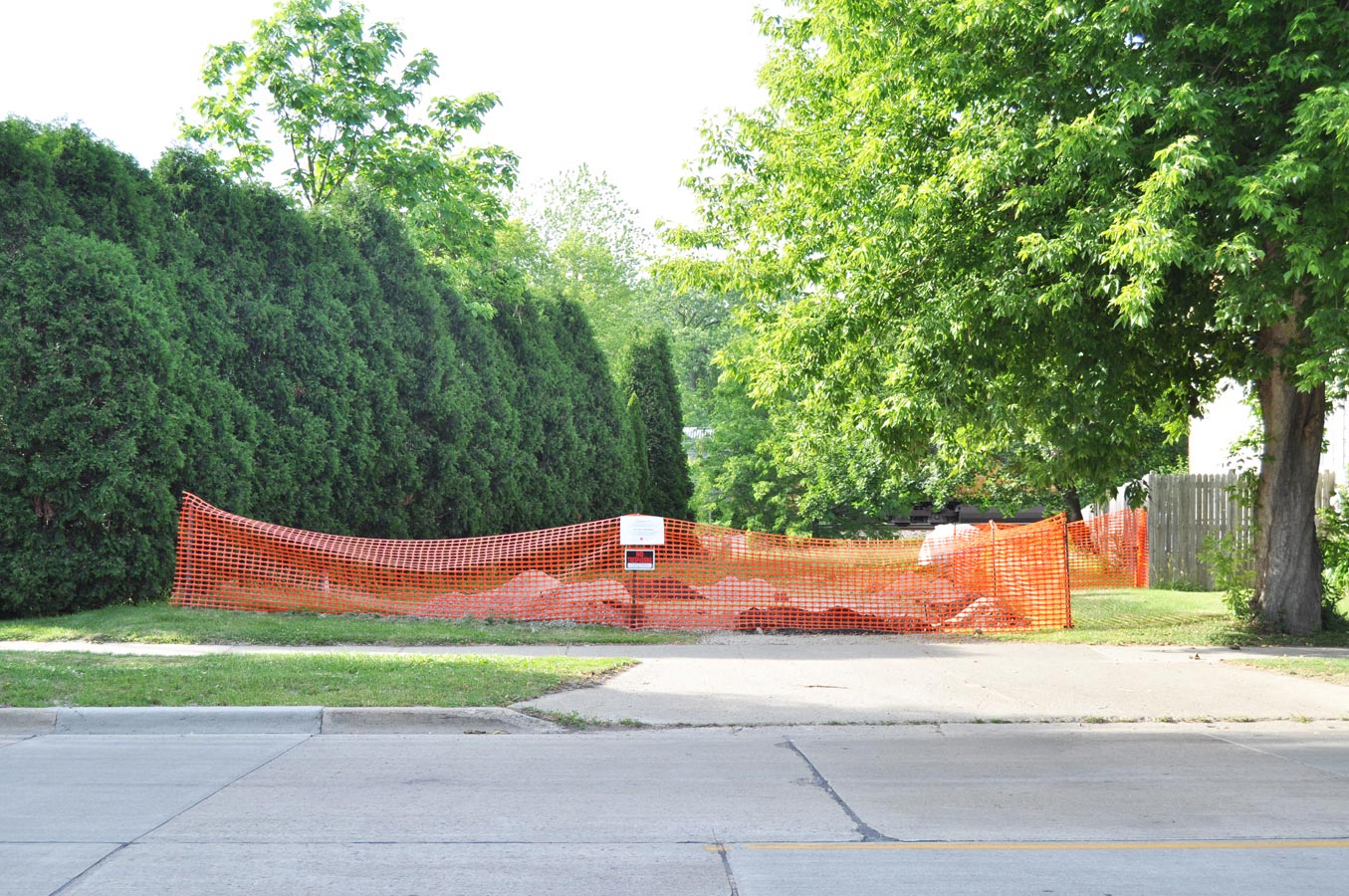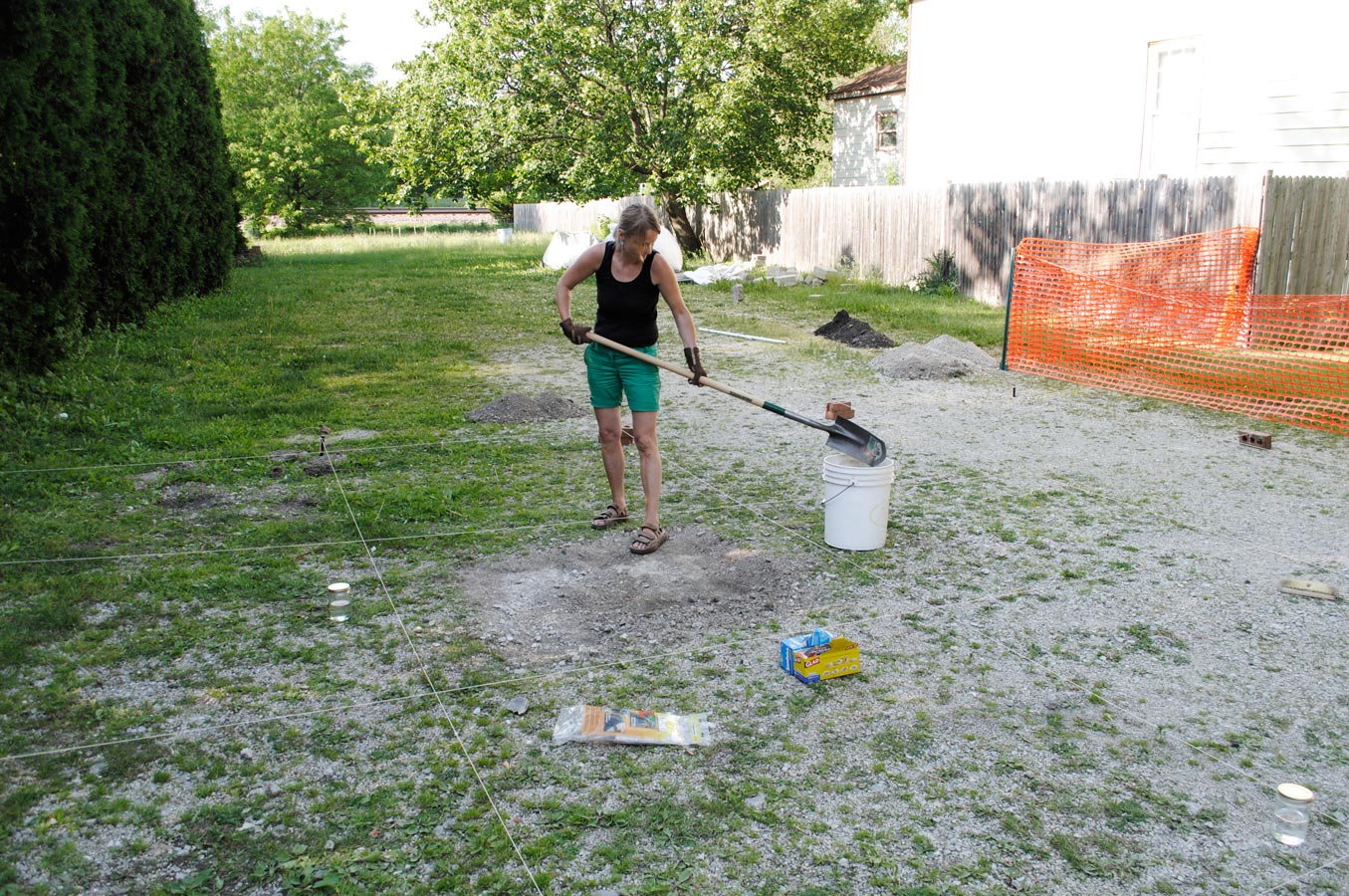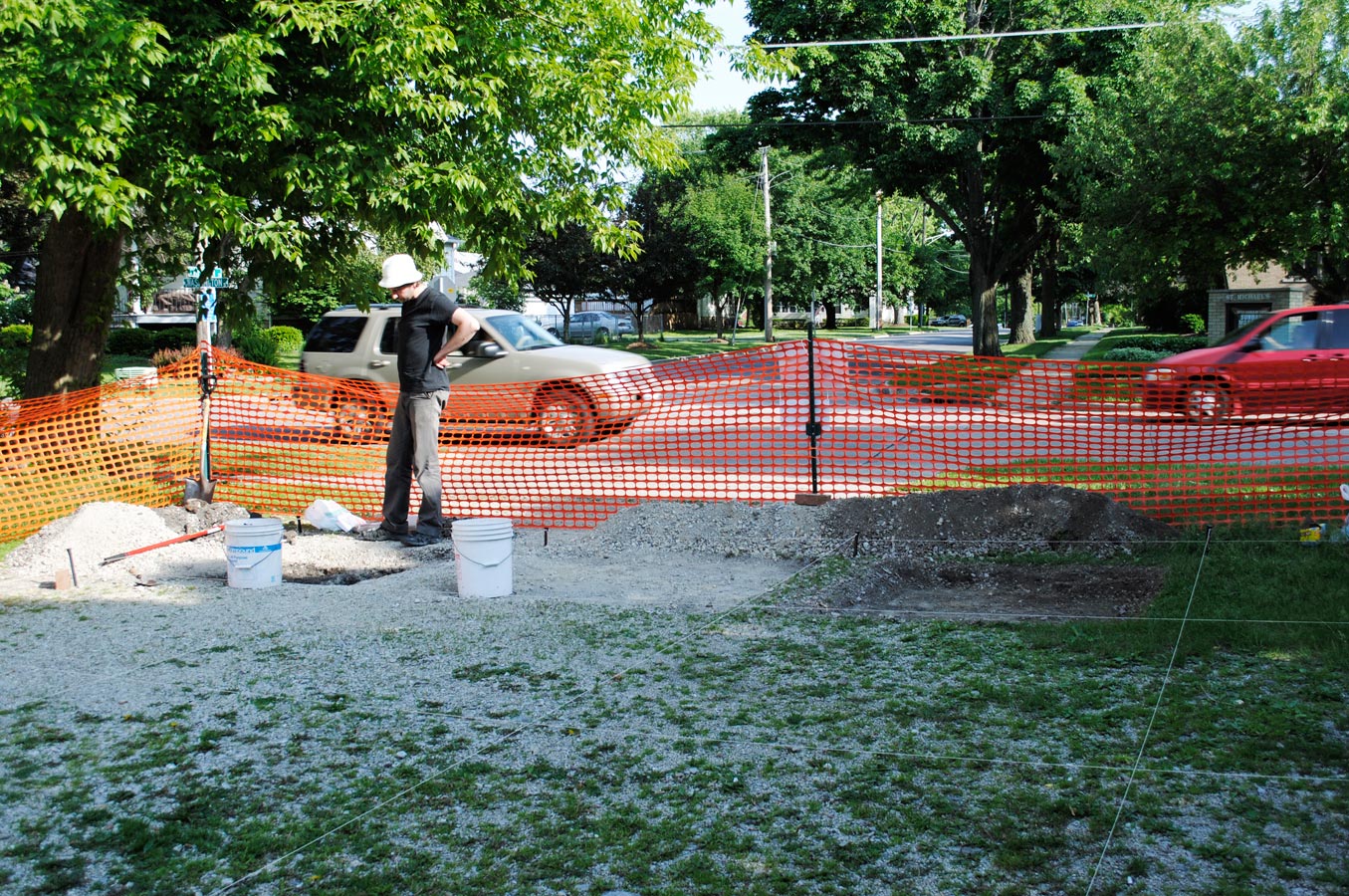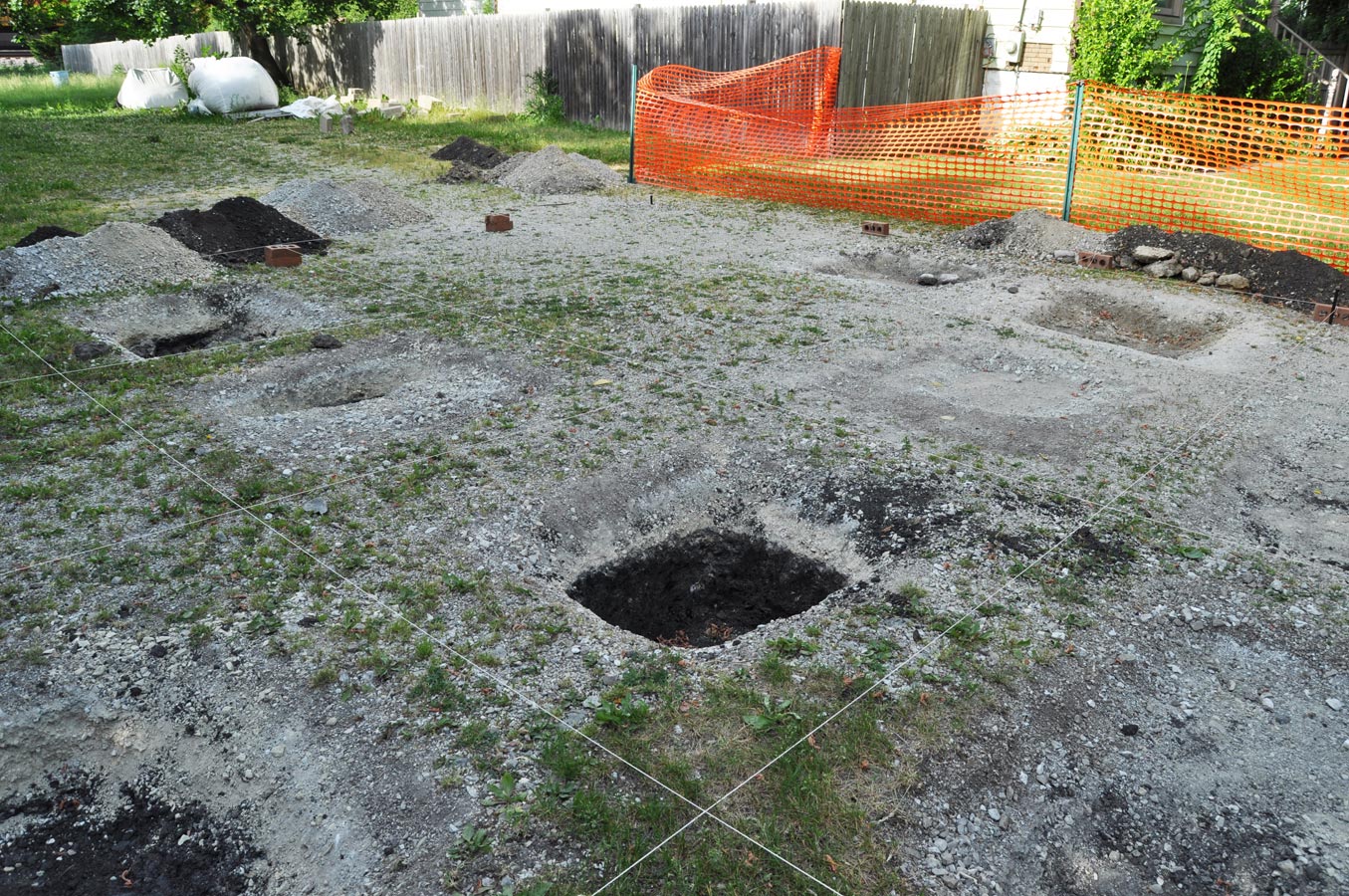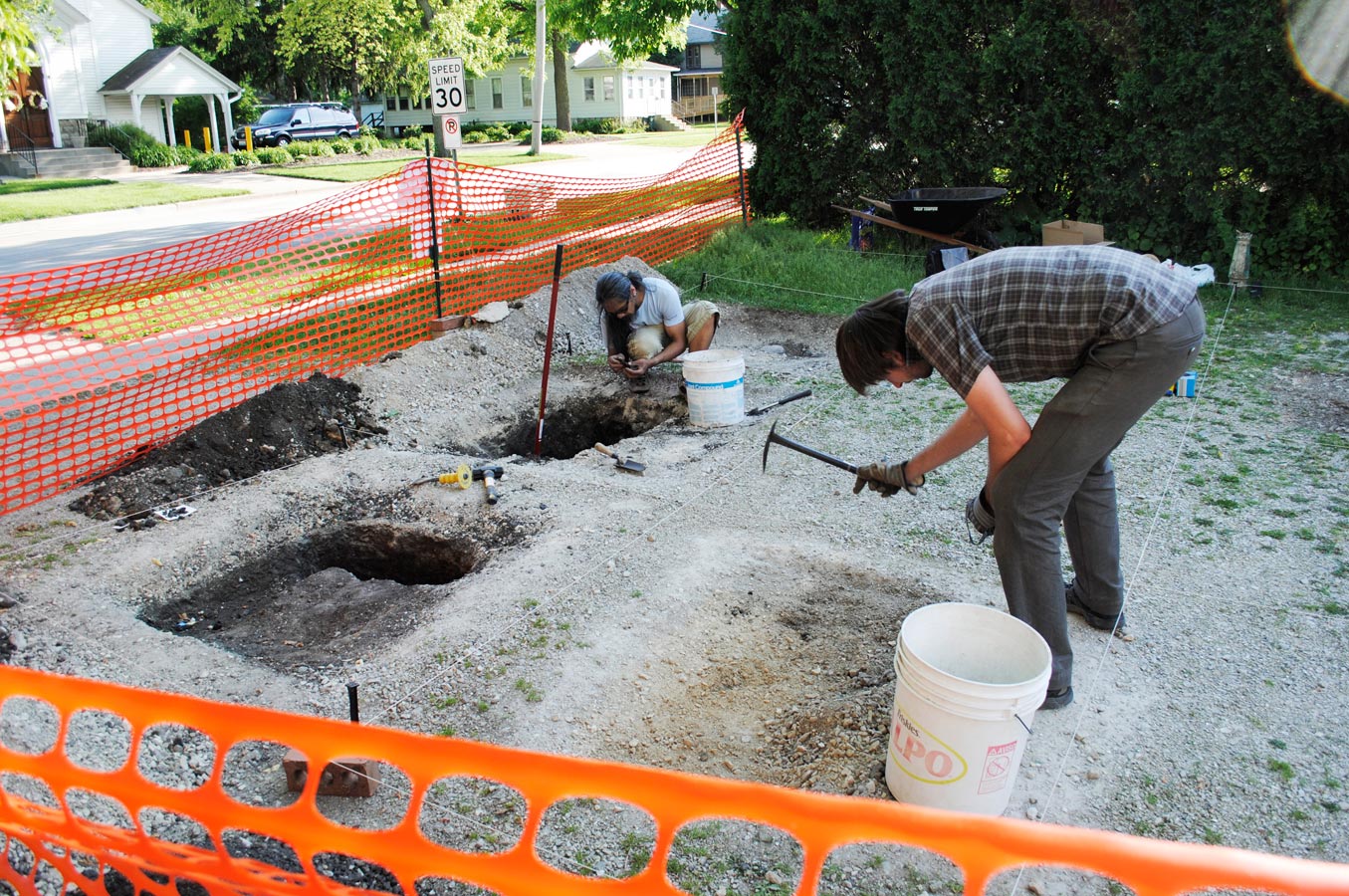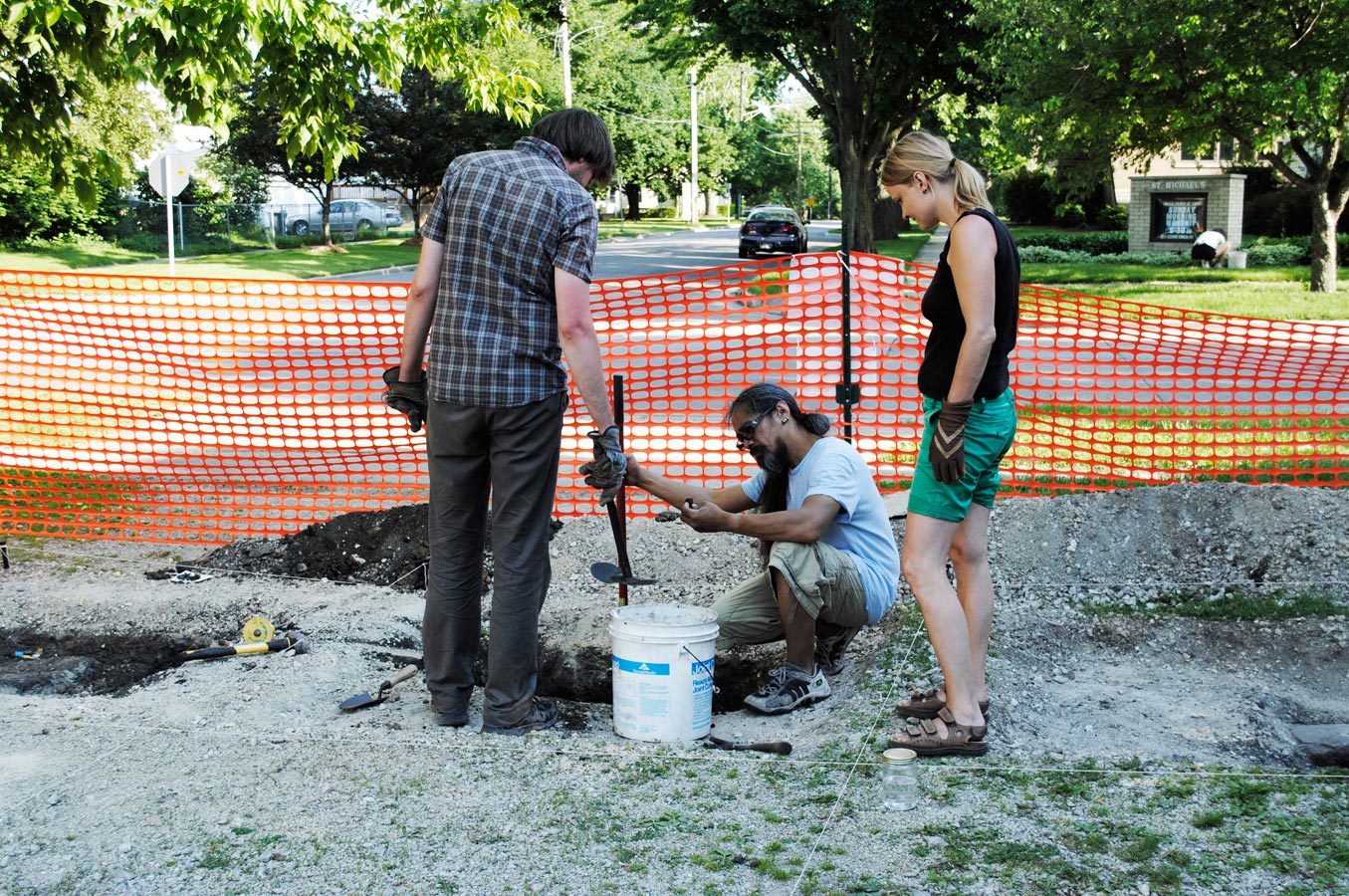 Main Street Events, Our History, 2012, archaeological dig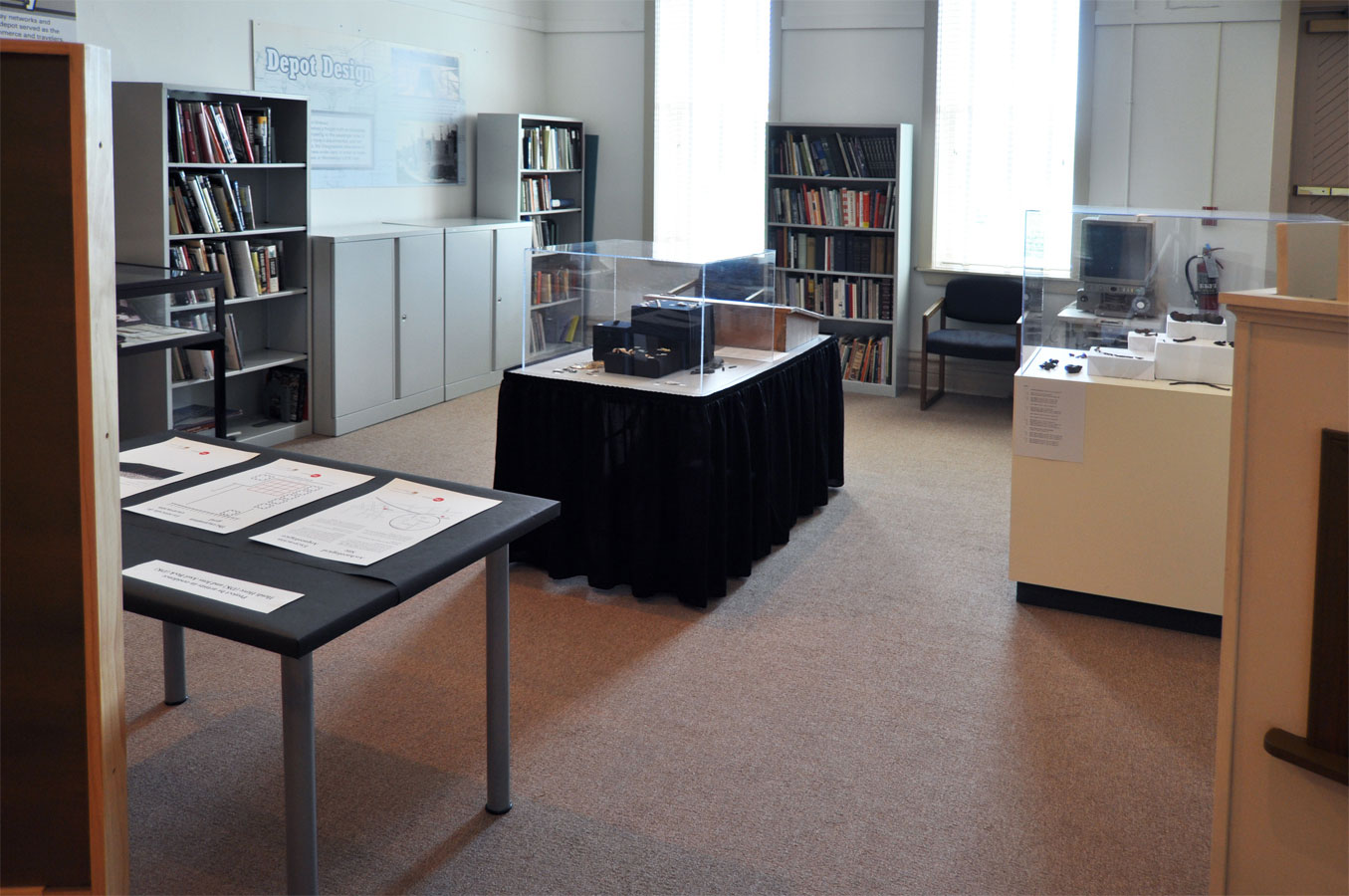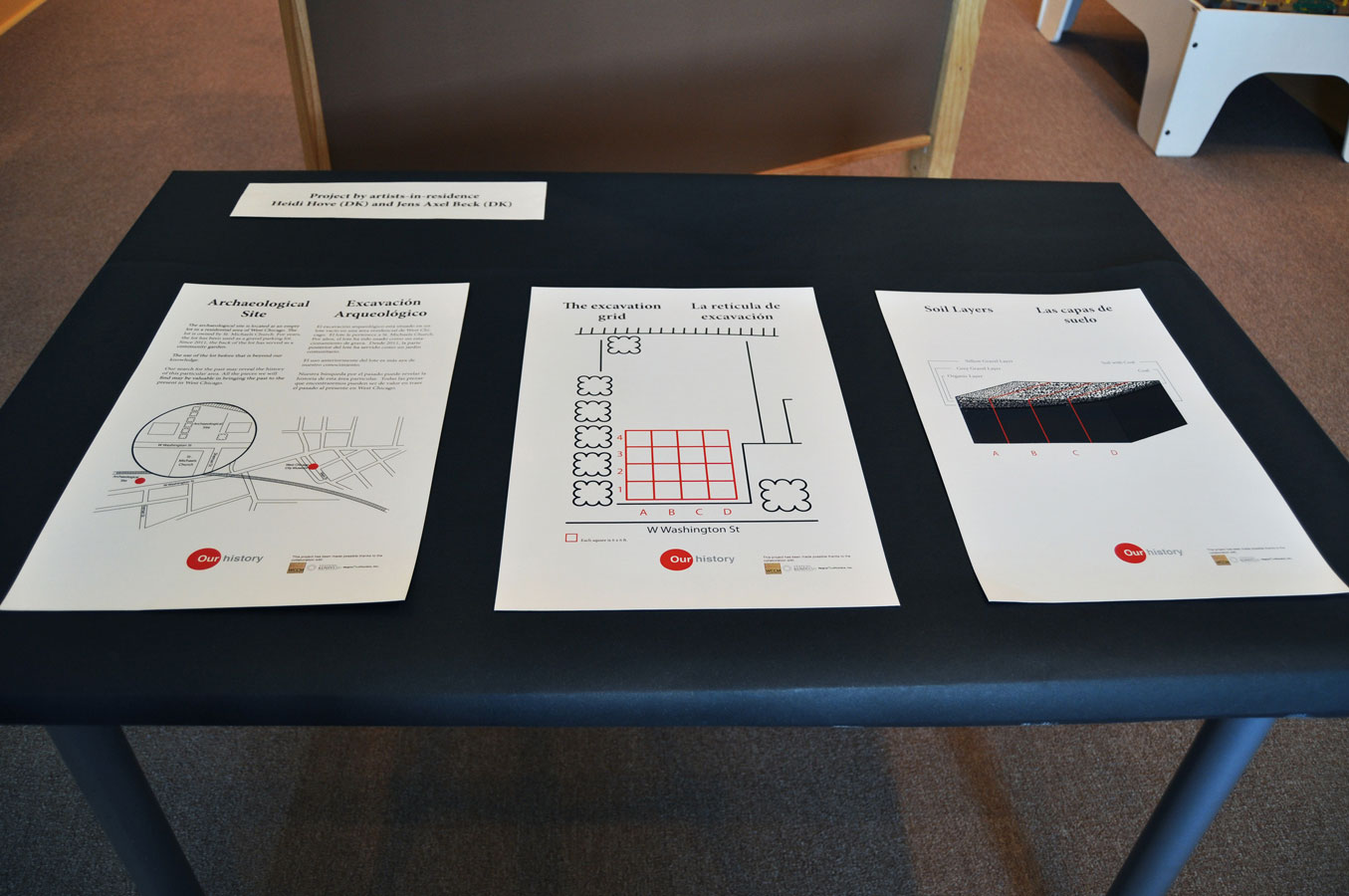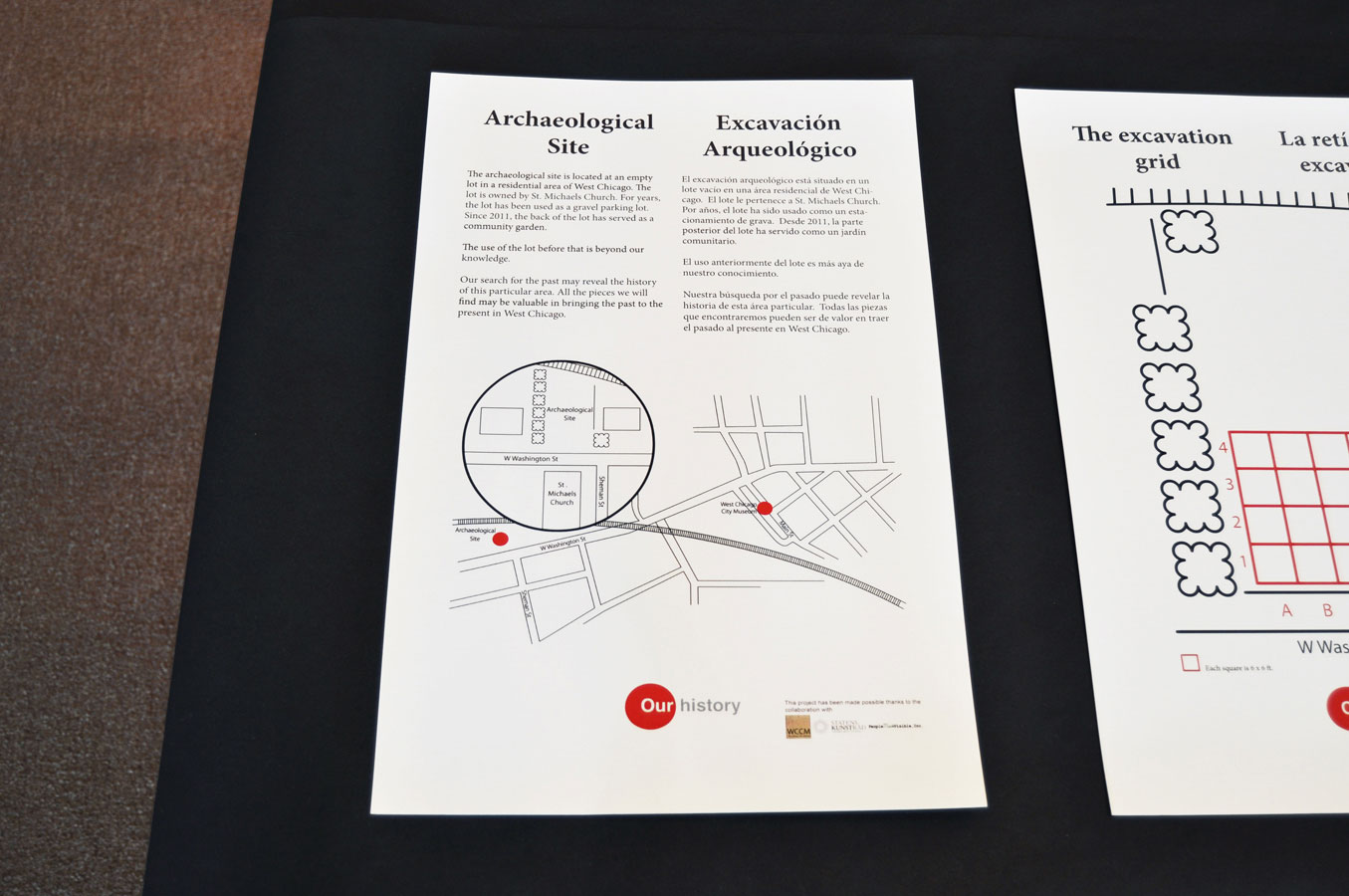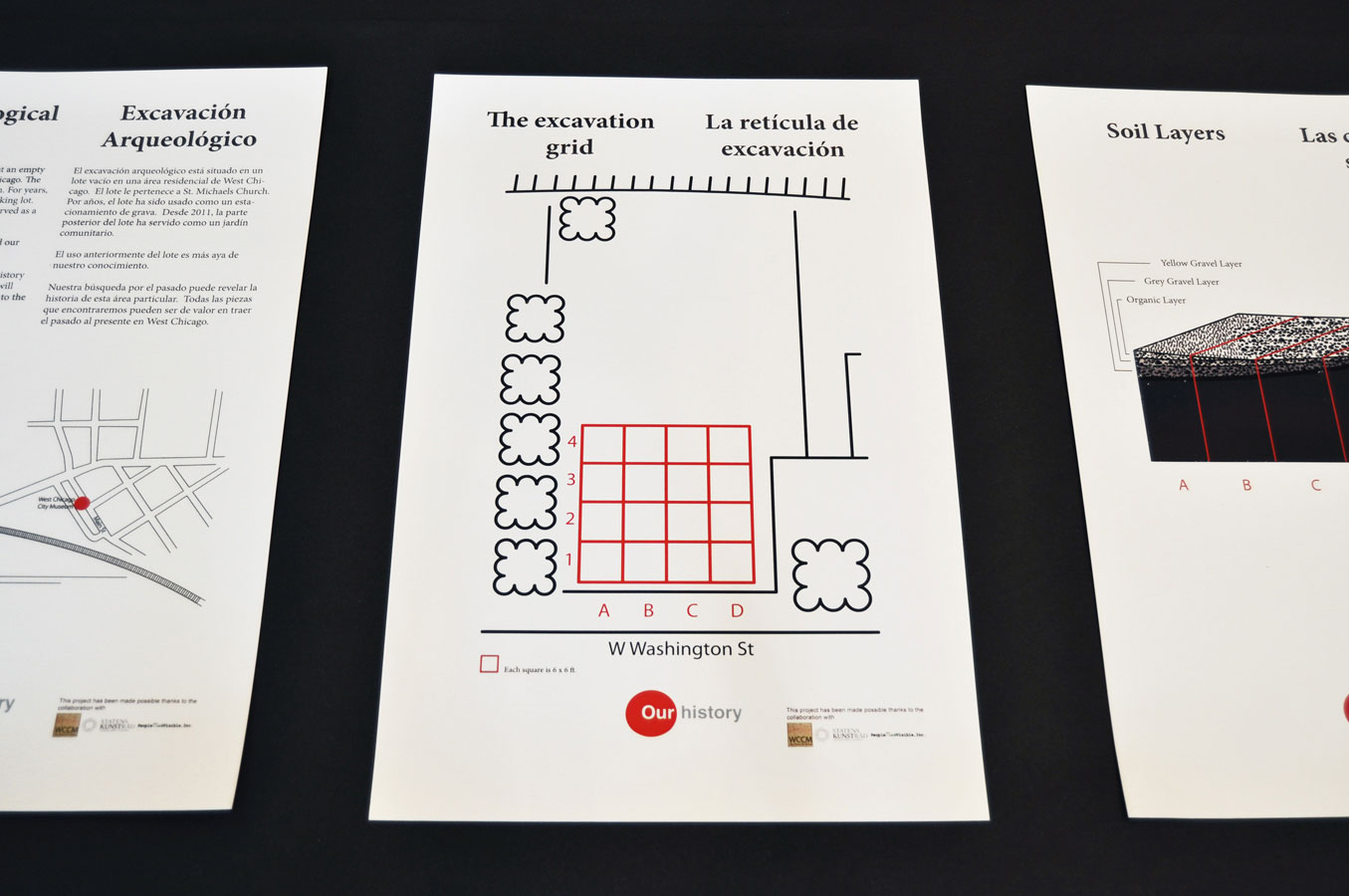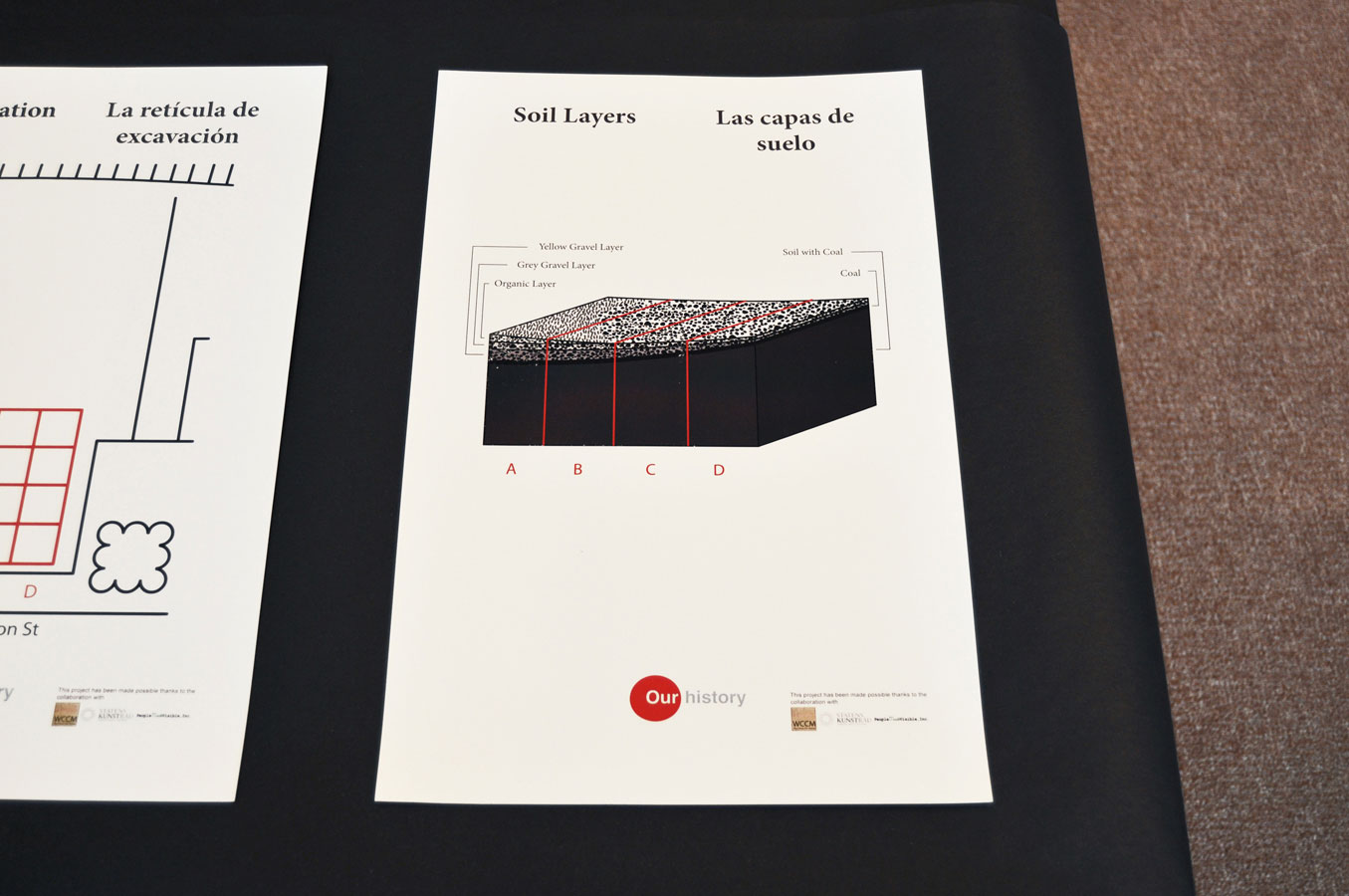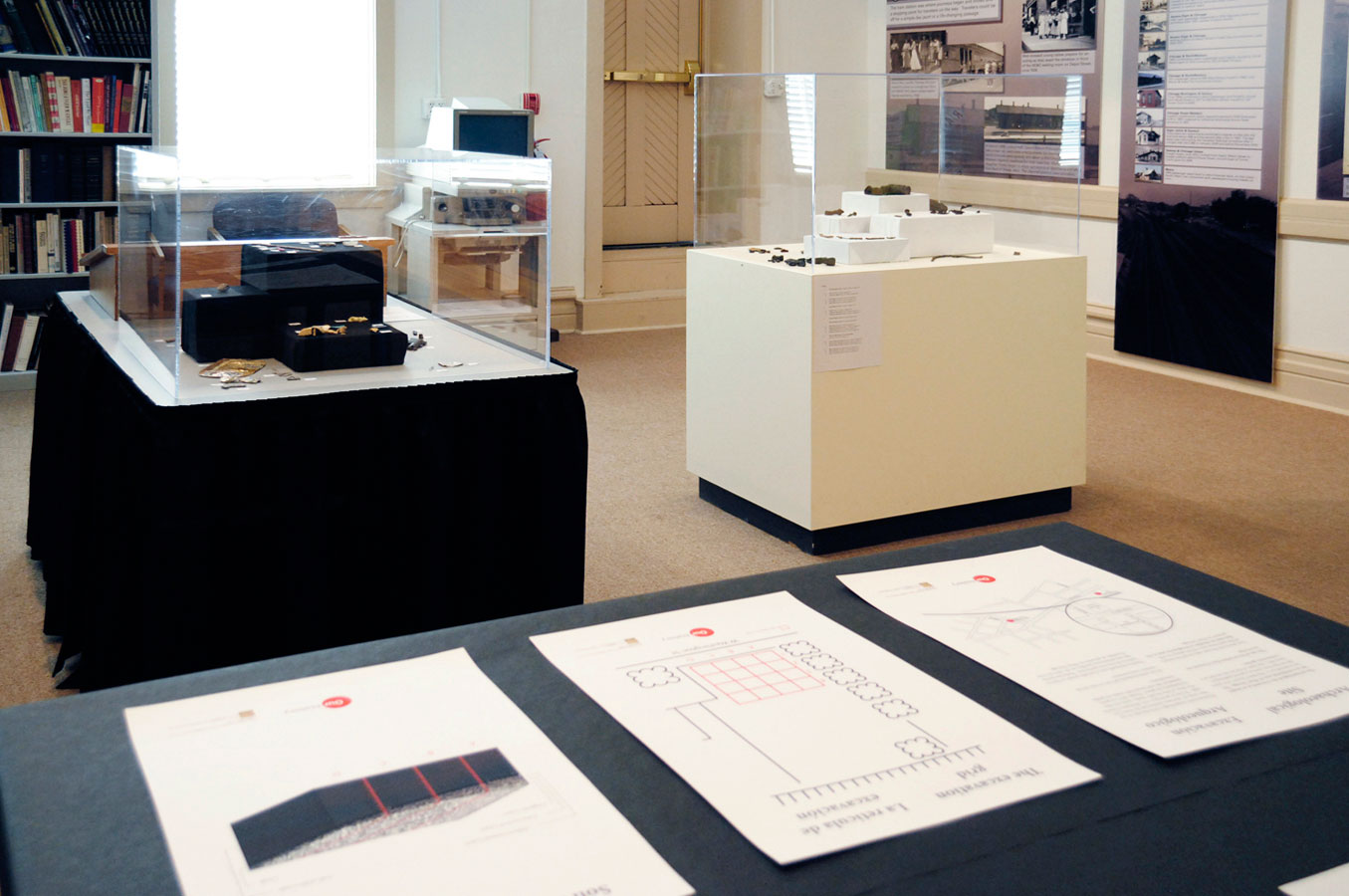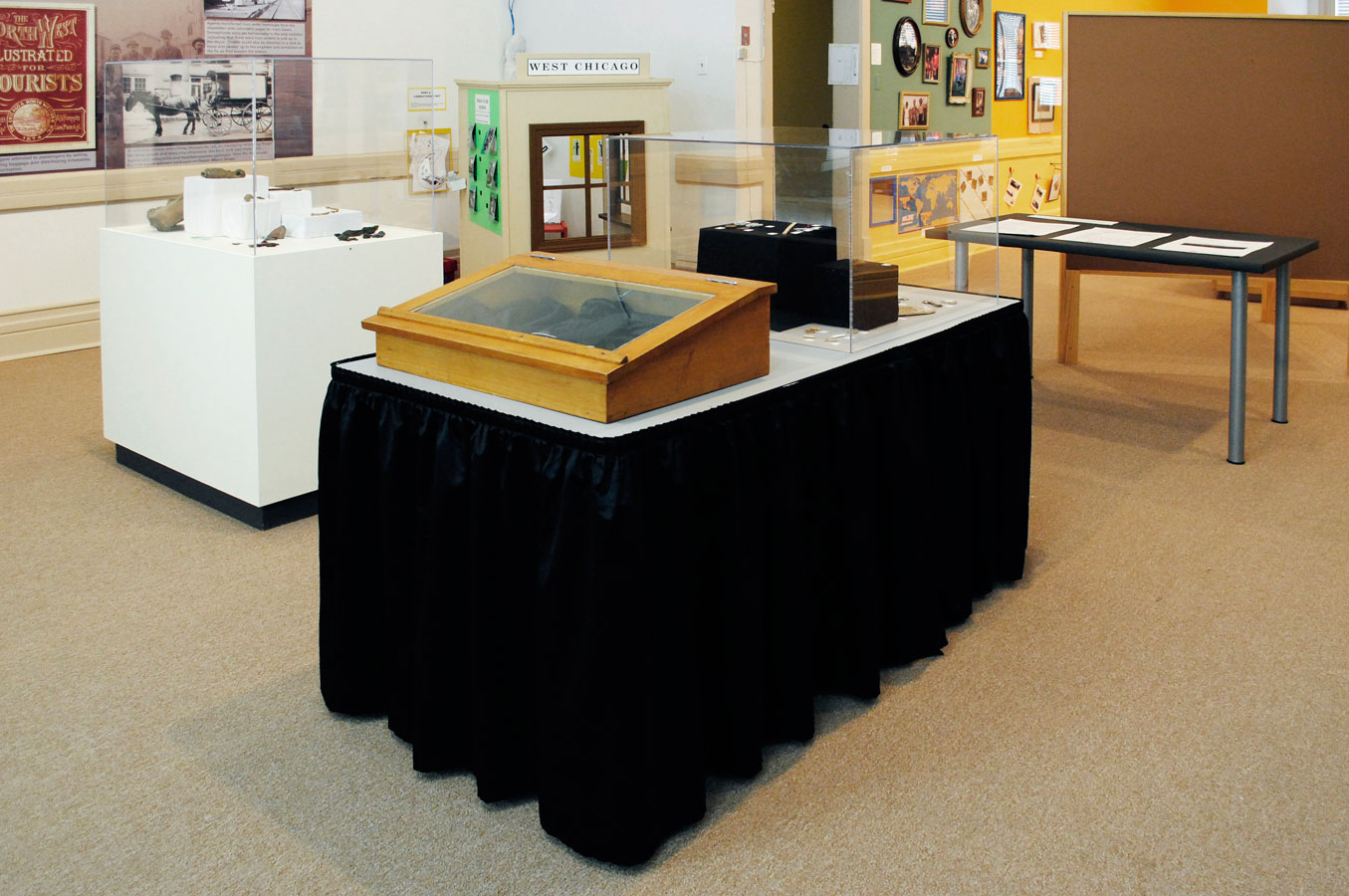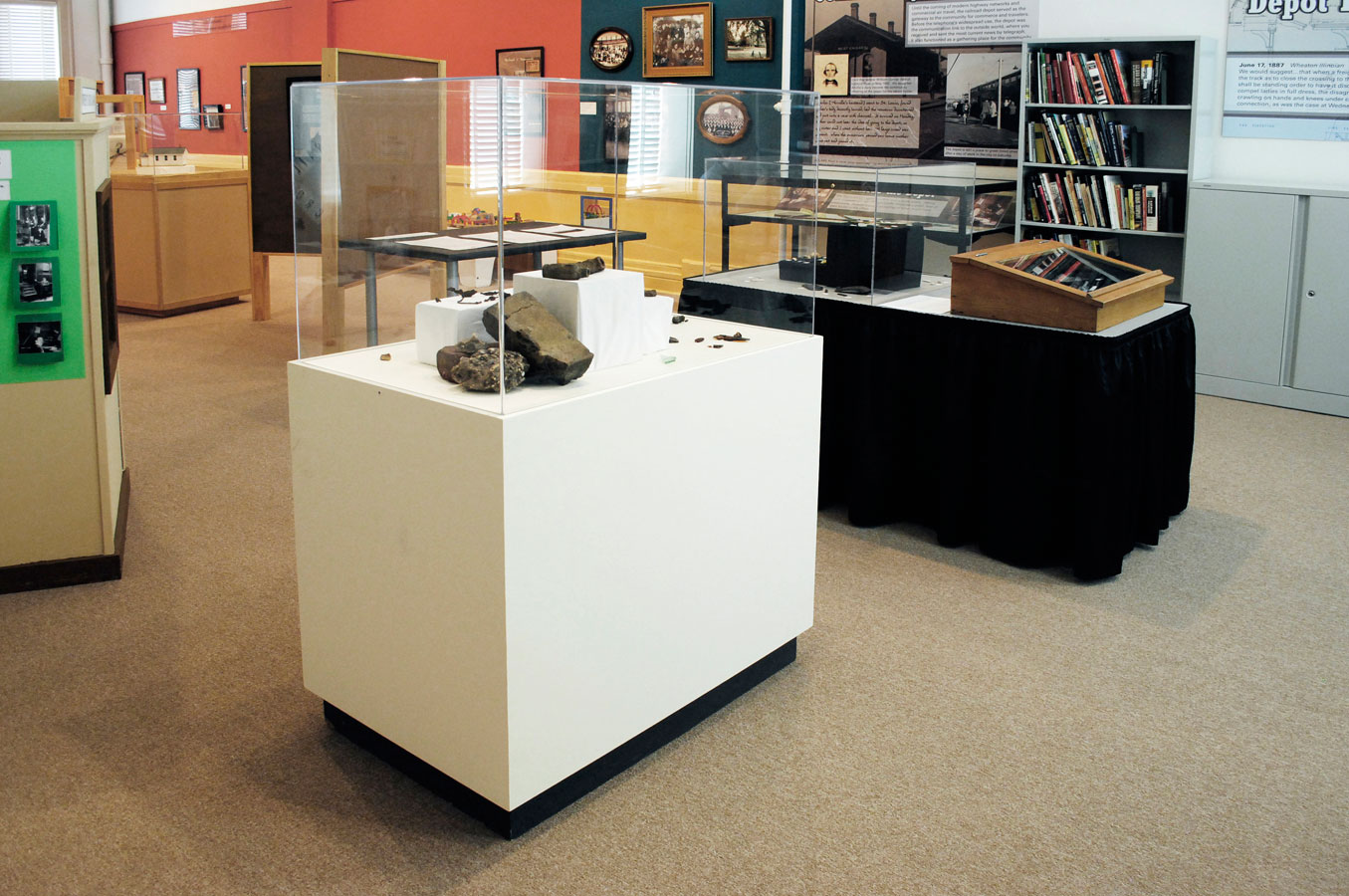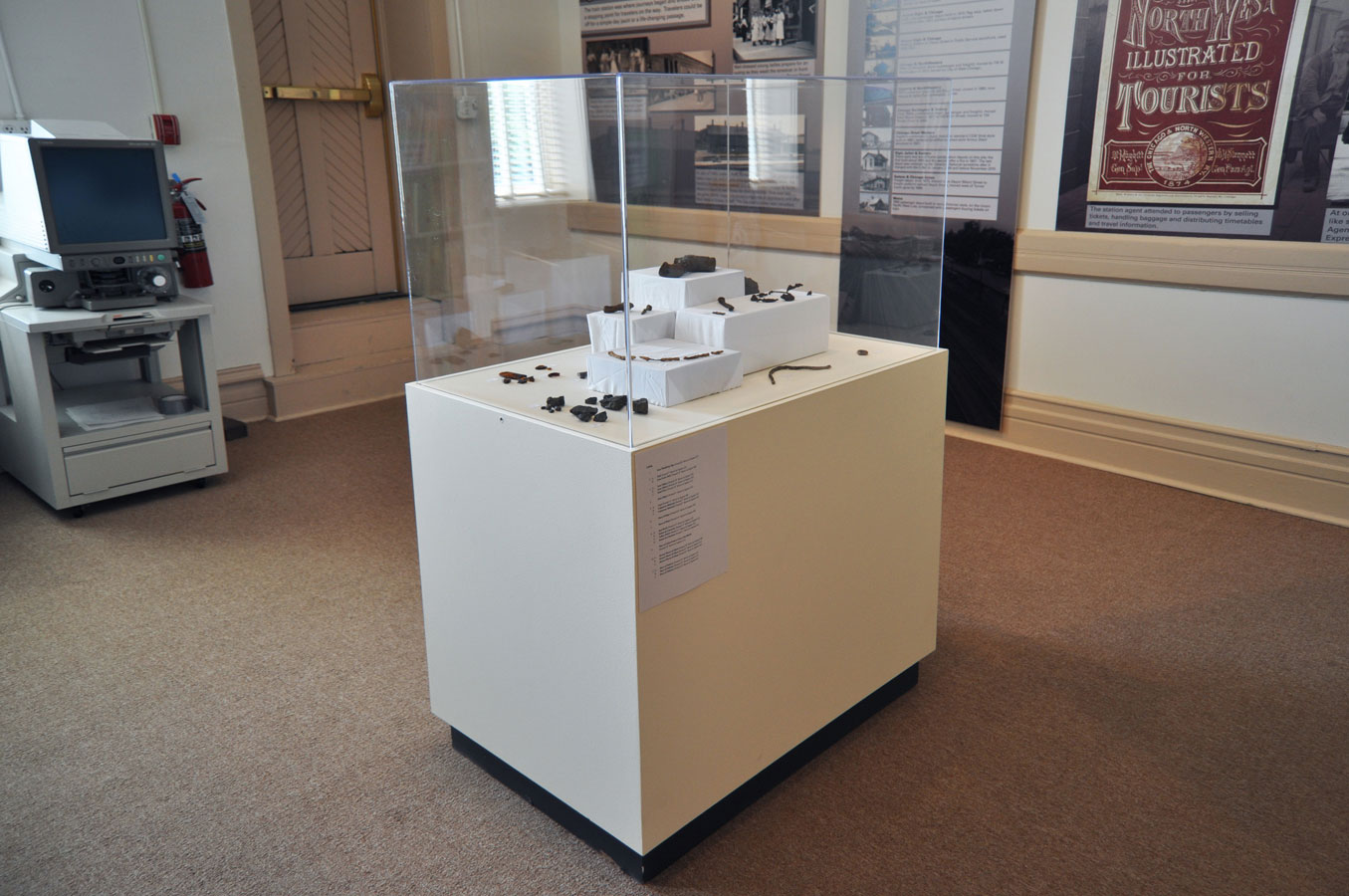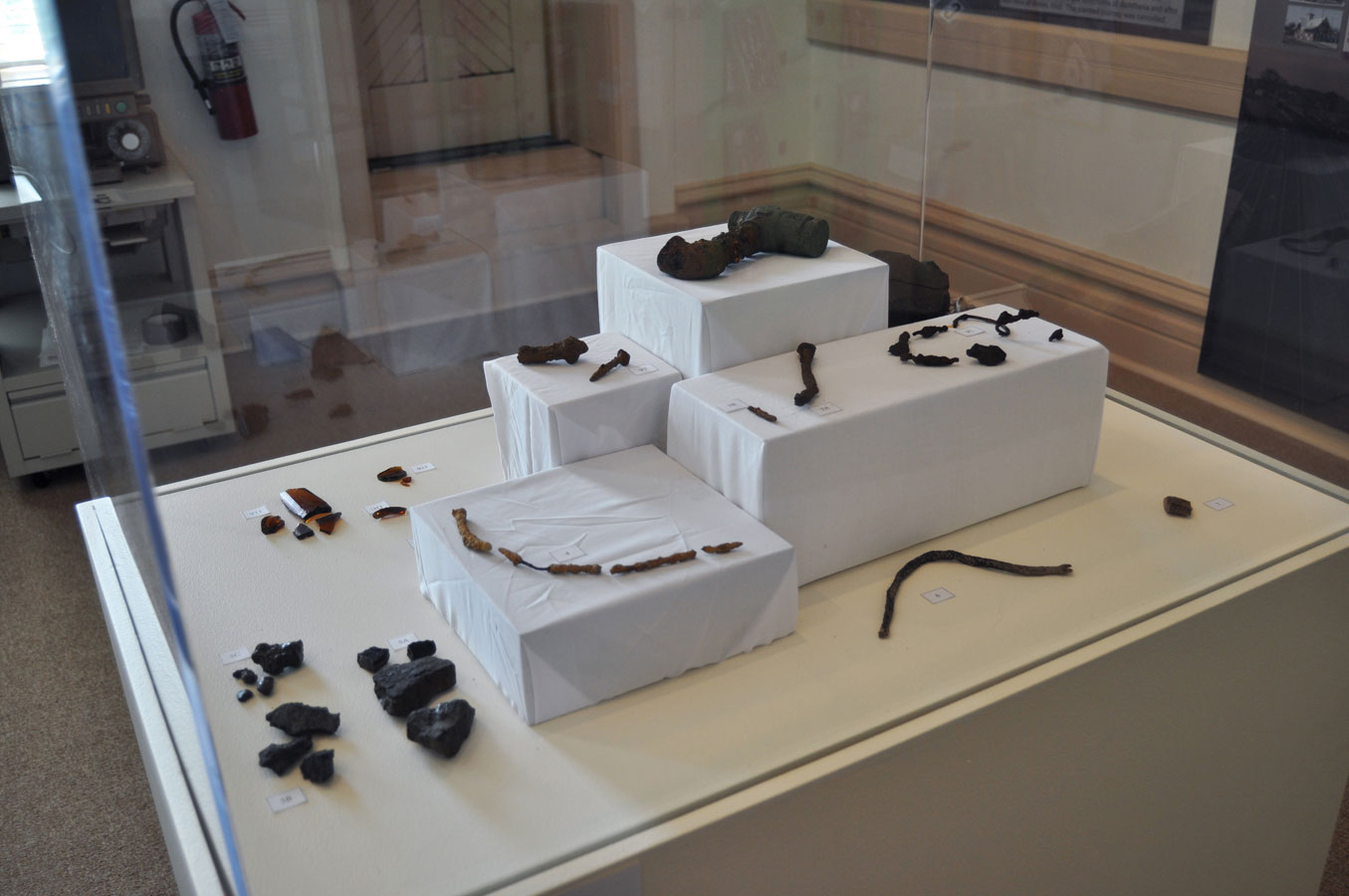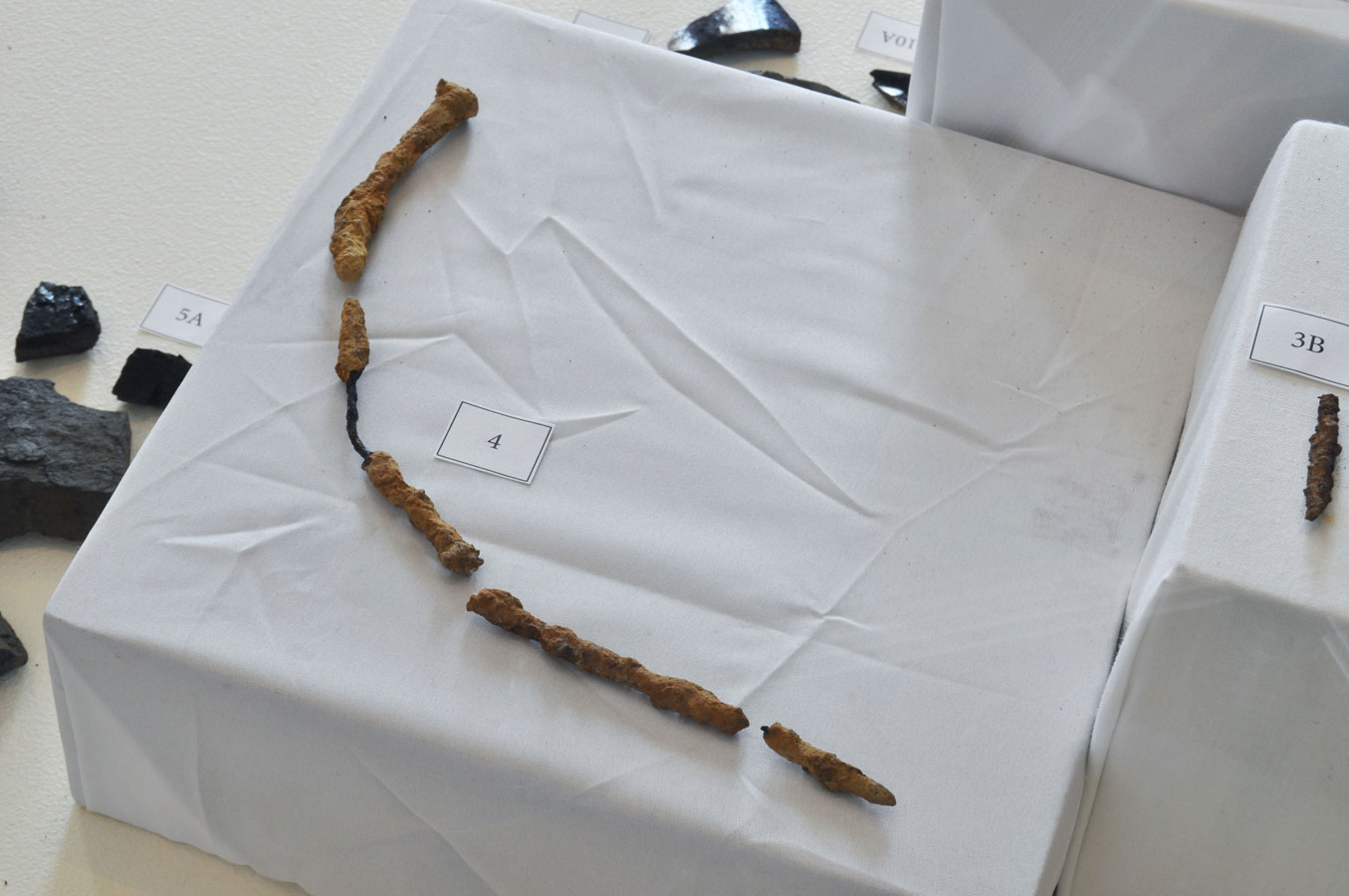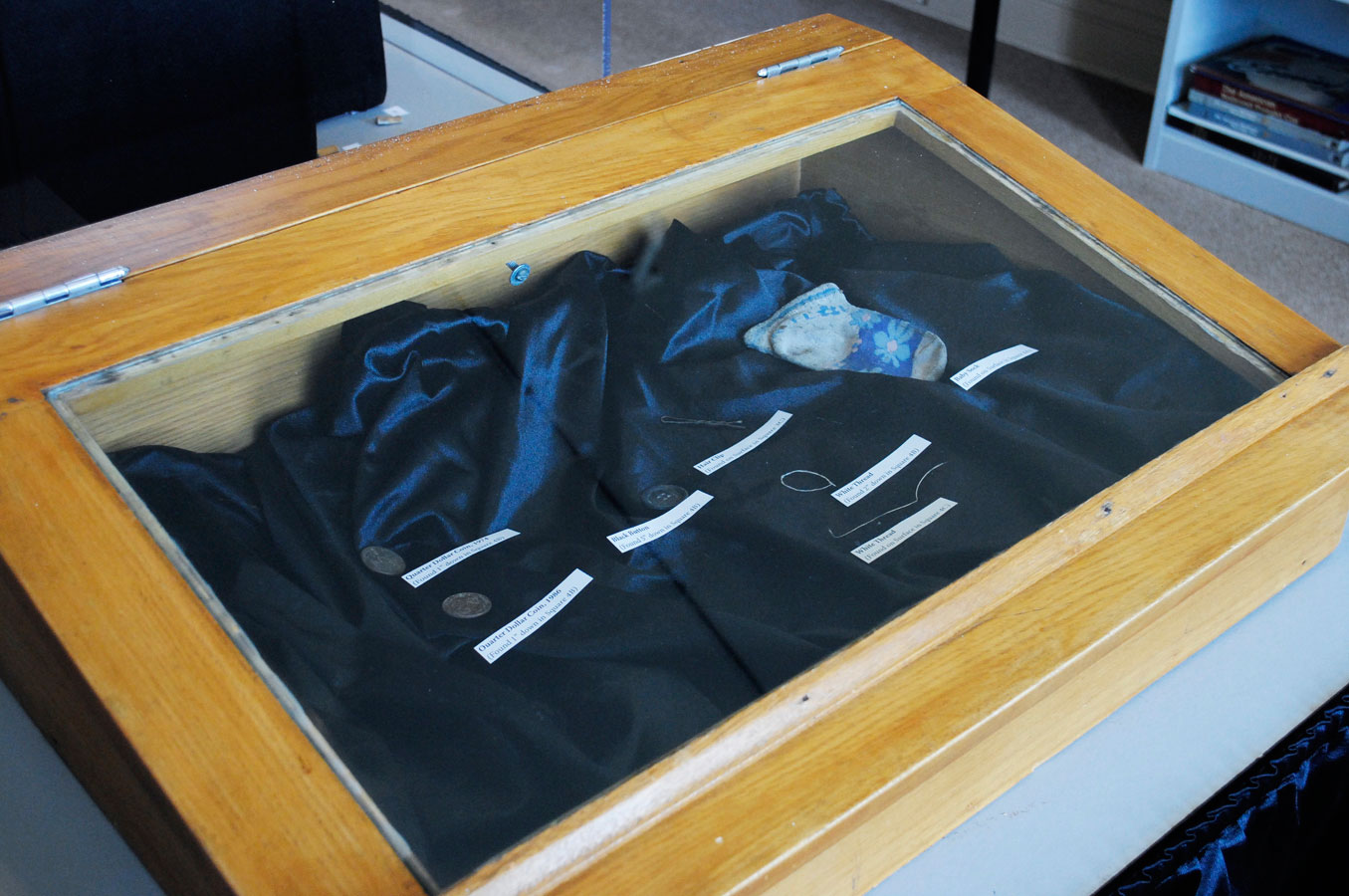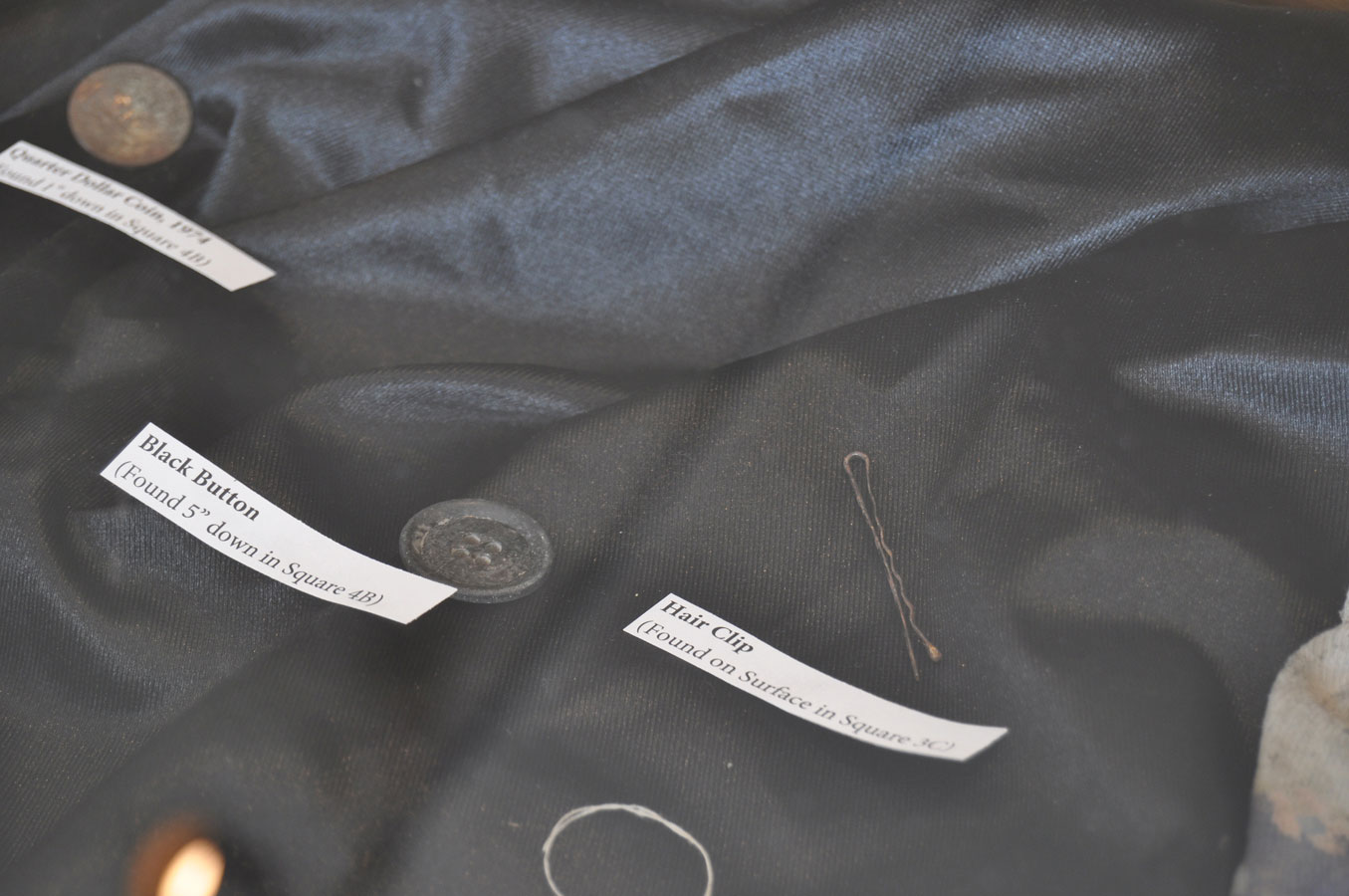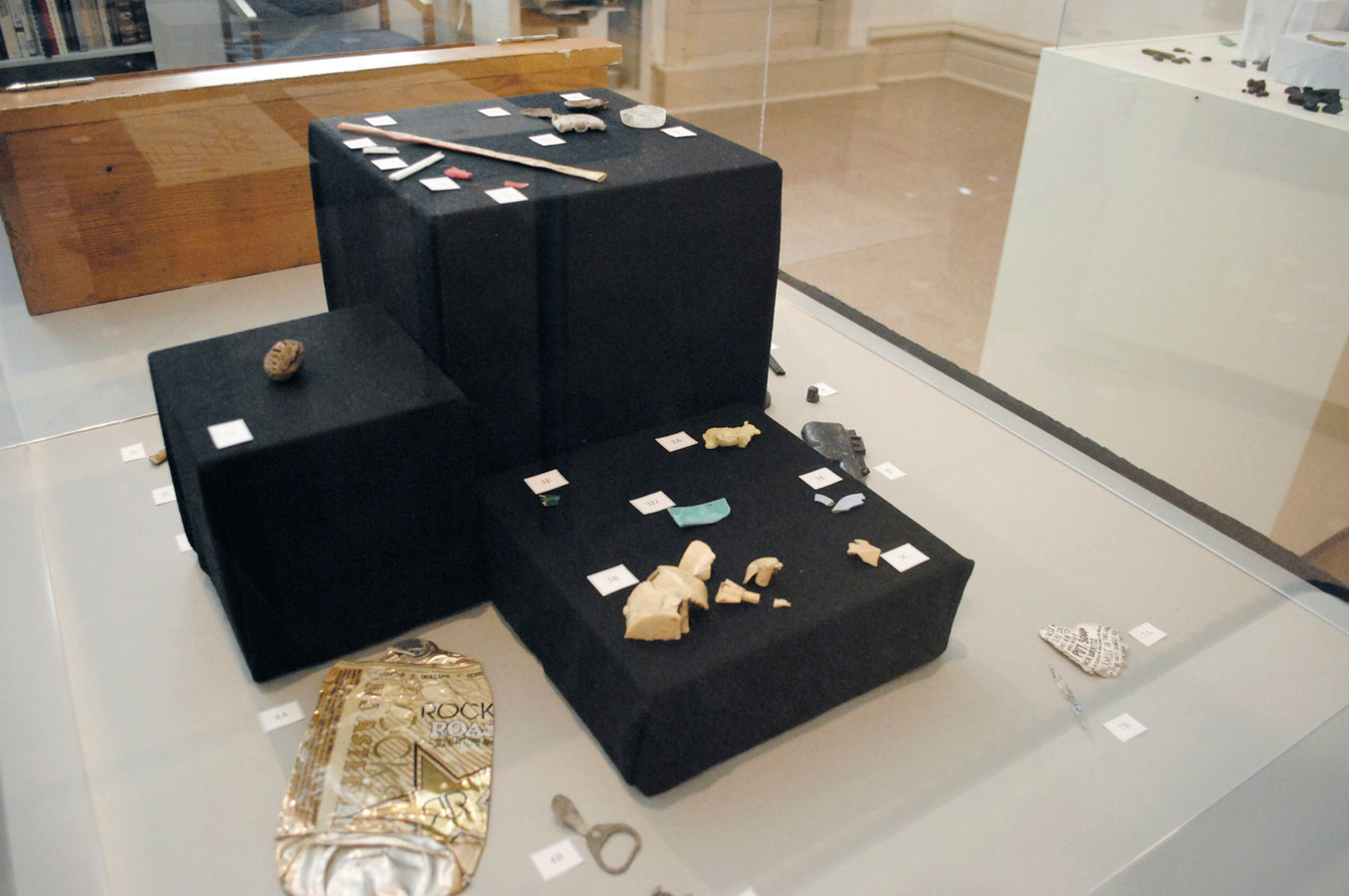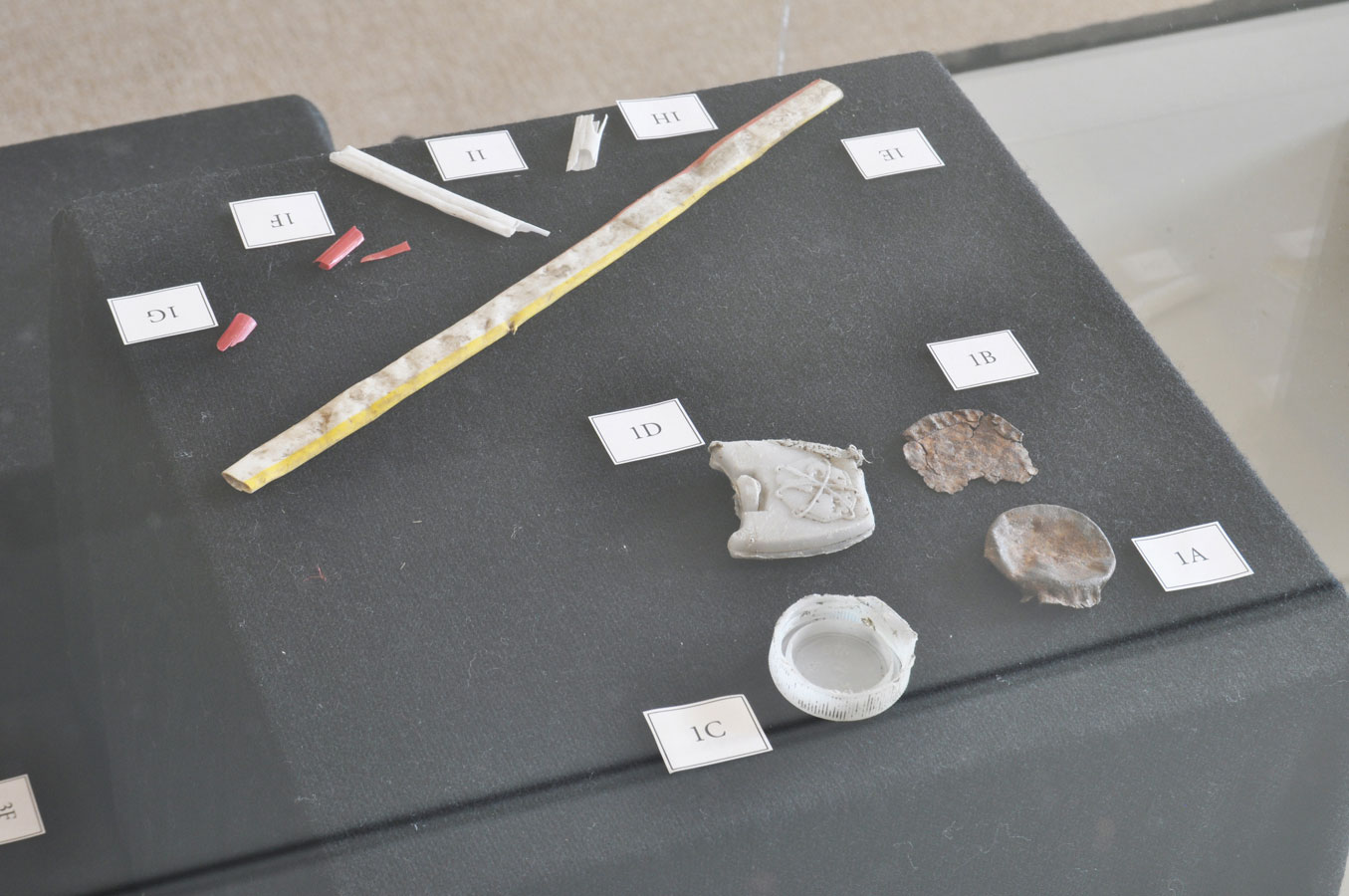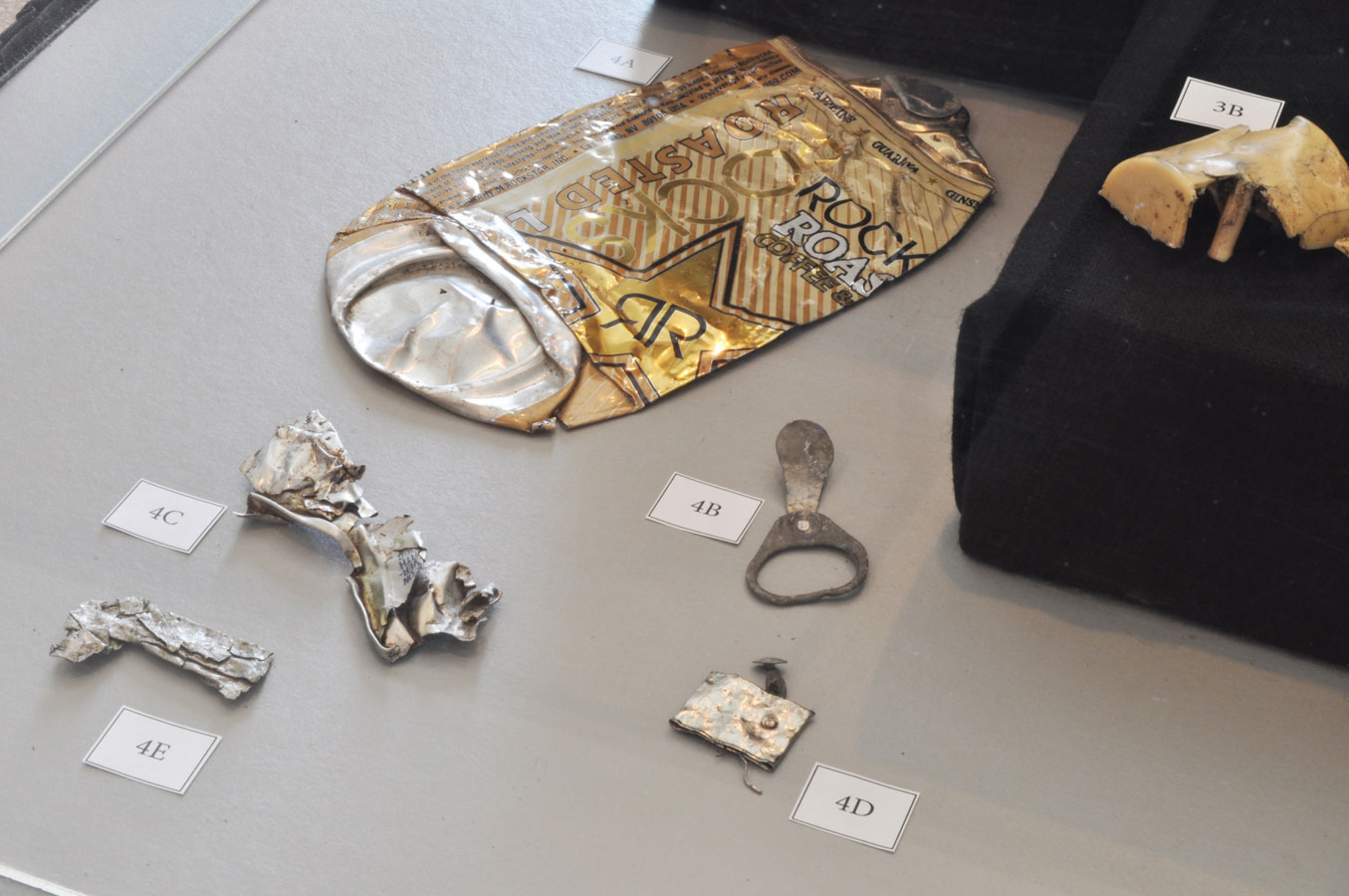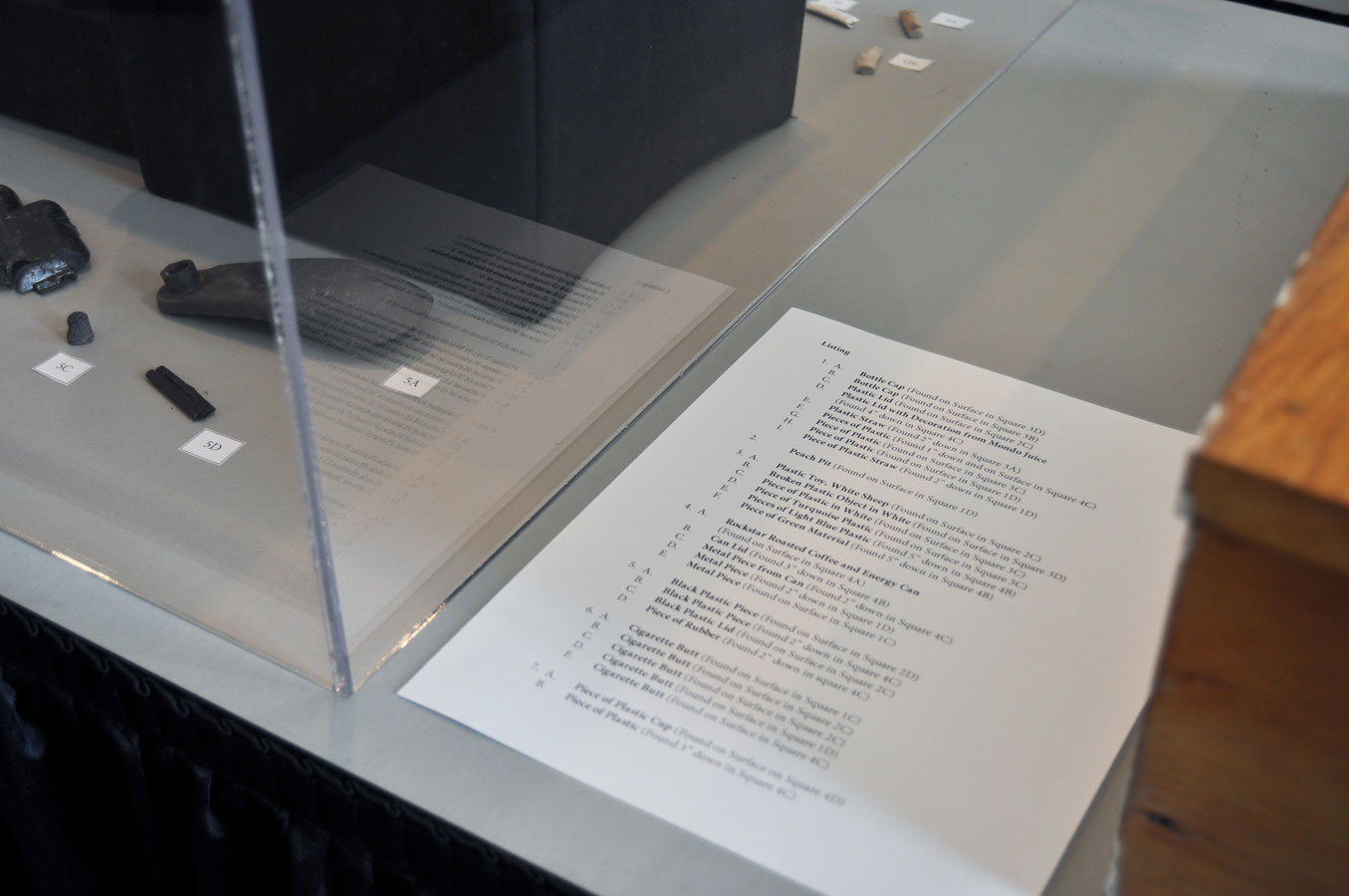 Main Street Events, Our History, 2012, museum exhibition
Fences, string, buckets, print, sign, garden tools, wheelbarrows, display cases, podiums and fabric