Exhibitions
The Efficient Administration of Life
Single Works
Collaborative Works
An installation consisting of tree elements, which are dealing with the concept of space.
Ground plan
1. Spaces (Picket Fence)
An empty space formed by a squared picket fence.
2. Spaces (Door Stop)
A very large door stop that keeps a door open between the two spaces within the exhibition space.
3. Spaces (Wall)
Ladder that are leaning against a wall painting that are representing a brick wall.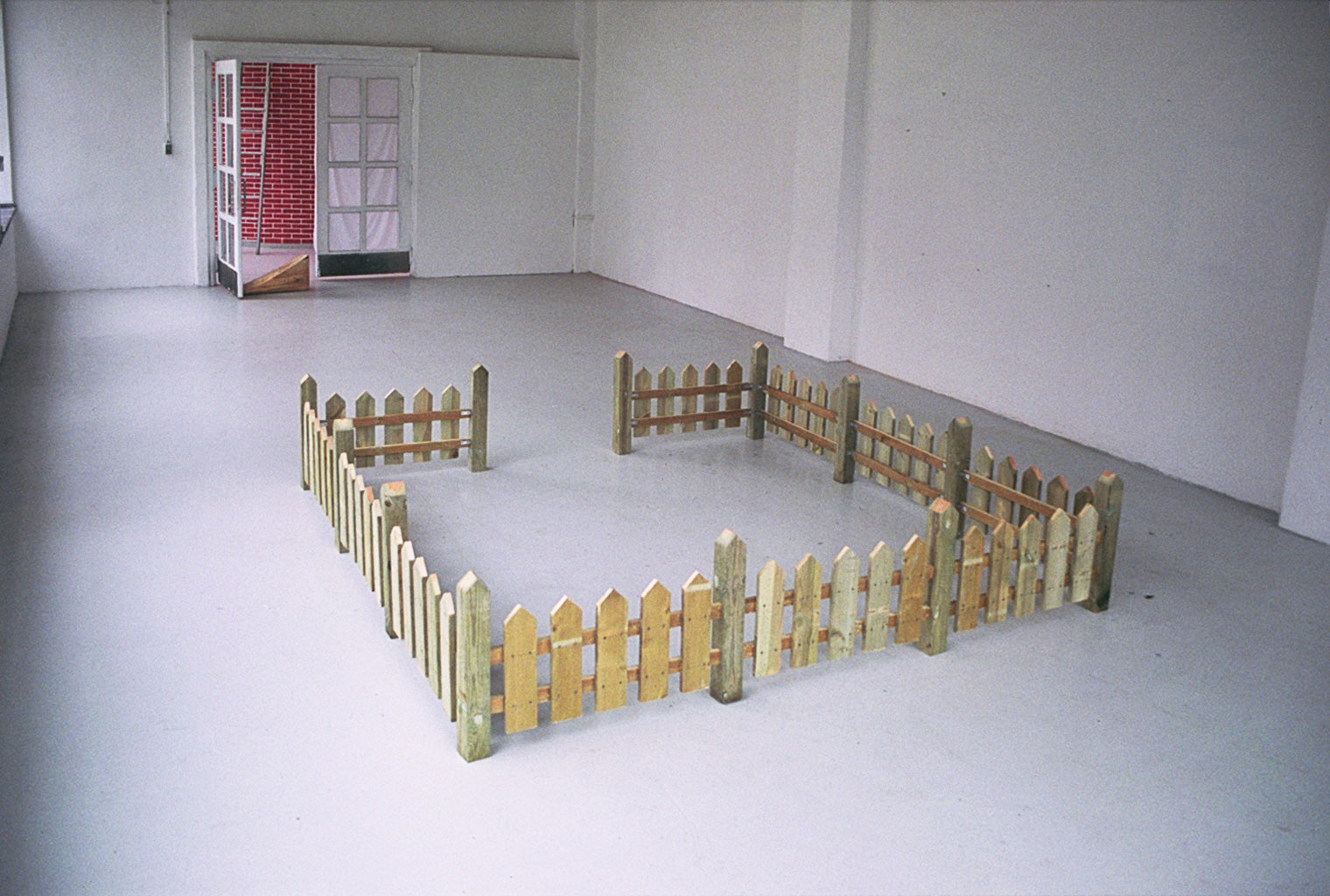 Spaces (Picket Fence), 2004, impregnated wood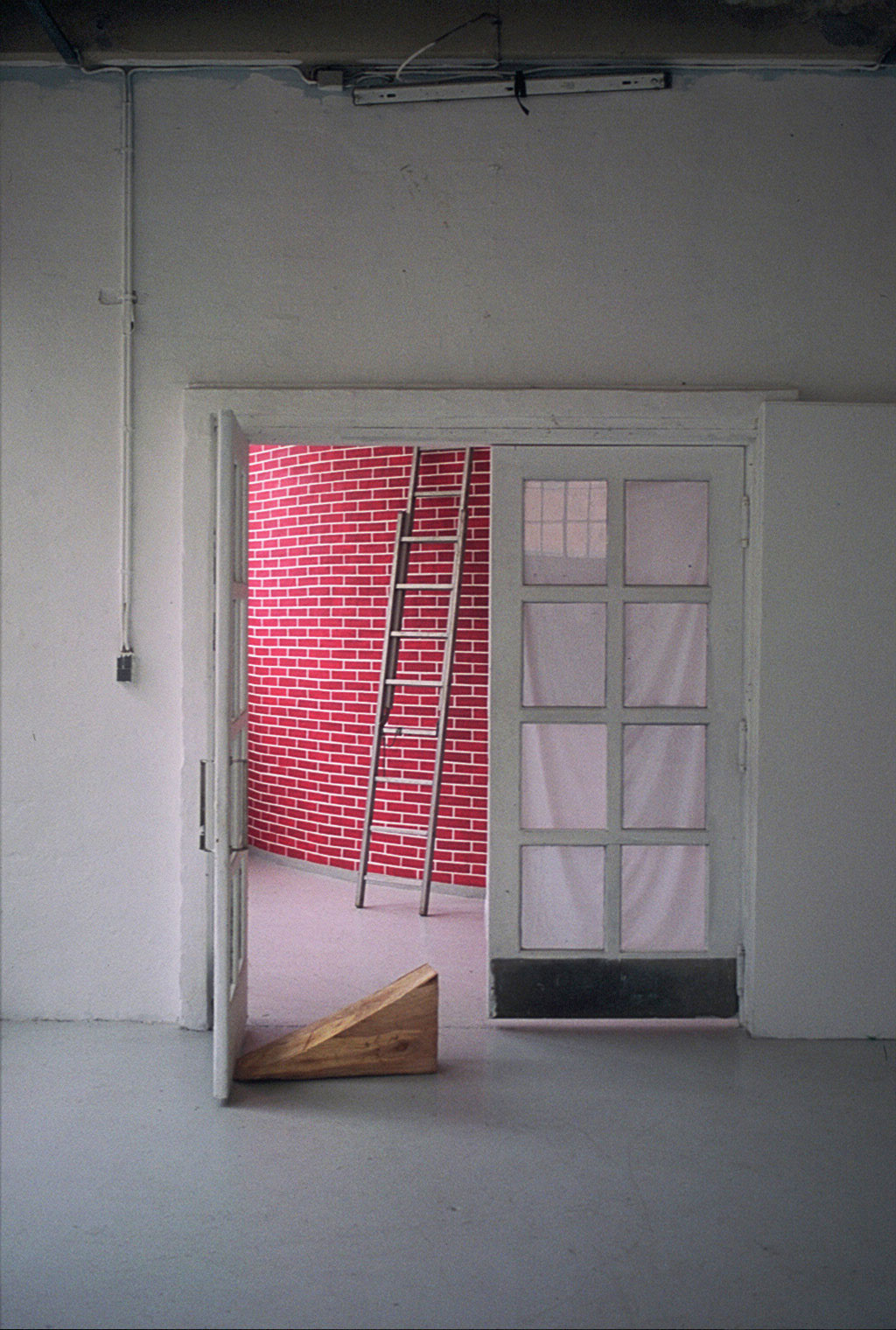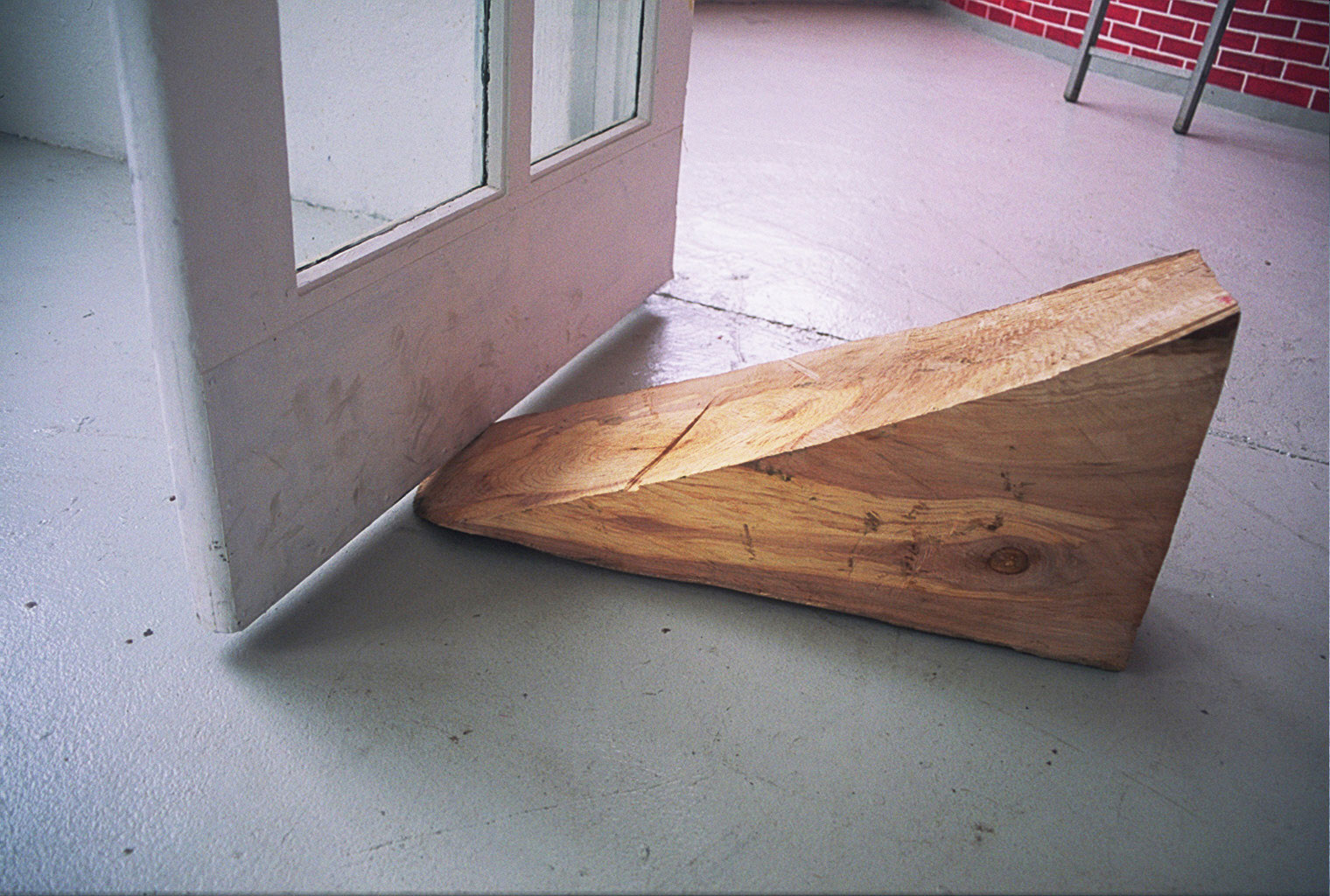 Spaces (Door Stop), 2004, wood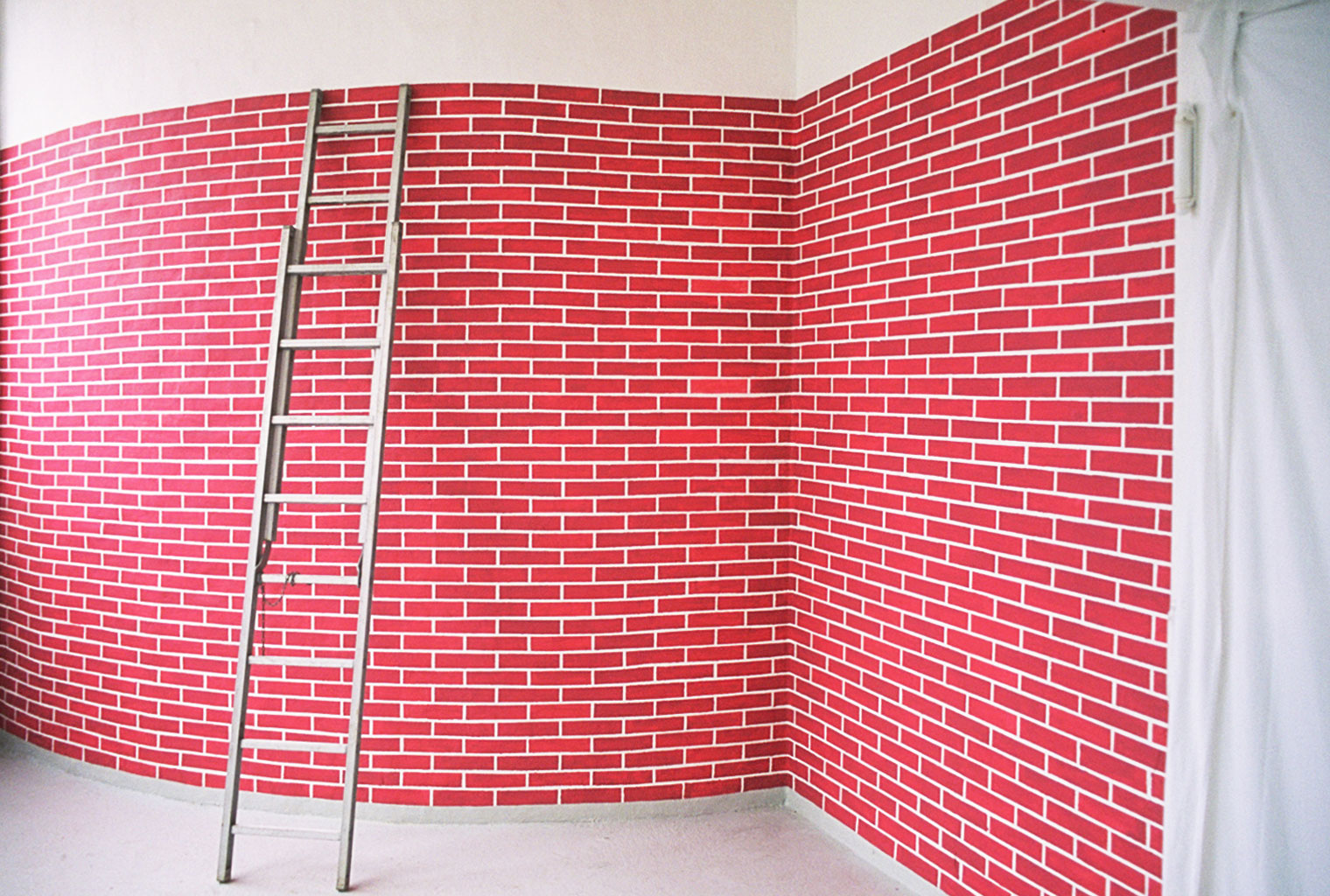 Spaces (Wall), 2004, ladder and acrylic paint