Exhibitions
The Efficient Administration of Life
Single Works
Collaborative Works
This was an exhibition consisting of two works.
Ground plan
1. Imprints of My Shoes
This work consist of six print made with six pairs of shoes. All the shoes I had at that time.
2. My Copper Coated Shoes
In this work a pair of my worn shoes has been copper coated and placed on a podium.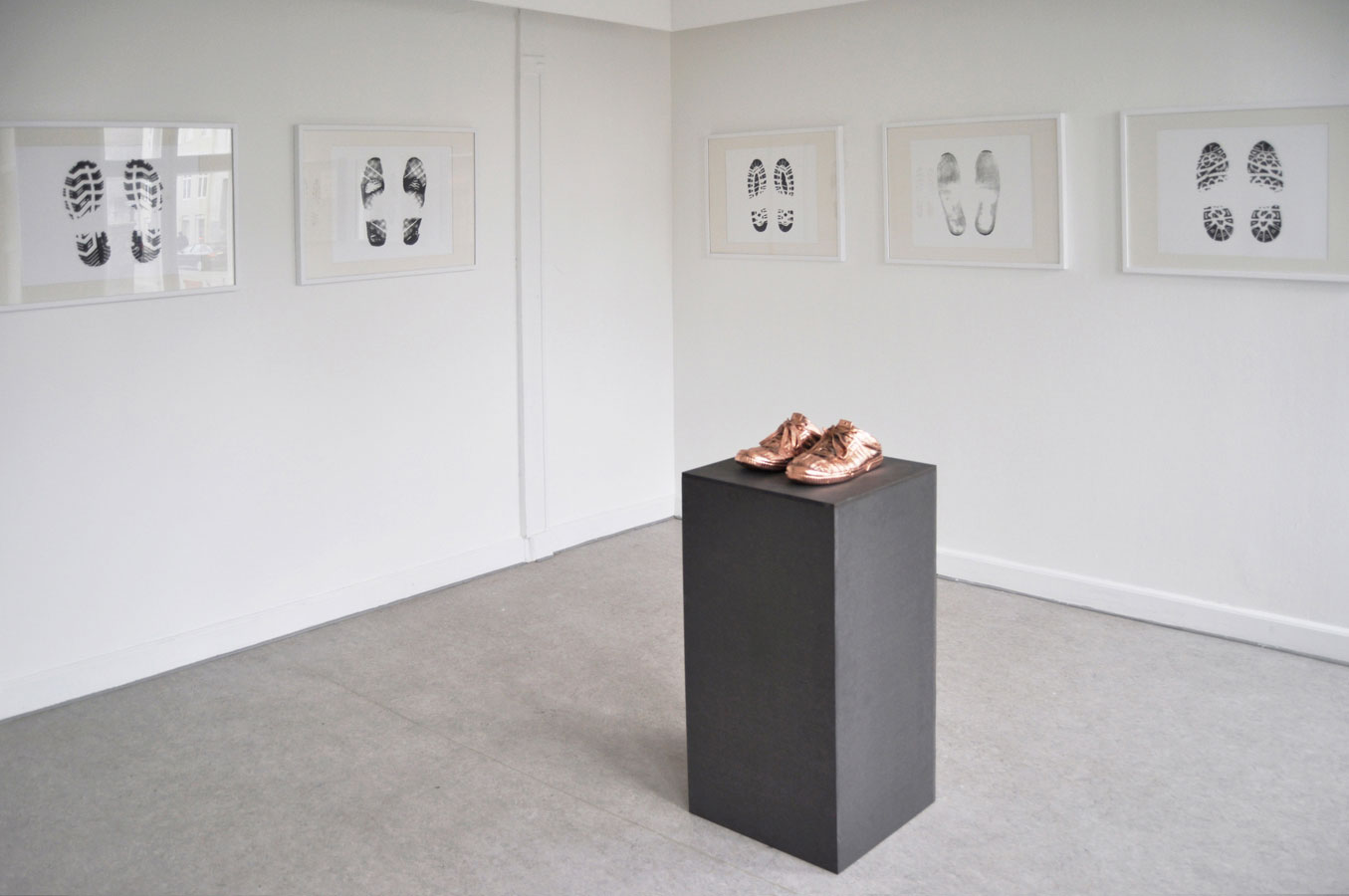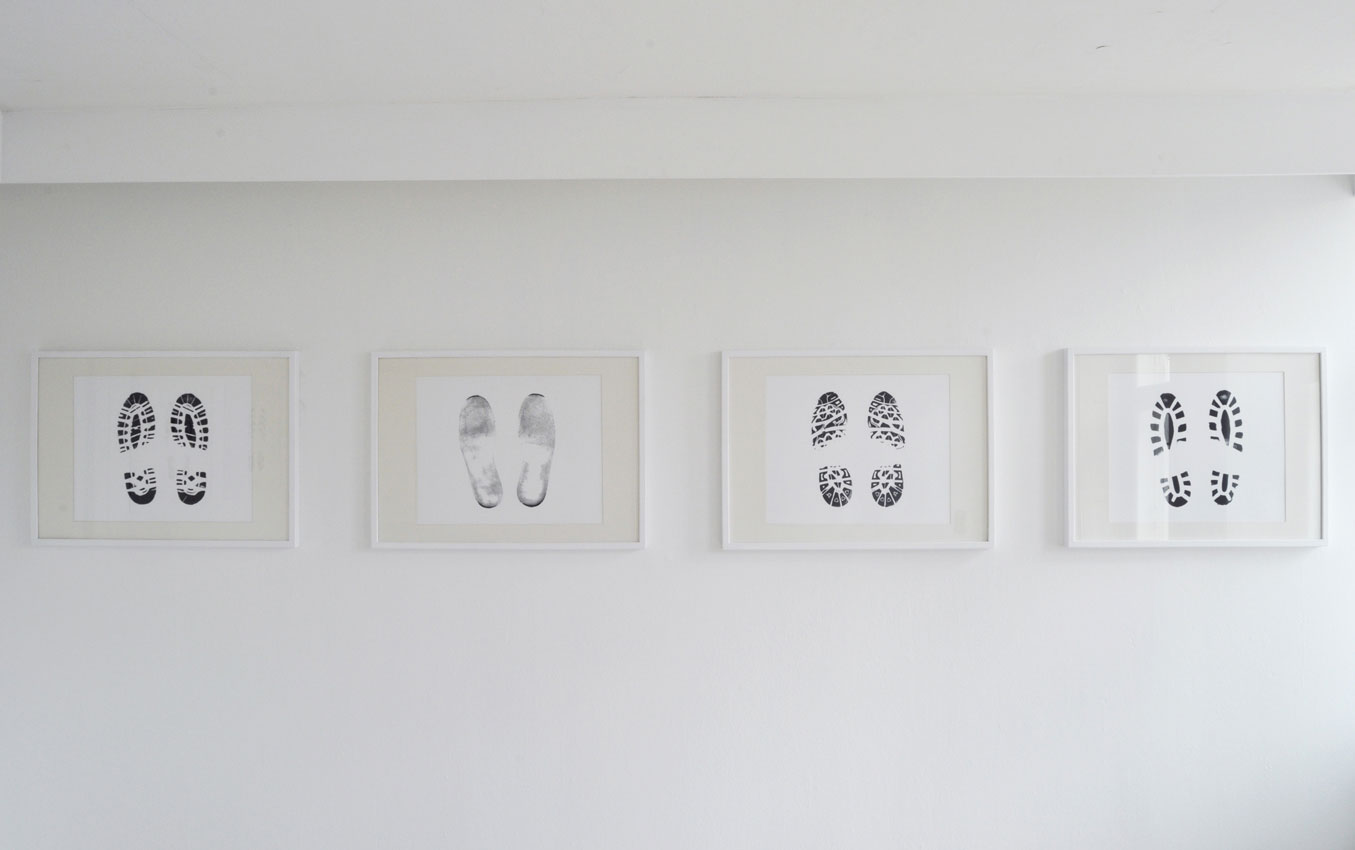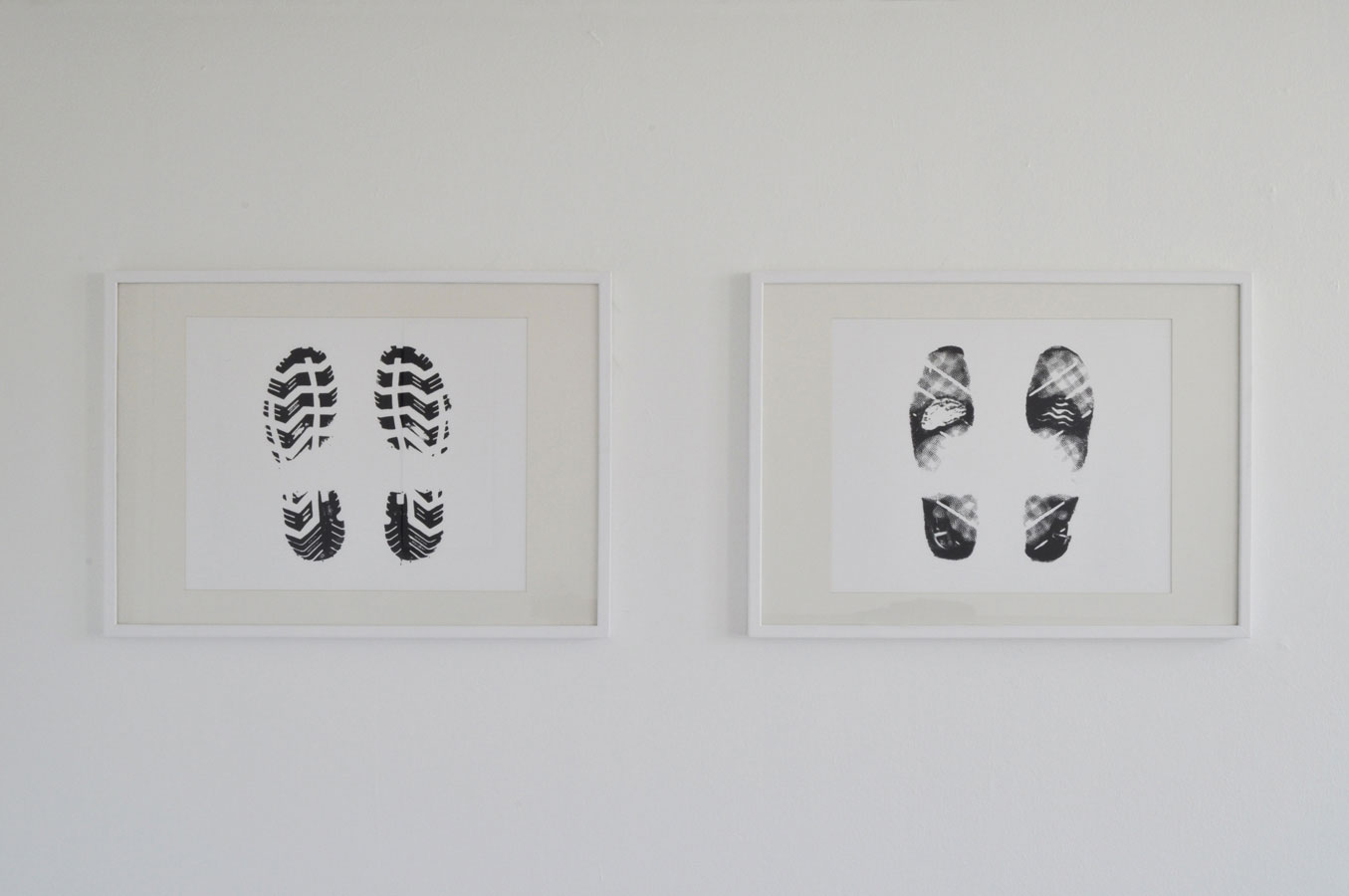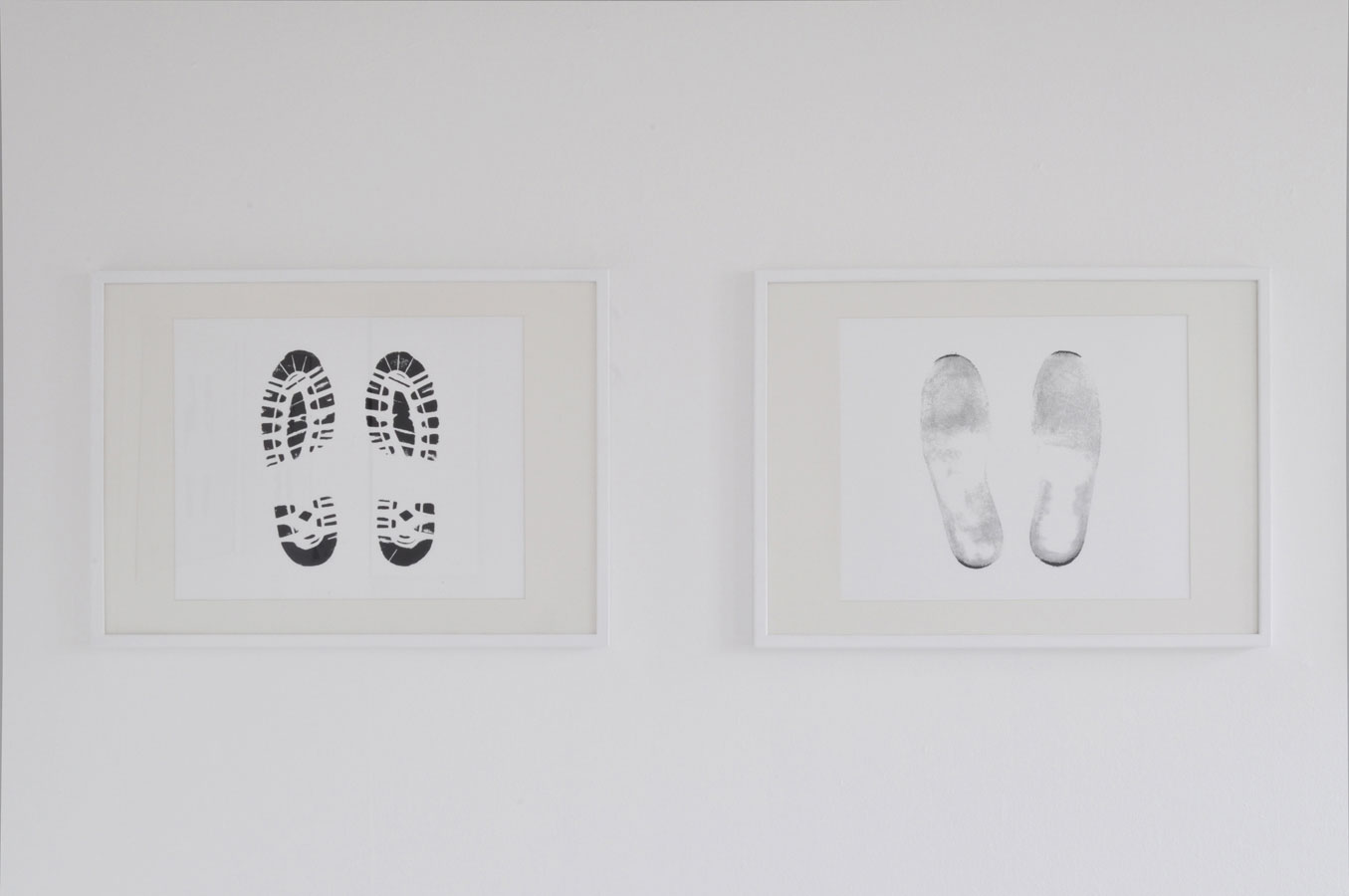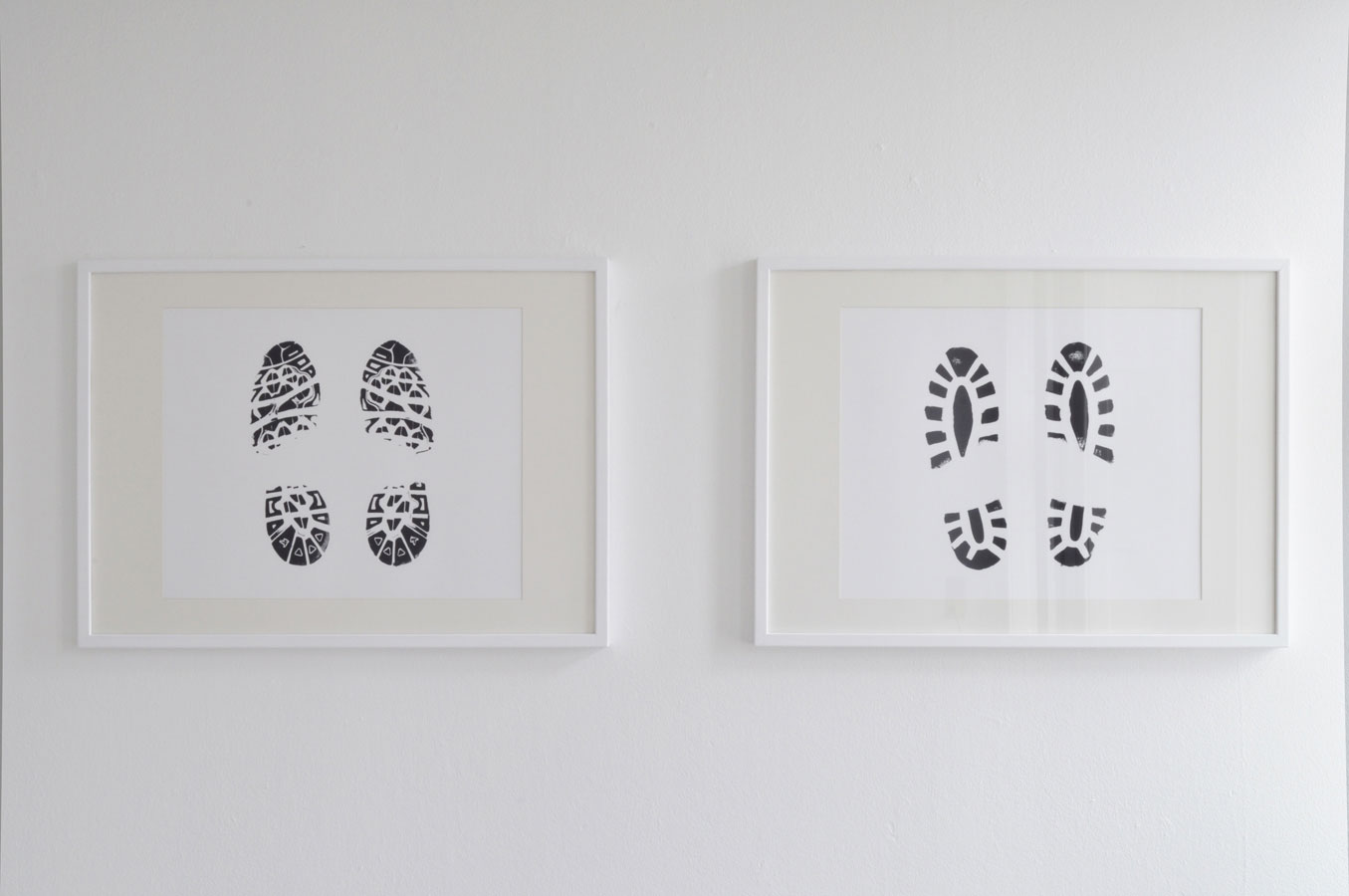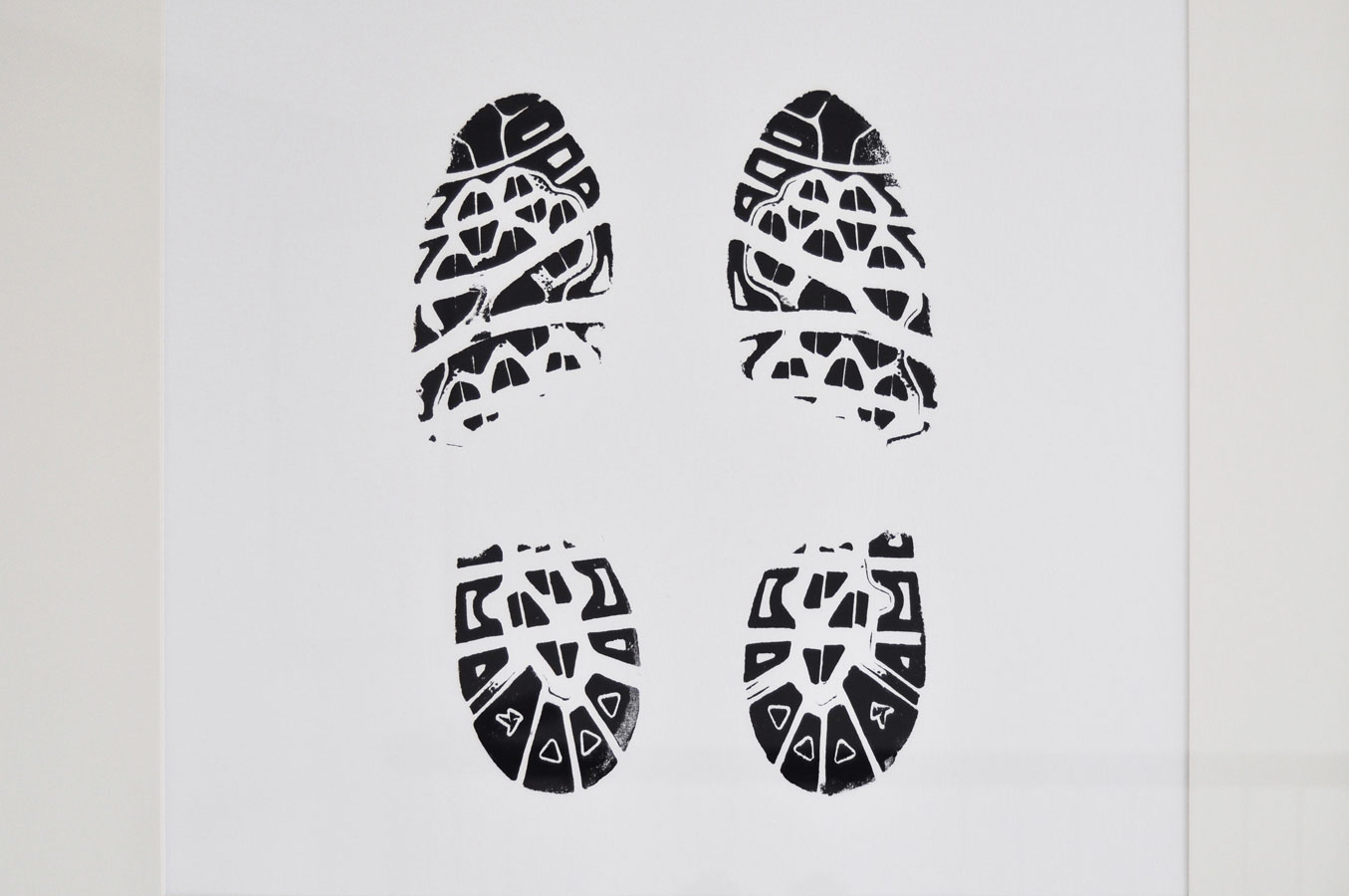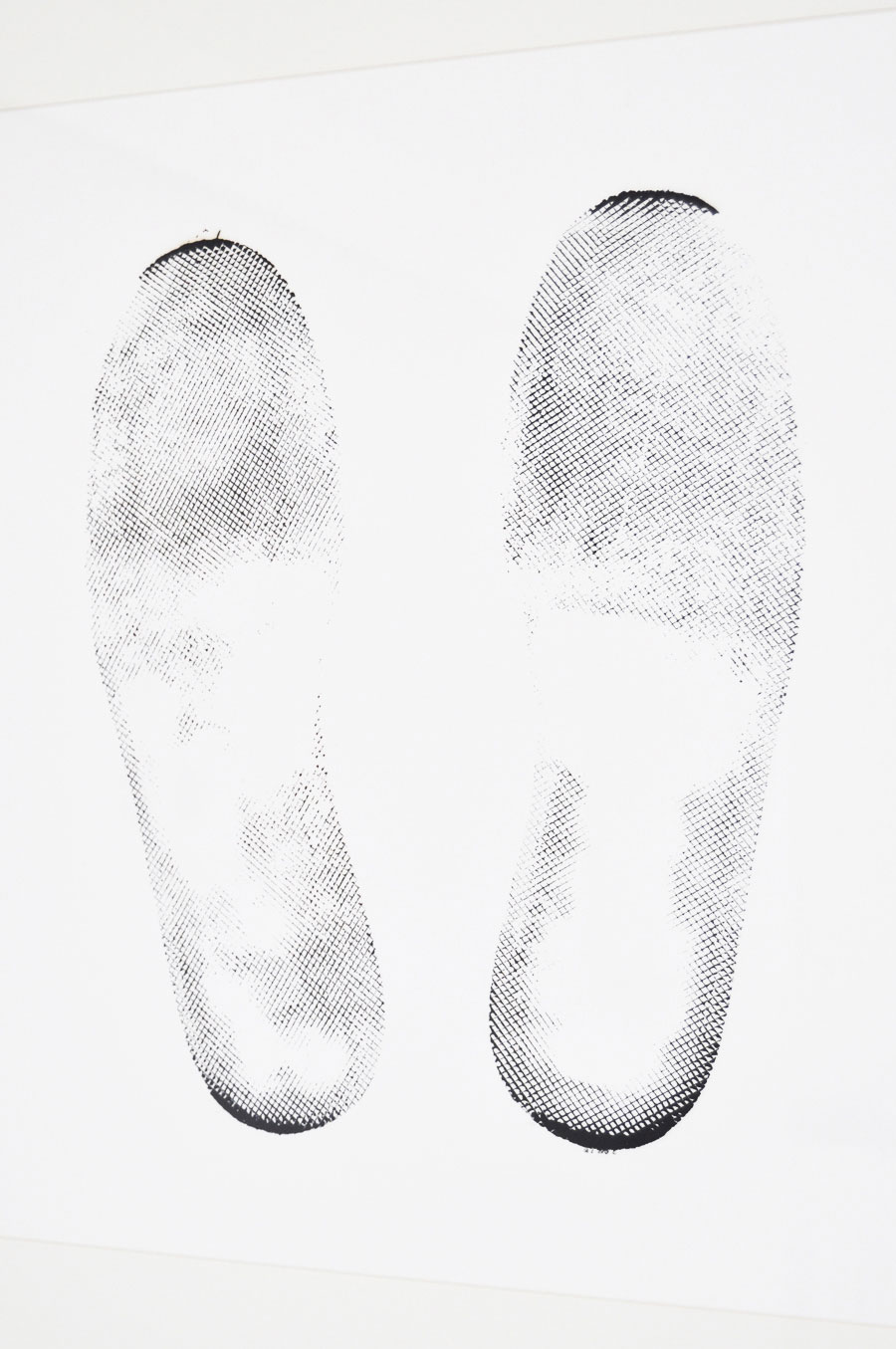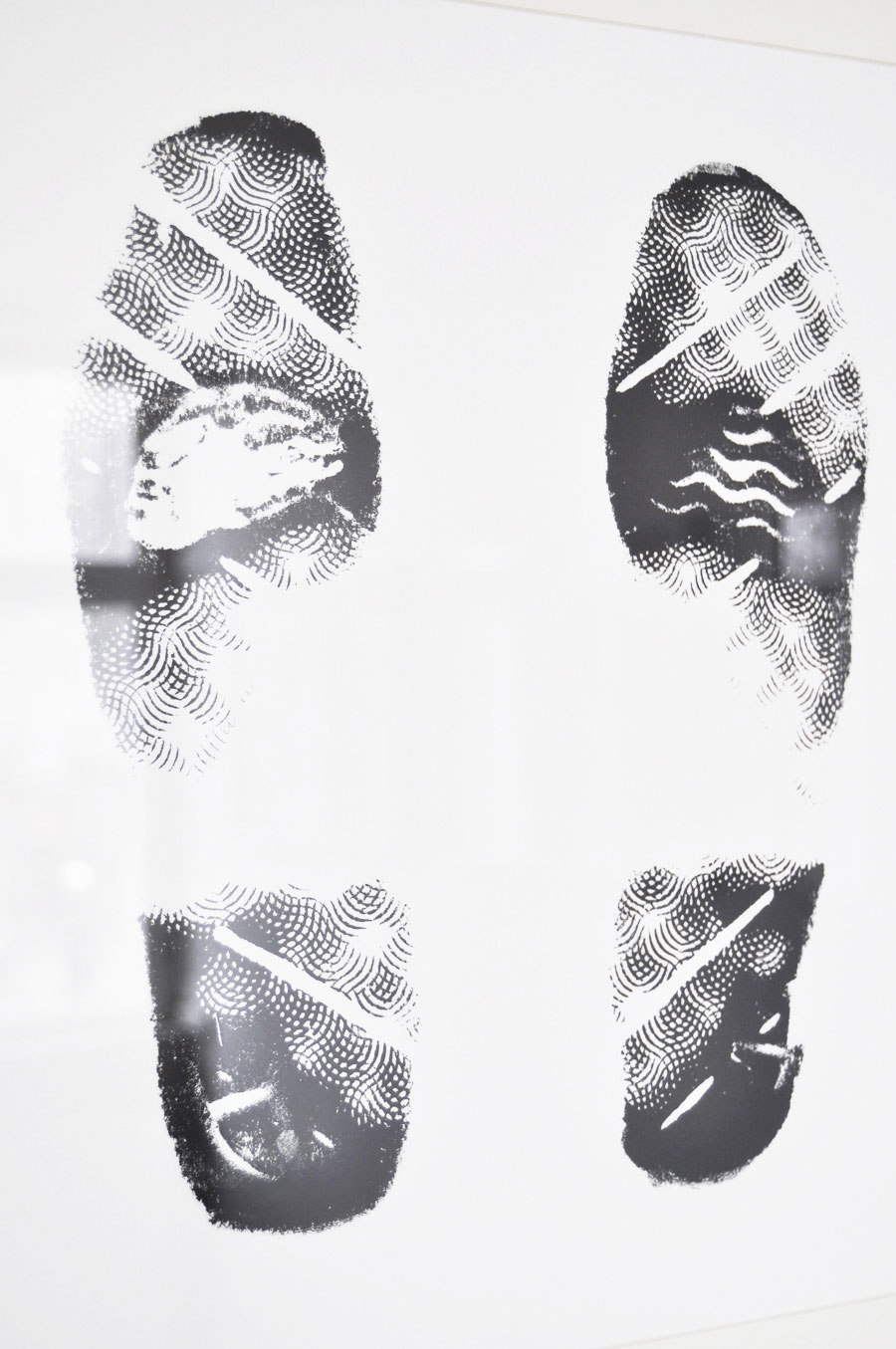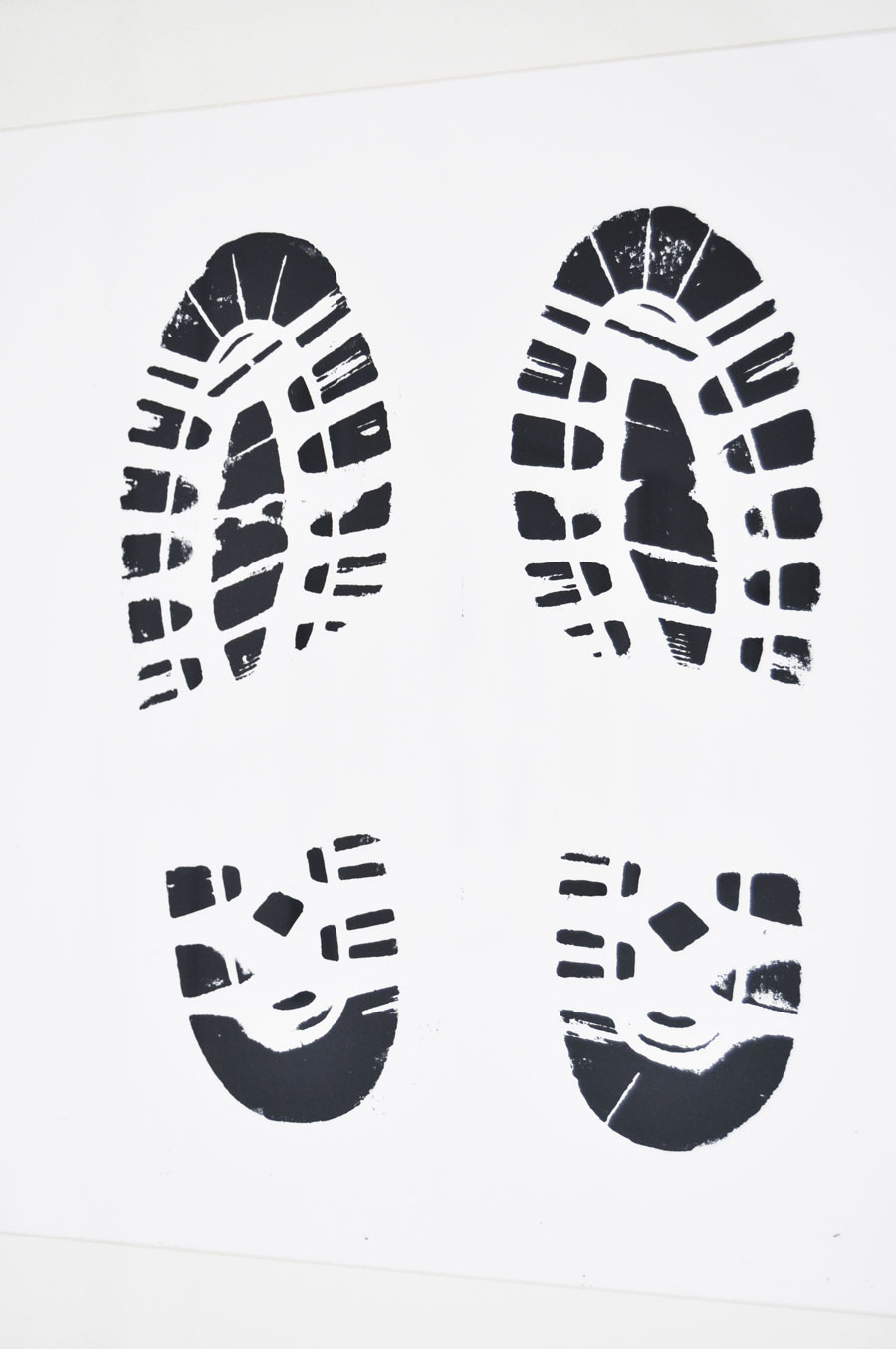 Imprints of My Shoes, 2011, Frames, paper and printing ink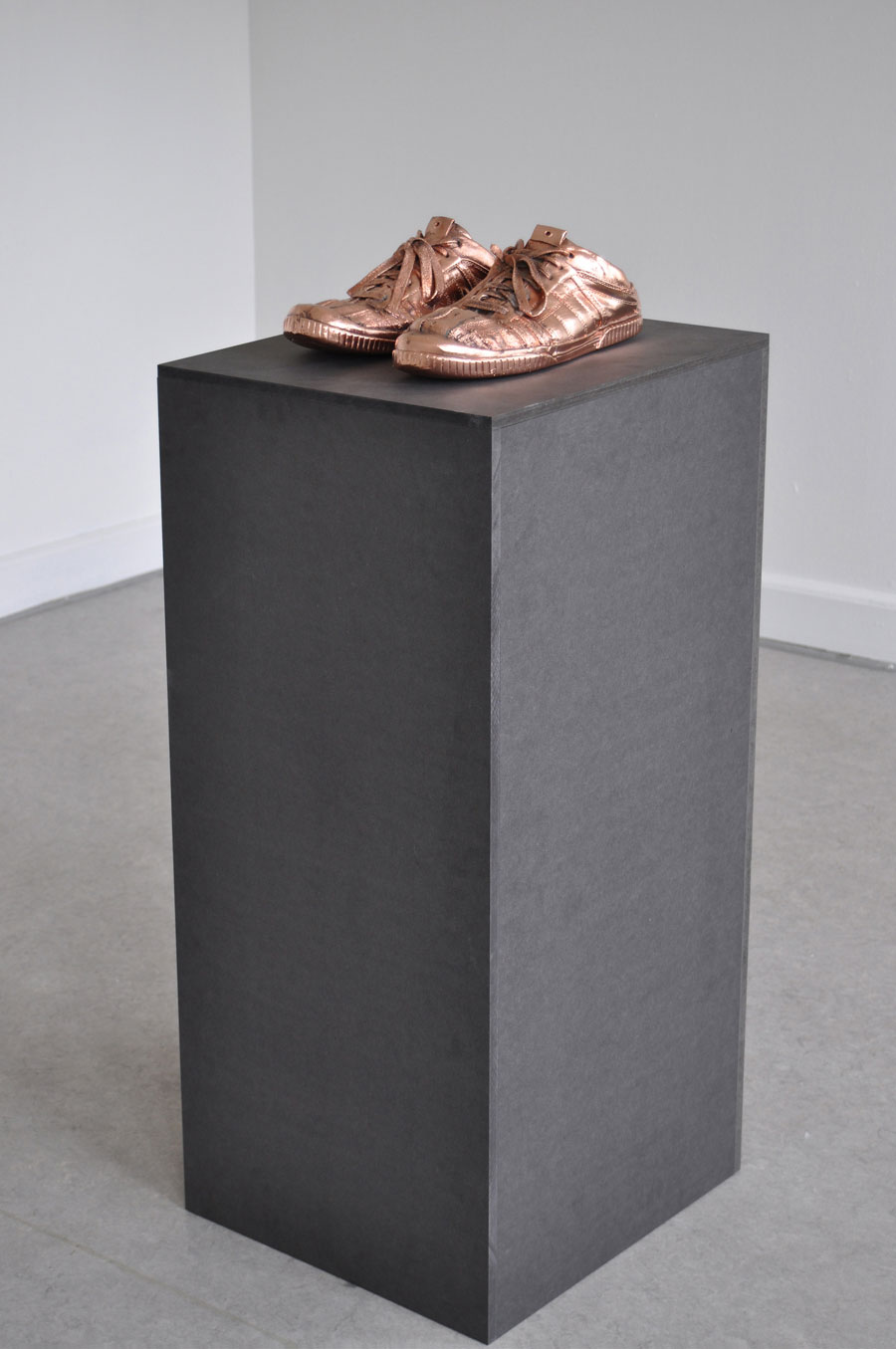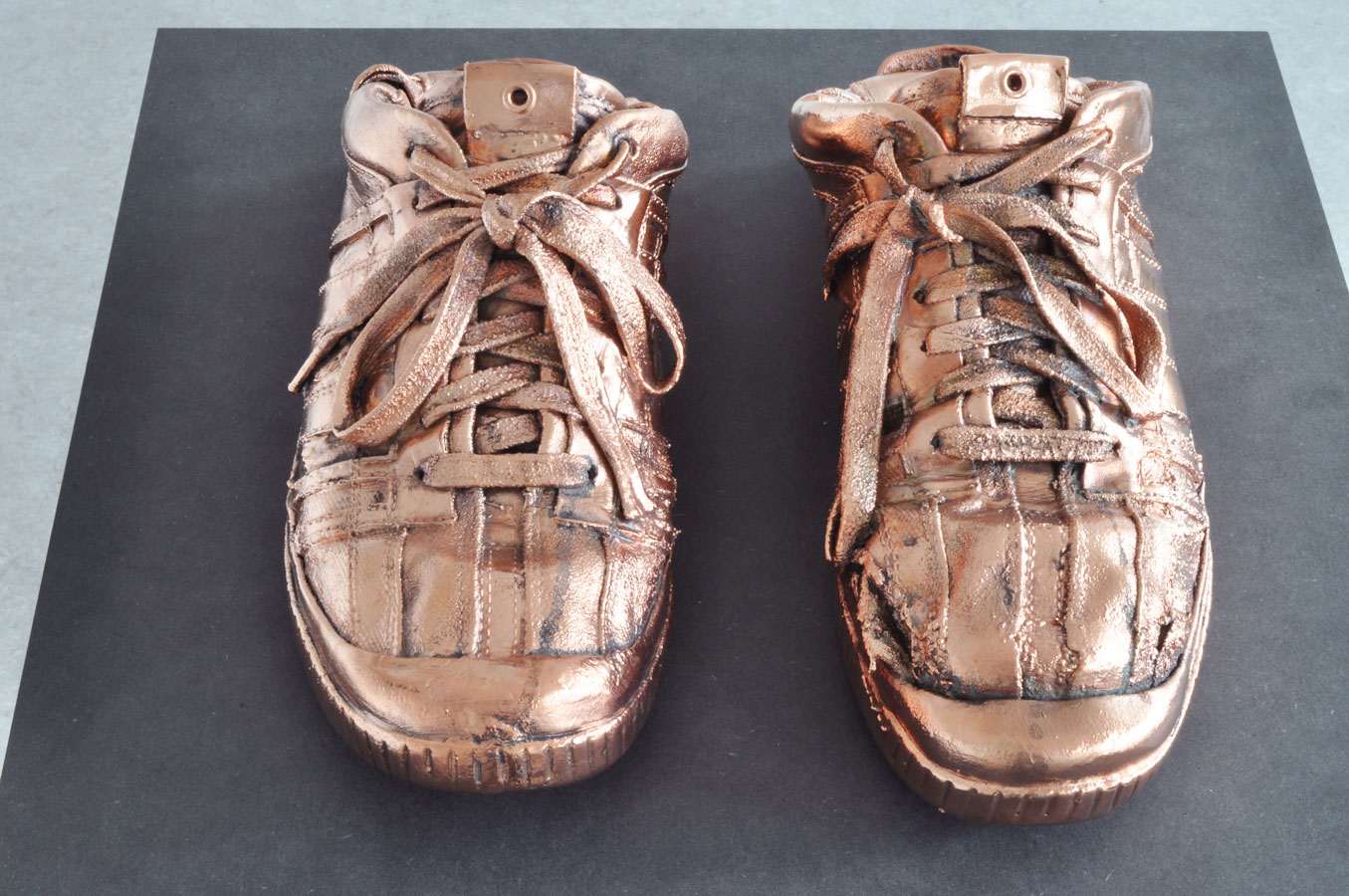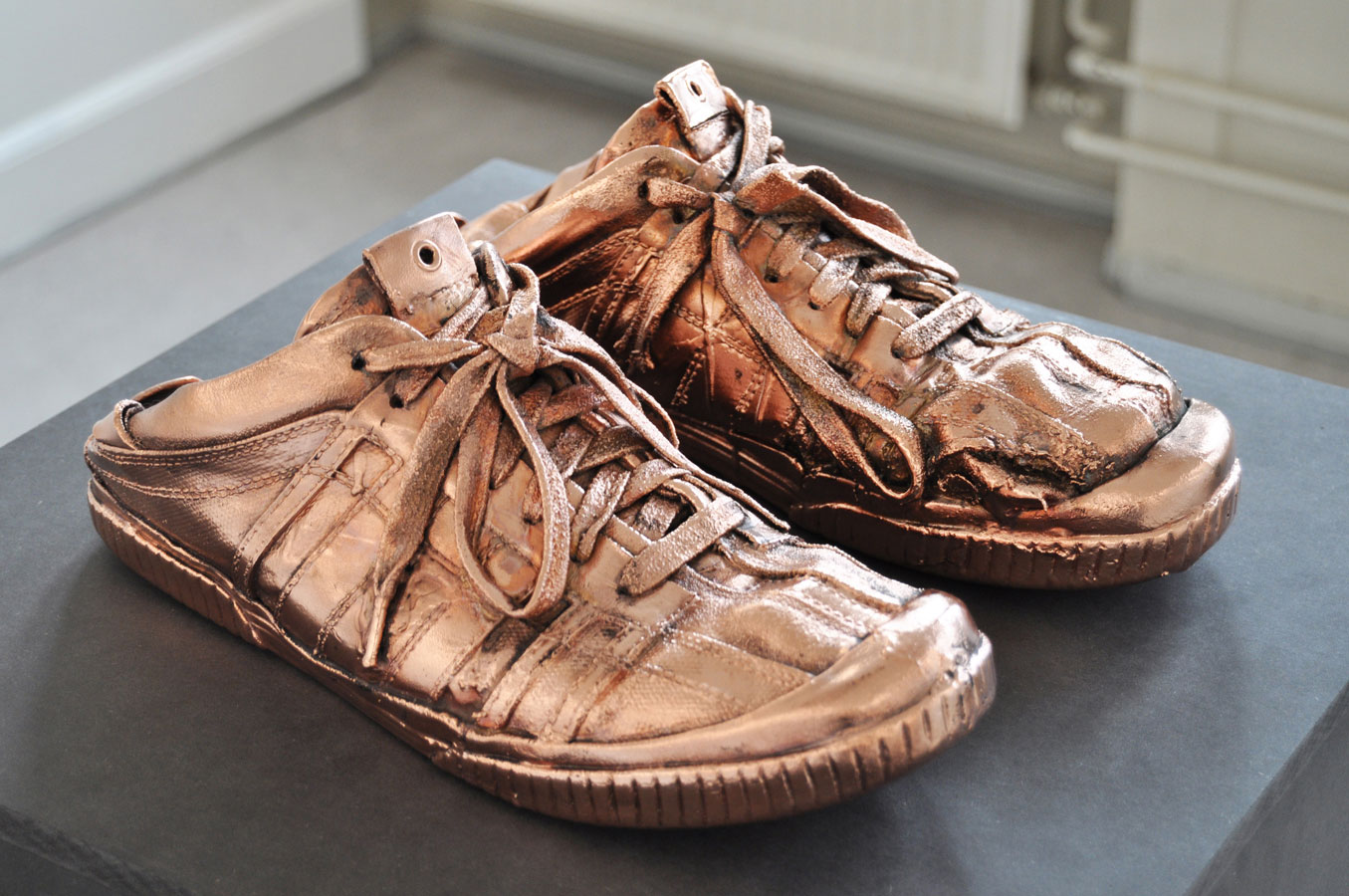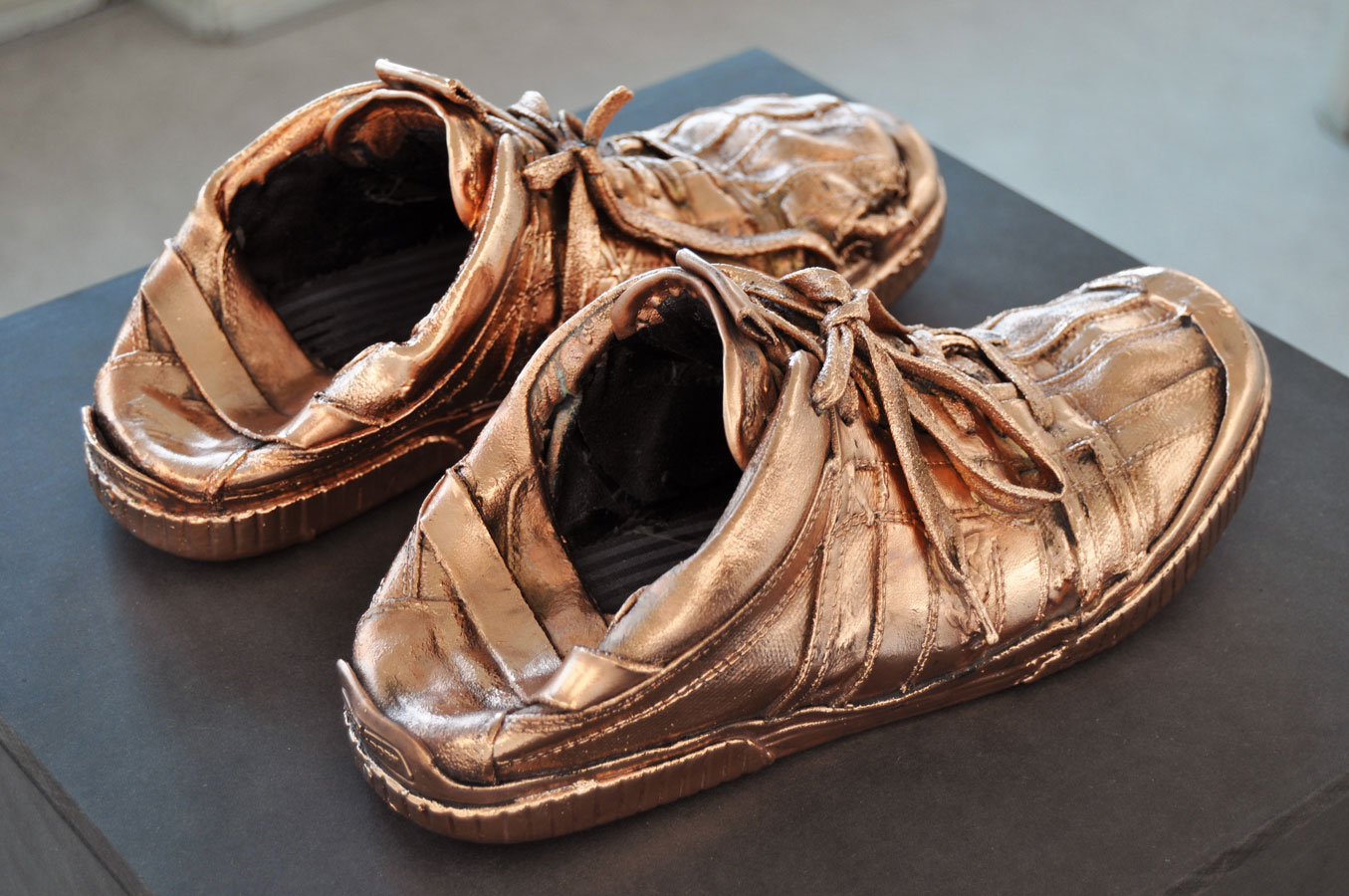 My Copper Coated Shoes, 2011, Shoes, copper, wood and MDF